Pick up our 2017 Art Trail Guidebook at any Art Trail venue.

Or download a copy below (click on the cover) to preview the events, exhibits and happenings!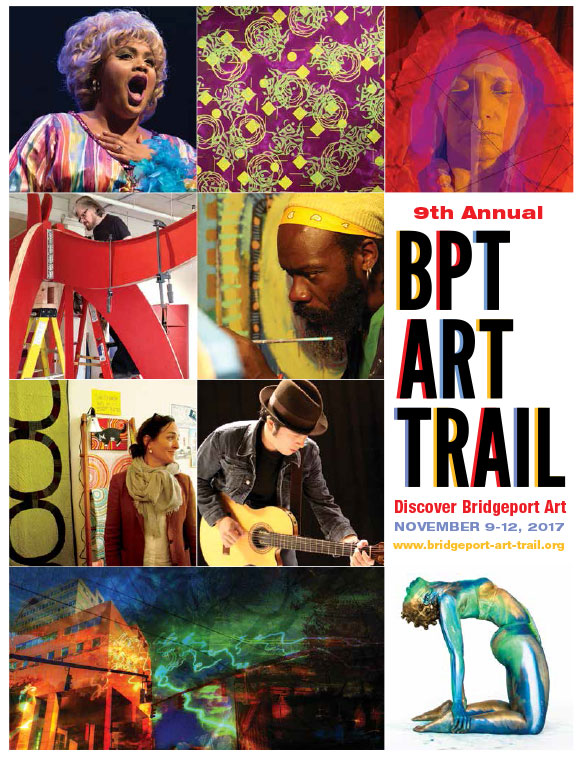 Use our interactive map to locate any venue on the Art Trail.
We don't recommend walking; the Art Trail is city-wide.
Saturday, November 12; 9 am to 6:15 pm
Meet at City Lights Gallery at 9:00 am for registration, coffee, and a bagel. Depart at 9:30 to explore Bridgeport's hidden treasures and booming art culture. Visit City Lights' listing for full details and schedule.