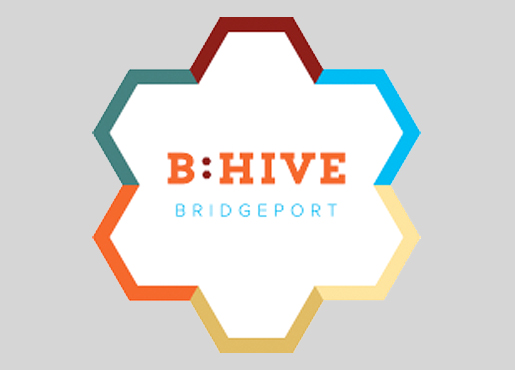 A downtown co-working space
285 Fairfield Avenue
Bridgeport, CT 06604
203-873-2008
swarm@bhivebridgeport.com
bhivebridgeport.com
The B:Hive space design offers an open floor plan and varied desklike options to facilitate both collaboration and concentration. The list of membership amenities and unique interior are sure to inspire ideas, impress clients and appease both the left and right brains.
Our home away from your home office, apartment, dorm room, coffee shop, or cubicle, is the perfect place to get #$%! done. Designed by self-starting entrepreneurs with an eye for detail and design, the space has unique and inspiring amenities, including our central location, fast WiFi, plenty of workstations, conference and presentation options.
Be productive. Be successful. Be part of something. We created the space for members who are looking to work, to co-work, to network, and to build an inspiring community of like-minded people and professionals. Whether you have a small business or a big idea, B:Hive Bridgeport is designed to help it grow.
Membership options range from individual daily passes to annual group deals.