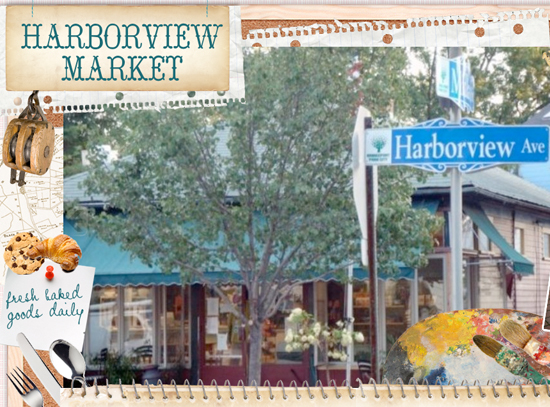 218 Harborview Avenue
Bridgeport CT 06605
203-367-7336
harborviewmarket.com
harborviewmarketcatering@gmail.com
View the art of the Black Rock Artists Guild while treating yourself to fresh and delicious homemade-style breakfast or lunch, gourmet coffee, freshly baked croissants, cookies, and muffins at Harborview Market. Owned by the Torres family for over 20 years, the neighborhood eatery is the family-friendly hub of Black Rock.
A popular catering service, they also specialize in breakfast and lunch delicacies and are loved around Connecticut for their buttery croissants and "best in state" chocolate chip cookies. Each month we feature local artists' work on our walls.
____________________________________________________________________________________________________
2017 Bridgeport Art Trail Programming:
SPECIAL OFFER! In November, stop by on Saturday and Sunday for a free cookie with the secret password "Bridgeport Art".
Event: Black Rock Art Guild Art Reception "So This is Bridgeport"
Friday, November 10; 5 to 8 pm
Black Rock Art Guild's Annual Art Show and Sale brings together works from many BRAG artists and raises money for local Bridgeport charities an includes a silent charity auction.. The show will run from November 1-30, 2017 at Harborview Market.
Event: Black Rock Art Guild Performing Artists Reading
Friday, November 10; 5 to 6 pm
The Black Rock Art Guild includes many performers and poets in addition to visual artists, and they take the stage on Friday night.