Thursday, November 9, 2017
Downtown Kick-off And Artists' Party
5:30-9:00 pm
Mingle with the creative community. View a sampling of Bridgeport Art Trail small artworks while enjoying the Park City All-Stars exclusive performance specifically organized for the Bridgeport Art Trail. John Torres of Oh, Cassius! has crafted another spectacular line-up of Bridgeport musicians especially for the Art Party.
Please Your Palate with Bridgeport-made Artisanal Food & Drink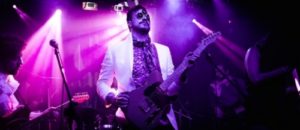 Friday, November 10, 2017
View Art. Talk Art. Buy Art.
Artists and Designers talks are scheduled at the NEST and downtown HSW, Arcade. Take in a Friday night Downtown art stroll. Check out the downtown installations at 140 Elm St. before heading over to the Historic Arcade Mall and Design Night Out at HSW buildings.
Bridgeport Baroque & Artists' Talk
at the NEST Arts Factory begins at 5 pm with a discussion and a behind-the-scenes look at the art-making process, with an Artists Talks by Carlos Davila, Lauren Rago and Rick Shaefer, recorded by the Cultural Alliance of Fairfield County for its Artists Talk series.  Don't miss Bridgeport Baroque an annual favorite performance by world-renowned harpsichordist J. Owen Burdick, accompanied by recorder, flute and cello.
BRAG
5-8 pm
The Black Rock Art Guild at Harborview Market, opening reception for So This Is Bridgeport. art on view and performing artists readings.
Stratford Creates
5-8 pm
Two Roads Brewery
1700 Stratford Ave.
Learn Stratford Aviation history. Connect with neighbors, blocks away from American Fabrics, to finish a day of art hunting!
305 Knowlton Street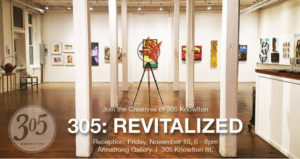 5:30 to 8 pm
Armstrong Gallery – first floor
Join the artists of 305 Knowlton for a lively reception featuring new faces and old friends of the 305 art community. Enjoy diverse local art with music and complimentary refreshments. All are welcome.
Saturday, November 11, 2017
Urban Bike Tours
Get caffeinated at City Lights. Grab a bagel for the road, for a day discovering Bridgeport art and sites of interest with this hardy group, headed by Bob Halstead and Ashley DiCarlo.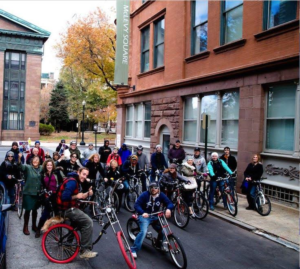 Downtown Attractions
BAT Pop-Up, Temporary Art Installations at 140 Elm Street, City Lights Vintage, 100 Shots Photography and Video Pop-Up, Arcade Artists, Original documentary screening Be A Body begins at 6 pm at the Bijou Theatre, $5 contribution includes Milano's pizza samplings.
Open Studios, All Day, City-wide
American Fabrics, the NEST Arts Factory, 305 Knowlton Street, Read's Art Space Demonstrations, music, studio sales, and poetry.
Beer Tasting & WPKN Vinyl Sale
At the American Fabrics, featuring local Brewport Beers and vinyl from the archives of WPKN, Bridgeport's listener supported radio.
Something Different
Live Body Painting, Collaging and Tai Chi at 305 Knolwton Street.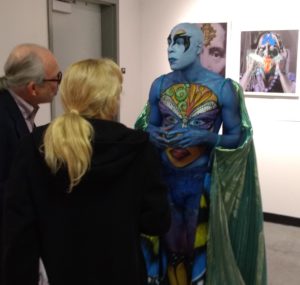 Sunday, November 12, 2017
Brunch & Art
At Harborview Market. This is Bridgeport exhibit. Enjoy a typical Black Rock Sunday morning with art and a home-style breakfast and fresh baked goods at popular family friendly hotspot.

More Art & Food
Why not? Artists Brunch at the NEST Arts Factory. A fabulous way to start the day on Sunday – Artday! Join us for a Mexican-themed artist brunch.
$5 suggested donation.
Open Studios, All Day, City-wide
American Fabrics, the NEST Arts Factory, 305 Knowlton Street, Read's Art Space Demonstrations, music, studio sales, and awesome art.
Art Beer & Vinyl
Bridgeport's Aspetuck Brew Lab offers samplings. Belly-up to the vinyl tables while WPKN spins and sell vintage discs in the hallway of American Fabrics. Cheers, see ya there.
WPKN Broadcast Features Bridgeport Musicians
Tune in live from 12-2 pm to WPKN 89.5 FM or via their smartphone app.
BOOBs EXHIBIT ABREAST OF THE CONVERSATION:
Art and medicine intersect, City Lights, presenters: artist Sooo-z Mastropietro, designer kHyal™ and breast surgeon Dr. Camelia Lawrence
Admission $20.
See full schedule of events in Art Trail schedule.