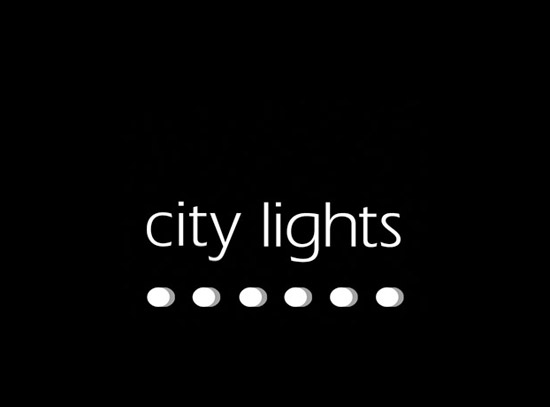 855 Main St
Bridgeport, CT
203-334-7748
www.citylightsgallery.org
Map
Regular Gallery Hours:
Wednesday – Friday, 11:30 a.m. – 5:00 p.m.
Thursday open to 7pm
Saturday, 12:00 p.m. – 4:00 p.m.
Art Trail Hours:
Saturday, November 14; 10 am to 6 pm
Sunday, November 15; 10 am to 6 pm
The lead organization of the Bridgeport Art Trail, City Lights is a nonprofit arts organization that serves the community through art, attracting visitors from greater Bridgeport and the region to the downtown gallery space for 12 years. Pick up your Bridgeport Art Trail program guide/ annual artists' directory. City Lights/Bridgeport Art Trail staff can offer information and answer questions.
City Lights exhibitions and programs are free and open to the public and reflect the interests and rich culture of the Park City. The mission is to bring together people of diverse backgrounds to experience art and exchange ideas—and to promote the Bridgeport creative community. City Lights is grateful for the hard work and collaboration from all the artists and community partners that have produced the Bridgeport Art Trail for 8 years.
City Lights Outreach provides opportunities for artistic expression and self-discovery for Bridgeport youth and adults. Among our community partners are ALPHA Community Services and several Bridgeport schools. Multi-disciplinary art integration programs connect art to natural science to foster good stewardship and an enthusiasm to learn and apply knowledge. These programs also offer work opportunities for local artists. For more info about outreach programs in the schools and community, visit our website
---
Exhibit: The Fibers of Her Being, the Fabric Art of Karen Loprete
Karen was a pillar of the City Lights and regional arts community. Karen masterfully composed joyful, colorful, vibrant fabric art from vintage and hand-dyed materials including her grandmother's handmade doilies. Her love of pattern and textures is a testimony to her positive energy and personality. Treat yourself to a visit to this one-woman show. It will surely brighten your day.
Event: Bridgeport's Military Legends and Mysteries

Friday, November 11; 6 pm to 7 pm
A walking tour with City Librarian Michael Bielawa on Bridgeport's military legends and mysteries. Afterwards Michael will continue the discussion and a Q&A session at a downtown Fairfield Avenue watering hole.
Event: AFRIKA360: The Journey Home

Friday, November 11; 6 pm to 8 pm
Iyaba Ibo Mandingo, a City Lights outreach artist, debuts his latest performance piece, AFRIKA360: The Journey Home. Inspired by his 4-month sojourn in South Africa and Nigeria in 2015, AFRIKA 360 is a visual and artistic journey in paint, sculpture, and movement. The performance will be followed by a Q&A session with the artist. Learn more about Iyaba's visual art by visiting his studio at the NEST Arts Factory (see listing # 26) "I was inspired by the performance artists in Africa. They brought the gallery/ museum to the people, turning a corner and happening upon a performance was like walking into a living painting." – Iyaba Ibo Mandingo
Event: Film and Projected Art

Friday, November 11; 8:30 pm to 10 pm
An evening of film and video curated by Peter Konsterle.
Event: Bridgeport Art Trail Bike Tour

Saturday, November 12; 9 am to 6:15 pm
Meet at City Lights Gallery at 9:00 am for registration, coffee and bagels. Depart at 9:30 to explore Bridgeport's hidden treasures and booming art culture.
Bob Halstead, local resident and Bridgeport raconteur, will lead a a free bike tour to artists' open studio spaces along the 2016 Bridgeport Art Trail, with visits to 305 Knowlton Street Studios and the Armstrong Gallery, B:Hive, The Nest, American Fabrics Building, and Bridgeport Innovation Center.
Historic stops along the way include the shuttered Palace & Lowes Majestic Theaters as well as a ride past the Victorian architecture surrounding Washington Park in Bridgeport's Historic District. There will be an afternoon stop for lunch at Pantanal Restaurant & Churrascaria and the tour will end back where it began, with crisp refreshments at City Lights Gallery.
Urban Bike Tours of Bridgeport aims to use the bicycle as a means to connect the dots of Bridgeport's flavor, history and architecture, highlighting the local artists' adaptive re-use and repurpose of historic buildings. We will explore the long-vacant, exquisite & historic Palace and Majestic Theaters, discovering amazing creators of new works in old buildings, all while meandering through historic and ethnic neighborhoods on bikes.
Throughout the year, Bob has led several adventures across the city with Urban Bike Tours of Bridgeport. Stay in touch and join in the fun via Facebook: Urban Bike Tours of Bridgeport.