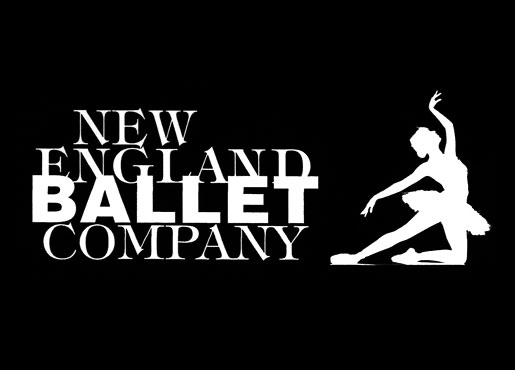 130 Elm Street
Bridgeport, CT 06604
203-345-4194
www.newenglandballet.org
Artistic Director: Victor Trevino
Executive Director: Kenneth Hopkins
Come visit us at our beautiful New Studio. Tour our studio, offices, and rehearsal space. Take a free class with our students, sign up for our fall offerings, and make your own tiny ballerina.
---
Event: Dinner and a Show

Friday, November 11
Ballet excerpts by the New England Ballet Company Dancers while you dine at one of Bridgeport's new "in spots" – Trattoria 'A Vucchella" at 274 Fairfield Avenue, Bridgeport
Event: Free Open Dance Classes

Saturday, November 12; 9 am to 2 pm
Open classes for the public. Come join a class for a free trial.
9 am to 10 am
Preschool Ballet/Tap (ages 3-4)
For our youngest dancers. This first step is combining music, movement and fun! Pre-ballet and tap combined with age-appropriate motor skill exercises and games.
10 am to 11 am
Petite Ballet/Tap (ages 5-6)
An introduction to ballet and musicality, using ballet and tap in fun games and musical exercises. Activities focus on developing fundamental motor skills and coordination through music and dance.
11 am to 12 pm
Ballet/Tap I (ages 7-8)
This class consists of ballet and tap with an introduction to jazz. Students continue to explore musical awareness and are introduced to correct ballet terminology. Flexibility exercises are combined with body awareness and coordination.
12 pm to 1 pm
Ballet Technique II and III (ages 9-11)
Class consists of ballet exercises at the barre, floor stretches and basic center work. A more in-depth awareness of posture, strength and coordination, and correct terminology is emphasized.
1 pm to 2:30 pm
Intermediate Ballet Technique/Pre-Pointe (audition required)
technique is required. Class consists of ballet exercises at the barre, stretches, and center work with concentration on technique. Pre-pointe classes stress correct alignment, posture, and strength moving toward beginner pointe.
Event: Pas de Deux Demonstration Class

Sunday, November 13; 1:30 pm to 3 pm
Observe a Pas de Deux class.
Event: Nutcracker Rehearsal

November 13; 3 pm to 5 pm
Observe Nutcracker rehearsals with the New England Ballet Company Dancers.