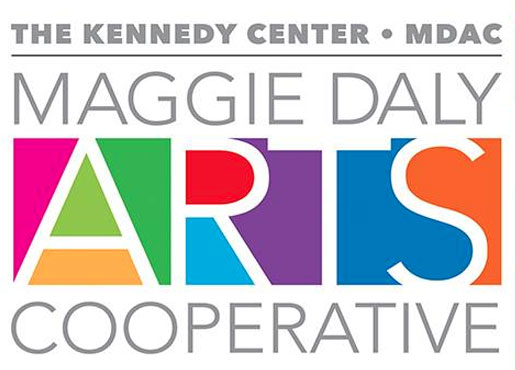 1042 Broad Street
(entrance is in John St.)
Bridgeport, CT 06604
203-690-1609
mdac@kennedyctr.org
www.mdac-kc.org
MDAC, located in the Read's ArtSpace building in downtown Bridgeport, CT, is an exciting and unique new initiative by The Kennedy Center designed to provide an innovative environment where individuals with disabilities can learn, create, and benefit by participating in a multi-faceted arts program.
---
Event: MDAC Open Studio & Thresholds Exhibition

Thursday, November 10; 10 am to 4 pm
Friday, November 11; 10 am to 4 pm
The Kennedy Center's Maggie Daly Art's Cooperative opens its doors to the Bridgeport community. Share our space and experience the creative magic first hand. Be sure to check out our latest exhibit, Thresholds, while you're here!
Event: Thresholds Art Opening

Saturday, November 12; 11 am to 2 pm
Maggie Daly Arts Cooperative (MDAC) invites you to venture through Thresholds and embark on a journey through the unknown. In this multi-media exhibit, MDAC artists explore doors, door mats, windows, and mirrors as passageways to new places, perspectives, and potentials.