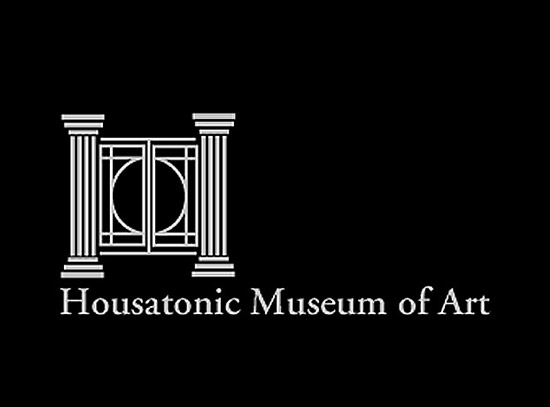 At Housatonic Community College
Bert Chernow Galleries
900 Lafayette Blvd.
Bridgeport, CT
203-332-5052
housatonicmuseum.org
Hours:
M-F  8:30 am – 5:30 pm
Thursday evenings until 7
Sat. 9:00 am – 3:00 pm
Sun: Closed
Closed all major holidays.
The Housatonic Museum of Art (HMA) is home to one of the premier college art collections in the United States. Its collection offers students and the community alike the opportunity to view works that span the history of art from the ancient to the contemporary. Unique to the Housatonic Community College campus, this permanent collection is on continuous display throughout the 300,000 square foot facility, offering a rare opportunity for both art enthusiasts and casual observers to view and interact with the art on a daily basis.
The Museum, founded by Burt Chernow, Professor Emeritus (1933- 1997), is dedicated to the presentation, preservation and interpretation of objects of artistic or historic value. The collection provides a basis for exhibitions and educational programs for faculty, students and the public; for research and study by scholars, historians and curators, for special lectures and symposia, and for cultural and educational enrichment of the academic community and public-at-large. Under the direction of Robbin Zella, the Museum also presents lectures, programs and changing exhibitions in the Burt Chernow Galleries, and continues to be recognized as a major cultural resource for the Greater Bridgeport area and the region.
The Burt Chernow Galleries are open to the public and admission is free.
---
Event: Scrolls by Joe Zucker

Thursday, November 9; 8:30 am to 7 pm
Friday, November 10; 8:30 am to 5:30 pm
Saturday, November 11; 9 am to 3 pm
The exhibit, a pirate inspired work with a nod to Connecticut history, features monumental latex scroll paintings on paper. Sometimes frenetic, sometimes serene, these captivating double-sided paintings remind us of the terrifying men and ships who threatened trading routes and targeteddefenseless coastal towns. The exhibit also features traditional drawings by Zucker in graphite and charcoal. "They're sails," with a nod to the Torah. Zucker explains when discussing the scrolls, "They're made to be adjustable, and meant to be a transition between object and flat painting. With the legends of Captain Kidd having visited these (local) waters, the subject fits the area, and gives the show a chance to become more political," said Zucker. "With Bridgeport's ties to pirates and stories of buried treasure, it all fits."
"Joe Zucker has once again intertwined history, subject matter and the physical materials of his work to create an inventive iconography that aptly captures the swashbuckling energy of these infamous buccaneers," said Robbin Zella, Director of the Housatonic Museum of Art. The exhibit is on display from September 7 through December 1, 2017 in the Burt Chernow Galleries. Regular Gallery Hours: Monday through Friday 8:30 am to 5:30 pm, Thursday evenings until 7, and Saturdays 9 am to 3 pm, closed Sundays.
Event: Student Exhibit

Thursday, November 9; 8:30 am to 7 pm
Friday, November 10; 8:30 am to 5:30 pm
Saturday, November 11; 9 am to 3 pm
The Housatonic Community College Art Department student exhibit is on view at Beacon Hall on the HCC campus.