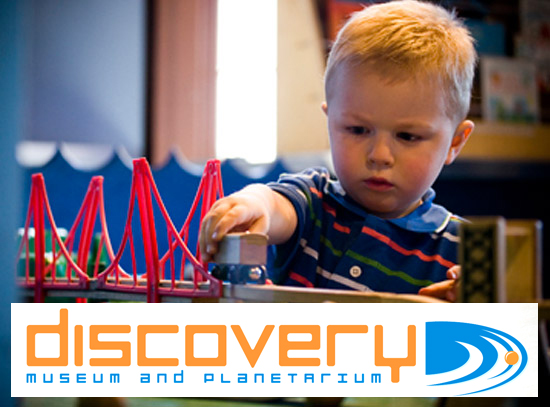 Museum, Planetarium and Adventure Park
4450 Park Avenue
Bridgeport, CT
203-372-3521
www.discoverymuseum.org
Map
Museum Hours: Tuesday-Sunday, 10:00 a.m. – 5:00 p.m.
Admission:
$10.00 Adults;
$$8 Children ages 2-18, seniors and students with ID
FREE for children under 2
Discounts for groups of 10 or more.
A children's science museum focusing on hands-on learning fun, Discovery Museum offers daily planetarium shows included with admission. Interactive exhibits include "Dare to Discover" challenges, "Get Physical!" and a Preschool Play Area. Simulated NASA space missions in Discovery's Challenger Center, a mock space station and mission control with state-of-the-art technologies, create a cooperative learning atmosphere underscored by teamwork, communication, problem-solving, and decision-making and are available for student, scout, and homeschool groups as well as for parties and corporate team building. Numerous special events throughout the year provide STEM learning fun for youths and adults.
The Museum may be rented for events, fundraisers and corporate functions.