BRIDGEPORT ART TRAIL 2019
Thursday, November 7, 2019
Downtown Kick-off And Artists' Party
Downtown Kick-off and Artists' Party at Read's ArtSpace
5:30-9:30 pm
Come celebrate and mingle at Bridgeport's Art Party of the Year!
Enjoy our community, music, art, food and beverages.
Don't miss this festive occasion with the creative community.
View a sampling of Bridgeport Art Trail artworks. Enjoy local food and drink and the Park City All-Stars, a lineup of popular Bridgeport musicians organized especially for the BAT Artists' Party by John Torres of Color Fields and Oh, Cassius!, jamming with other all-star musicians including Christopher Cavaliere- Composer/Guitar/Vocals, Scott Packham- keyboard, Fuzz Sangiovanni- guitatr and vocals,  Marcos Torres- percussion
Special thanks to our party sponsors and partners City Lights, the City of Bridgeport, the Downtown Special Services District, Spread Music Now and the Donor Advised Fund of Fairfield County's Community Foundation and artists of the Read's ArtSpace and Bridgeport artists.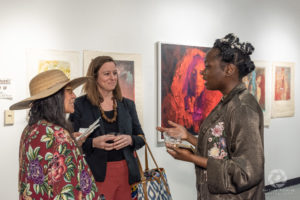 Friday, November 9, 2018
Friday Downtown Art All Day
Grab a coffee at Harborview Market  and something for breakfast, check out the art of Danielle Julius and Marc Alvarez
Art at lunchtime?
Visit Housatonic Community College If you don't see art, you are in the wrong place. HCC is home to one of the premier college art collections in the United States, offering students
and the community alike the opportunity to view works that span the history of art from the ancient to the contemporary. This permanent collection is on continuous display throughout the 300,000 sq.ft. facility, offering a rare opportunity for art enthusiasts and casual observers to view and interact with the art on campus every day. Also view student and alumni art and artists' interpretations of the heritage of Little Liberia and the Freeman Houses.
Barnum Museum  enjoy a guided tour from 11am-4 pm, Pop Up Exhibit: Her Dragons Fly, by Shanna Melton
Stroll up the painted Broad Street Steps to City Lights Gallery  and City Lights Vintage 
The Artists Teach exhibit features the work of Bridgeport public school teachers, Bridgeport artists working in the Bridgeport schools, students' artwork and highlights of the Turnaround Arts program. This includes large format Polaroids taken by Turnaround Arts mentor and celebrated artist Chuck Close of the students at Roosevelt school, one of the first Turnaround Arts schools in the country. The Turnaround Arts program was an initiative of the President's Committee on Arts and Humanity during the Obama administration.
"Artists Teach" exhibit at City Lights Gallery features public school teachers who are artists: Marc Alvarez, Jennifer Babb, Lisa Burns, Lindsey Cavaliere, Patty Church, Emily Everetts, Melanie George, Danielle Julius, Robin Marron, Brittney Martin, Alina Minkin, Paula O'Neil, Omayra Rivera-Filardi, Whitney Slade, Lauren Wells. Teaching artists include: Eliska Greenspoon, Iyaba Ibo Mandingo, Scott Schuldt.
Friday Eve: 4:00-10pm
Downtown Art Crawl
4- 6:30 pm Art Reception: Artists Teach, opens 11/8/19 at City Lights Gallery 265 Golden Hill St
5:30-7:30 pm Dine at SavorCity at Star Istanbul- Turkish food
Music by Fuzz Sangiovanni  29 Markle Court, Bpt CT
7-9 pm Free-Local Music Video Screenings & Poetry at Bijou Theatre 275 Fairfield Ave. Bpt, CT, showcasing Chris Cavaliere, Fuzz Sangiovanni, Netta Walker, Brian Larney, Greater Bpt Symphony.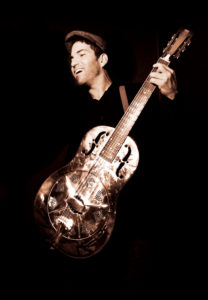 The Bijou Theatre,   275 Fairfiled Ave. Bpt, Ct Friday at 7 pm

About the music  videos: Some videos were shot at Bridgeport landmark locations. This include Fuzz Sangiovanni and Caravan of Thieves in Mountain Grove Cemetery. The Greater Bridgeport Symphony performs "The Lark Ascending" by Vaughan Williams, with artistic director Eric Jacobsen conducting. It was performed in the shuttered Palace Theatre on Main St North. The sound and the visuals are exquisite.
Bijou Theatre CT event is a mash-up music and poetry cohosted by musician Rob Nelson and poet Shanna Tanika Melton
Check out a Pop of Color storefront window art installations along the way.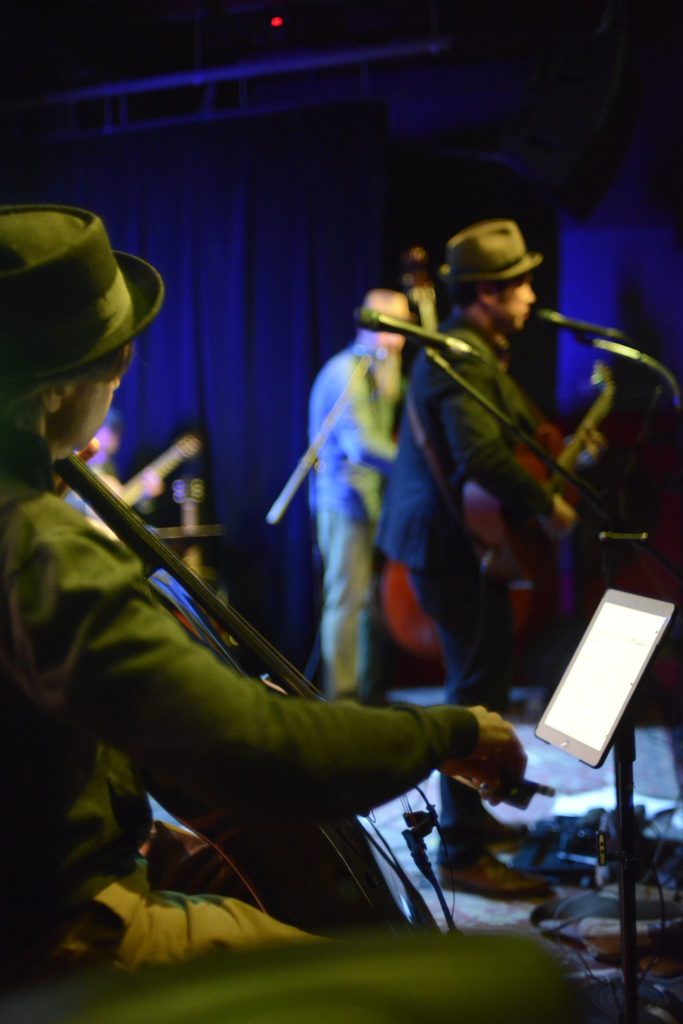 Stress Factory Comedy Club
167 State Street, Bridgeport, CT 06604 203.576.4242 / bridgeport.stressfactory.com

Vic Dibitetto Live! Stand Up Comedy Friday, November 8; showtimes 7:30 pm and 9:30 pm Saturday, November 9; showtimes 7:30 pm and 9:30 pm
Sat & Sun Tour Art Studios and Venues City-Wide
American Fabrics Arts Building ,  the NEST, Read's Ground Floor Gallery, Artists of the Arcade , 305 Knowlton Street and the Boathouse. Take advantage of their studio sales
Saturday, November 9, 2019
Urban Bike Tour: Visit Open Studios, City-Wide
The hardiest of Art Trail-goers tour by bike. Join up at City Lights Gallery  at 8:45 for bagels before heading out at 9:15 with the Urban Bike Tour group to explore art trail sites and Bridgeport's hidden treasures.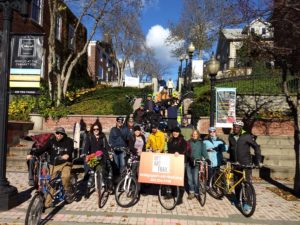 Tour Art Studios and Venues City-Wide
American Fabrics Arts Building  the NEST, Read's Ground Floor Gallery Artists of the Arcade , Take advantage of their studio sales. 305 Knowlton Street  will be open  until 6pm. Then join us at the Boathouse at 305 Knowlton St. for live music 
The Art of Cris Dam Lights Up the Halls at the Discovery Museum,
Demos and Workshops, Sales and Exhibits
The BAT community has assembled a variety of special activities all weekend long. Check specific listings for times and more info: quilting, mediation, figure drawing, writers workshop.
Art Walk & Talk,
A guided tour through the halls and select studios
WPKN Vinyl Sale at American Fabrics, #1
Meet Wpkn radio programmers, skim through the 50 plus year-old vintage vinyl collection.
Schelfhaudt Gallery, University of Bridgeport ,
Arnold Bernhard Center / Shintaro Akatsu School of Design 84 Iranistan Avenue, Bridgeport, CT 06604 203.576.4034 / schelfhaudtgallery.com
Event: The Type Directors Club Exhibit Saturday, November 9; 11 am to 3 pm Sunday, November 10; 11 am to 3 pm Typography 64: Communication and Type Design. The exhibition features the work of outstanding graphic designers selected by an international jury. The exhibit runs from October 21-January 11.
Regular gallery hours are Monday to Friday from 10 am to 4 pm.
Saturday Performances
A tribute to Beatlemania at the Bijou Theatre, 275 Fairfiled Ave, Downtown Bridgeport, CT
Trombone Shorty and Paul Shaefer at the Klein 910 Fairfiled Ave. benefit performance for Anti-Defamation League-CT.
Live Stand-Up Comedy, Vic Dibitetto
Sunday November 10, 2019
A Sunday Brunch or Two?
Start at Harborview Market view the exhibit  of Danielle Julius, and Marc Alavarez. Then, join the artists at the NEST ARTS Factory  They always do an excellent job, munch, mingle, view art at this popular NEST event. Good food, good art, good company… what could be better?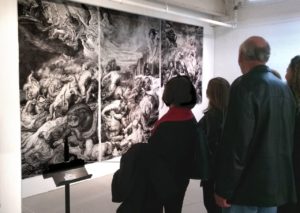 Art & Mimosas at the Arcade, Robert Valle Studio
1001 Main Street, Suite 3, Bridgeport, CT 06604 Event Decorating / Planning + Event Space 203.449.3238 / valledesigns@gmail.com / valledesigns.wixsite.com/eventdeco
Studios and Galleries Open from 10 am-5 pm.
There's so much to see… check out the Sunday schedule.
Alternative Art Trail Site, The Boathouse at 305 Knowlton St.
The Pop Up space at the Boathouse at 305 Knowlton St
the Pop-Up space #2.
Alternative Radio, Bridgeport's Finest
Audio Open House, Bridgeport music: Tune into WPKN, 89.5 FM or the WPKN smartphone app while touring art venues to hear an audio open house hosted by radio programmers David Golden and Joseph Celli. Listen to Bridgeport composers, songwriters, electronic musicians, and more with a live audience.
Need Art Supplies?
Artists and Craftsman, #19 is open all week including Sundays.
Need framing?
Talk to Steve at City Lights Gallery #20.
Vaudeville Frolic at the Bijou Theatre
Sunday, November 10; 2 pm to 5 pm A vaudevillian-style performance art, drag, dance, and music extravaganza in honor and memory of the late Sassie Saltimboca. Hosted by Dolores Dégagé with performers Nick Petrone, Kadijah Vain, Ricky Mestre, Barbra Joan Streetsand, Makayla Beach, Leslie Avery, Chynna Jacobs, Summer Orlando, Lanie Lu Dégagé & Sorcia Warhol. $20 general admission supports the "Sassie Saltimboca Memorial Scholarship Fund". Beneficiaries for 2020 will be City Lights Gallery and the Bridgeport PRIDE 2020 10th Anniversary. Artist Scholarship to be awarded to Luis Felipe  Lopez.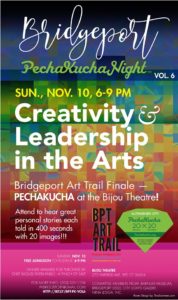 BAT closing party on Fairfield Avenue:
PECHAKUCHA
6:45 -9 pm Storytelling party at the Bijou Theatre
Grab a beverage at the full service bar there too. Celebrate the art of conversation and community and enjoy the final event of the Bridgeport Art Trail weekend.
Listen to great personal stories presented in a casual and authentic atmosphere. Cheer on your artist friends, socialize with the creative community and arts enthusiasts as we celebrate their accomplishments and 11 years of the Bridgeport Art Trail. Presenters get 6 minutes and 40 seconds to tell their story, supported by 20 slides shown for 20 seconds each. Confirmed presenters:
Afterwards, stick around, have a drink and connect with the BAT community. Presenters include: Luciana McClure presents New Haven's Nasty Women Project. Cris Dam talks about his passion for painting. Others include: Iyaba Ibo Mandingo-Immigration, Why We Come, Shanna Melton-Art and Service, Janet Luongo-Dream
Realization, Miggs Burroughs-The power of hands in creating and conveying our humanity.
Food, created by Raquel Rivera-Pablo of A Pinch of Salt, is available for purchase. The event is free but contributions help defray costs and allow the committee to make a donation to the international PechaKucha organization. $1 of each contribution goes to the international PechaKucha organization