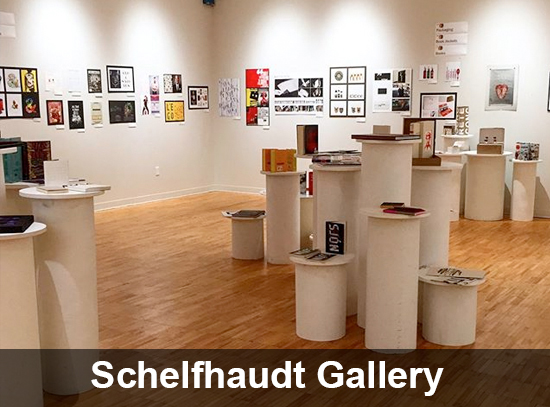 Arnold Bernhard Center / Shintaro Akatsu School of Design
84 Iranistan Avenue
Bridgeport CT
203-576-4030
schelfhaudtgallery.com
schelfhaudtgallery@gmail.com
Map
The Schelfhaudt Gallery has featured some of the most important artists in American art, from Robert Motherwell to Red Grooms, Louise Nevelson, and Alice Neel. The gallery's mission is to showcase mid-career and emerging professional artists for cultural and educational experiences. Located by the beautiful shoreline of the Long Island Sound, the Schelfhaudt Gallery is an oasis for culture and the arts.
Event: The Type Directors Club Exhibit
Saturday, November 9; 11 am to 3 pm
Sunday, November 10; 11 am to 3 pm
Typography 64: Communication and Type Design. The exhibition features the work of outstanding graphic designers selected by an international jury. The exhibit runs from October 21-January 11.
Regular gallery hours are Monday to Friday from 10 am to 4 p