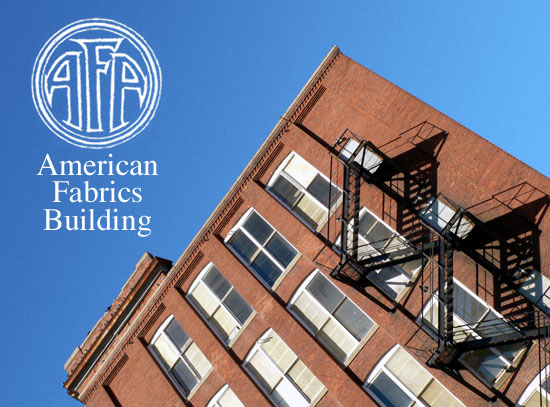 1069 Connecticut Avenue, Building 4
Bridgeport, CT 06607
203-451-5011
www.amfabarts.com
Map
Artists of The American Fabrics Arts Building
Directions:
By Train/Ferry: Metro North or Amtrak to Bridgeport Station. Port Jefferson Ferry to Water Street Dock (next to train Station). AmFab is approximately two and a half miles from the station. Cabs are available from the train station's cabstand.
Traveling I-95 South: Take exit 30/Surf Avenue. Turn right at bottom of ramp onto Surf Avenue. Turn left at the next light onto Connecticut Avenue. Turn right into parking for 1069 Connecticut Ave.
Traveling I-95 North: Take exit 30/Lordship Avenue. Turn left at bottom of ramp onto Lordship.  Lordship becomes Hollister. Go straight through stop sign, and right at next light onto Stratford Avenue. Take 4rd left onto Freeman Street and across CT Ave into parking for 1069 CT Ave.
---
2020 Bridgeport Art Trail Programming:
YOU ARE INVITED TO THE AMFAB OPEN STUDIOS 2020
MODIFIED VERSION / BY RESERVATION / APPOINTMENT ONLY
NOVEMBER 5- 6- 7- 8 / THU FRI SAT SUN 10-5
This year, due to Covid19 the Open Studios at American Fabrics Arts Building will be stripped down as, understandably, many of the artists have opted to sit this one out.
Artist's studios will be open for visits by APPOINTMENT ONLY.
Anyone who wants to visit will need to make an appointment with the individual artist. See contact info below. Each artist will control their own appointment schedule.
No walk-ins. 
Drop-in visits to other studios will be allowed only with a separate appointment made with that artist.
Please Email each artist you wish to visit for a time slot
These are the artists whose studios will be open.
Floor 2
Mila Lanfranco      202  S-S   milalanfranco@aol.com
Ayn Kraven           213   S-S   ak@aynkraven.com
Floor 3
Susan Newbold      304    S-S   snewb4488@gmail.com
Richard Killeaney   309    S-S   richard@ocheltreedesign.com
Floor 4
Holly Hawthorn      402   S-S         hollyh52@gmail.com
Carly Julius              404    S-S         carlymjulius@gmail.com
Linda Colletta          406   T-F-S-S  linda@lindacolletta.com
Brechin Morgan      408    S-S        brecmorgan@aol.com
Jocelyn Armstrong  410   T-F-S-S  jocelyn.armstrong@gmail.com
Kyle Goldbach          412   S-S         kyle.goldbach@gmail.com
WHEN YOU ARRIVE AT 1069 CONNECTICUT AVENUE /
Visitors will be required to wear masks at all times while in the building and to practice social distancing.
There will be ONE Entrance and Exit from the EAST parking lot only. NO entrance from the West lot.
Handicapped access will not be available except by special arrangement with the artist.