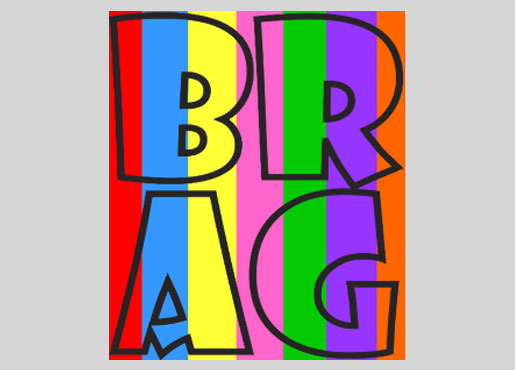 For more info about B.R.A.G.
Judy Noel
203-367-9759
poppanoel@aol.com
Founded in 2013, Black Rock Art Guild (BRAG) is a not-for-profit organization that welcomes all artists of any medium, poets, writers, actors, sculptors, and photographers to join its diverse group of talented members.
Our active membership of 35 prides itself in creating a sense of community among the artistic and cultural organizations in Black Rock and the surrounding areas. We meet monthly, and yearly dues are $10. For more information, please contact Judy Noel (see above). Visit our Facebook page.
Event: BRAG Members' Art Exhibit

Friday, November 11; 10 am to 5 pm
Saturday, November 12; 10 am to 2 pm

An exhibition of art by BRAG members held at the Burroughs Community Center, 2470 Fairfield Avenue, Black Rock.
Participating BRAG members include: Lisa Anderson, Alan Boyd, Margaret Boyd, Karin Brey, Donna Brien, Kit Briner, Maureen Buckley, Frankie Davies, Diane Desmond, Flo Dohanos, Susan Fehlinger, Mary Gibbs, Geri Gould, Michele Hubler, Peter Konsterlie, Rachel Kosa, Janet Kraus, Kim Lagana, Chris Madden, Nina Marino, Linda McKie McClellan, Jay Misencik, Geralene Valentine, Gus Moran, Judy Noel, Noreen Normand, Kaz Oda, Betsy Redgate, Gail Robinson, Jane Silvestro, Bronislava Slagle, Mary Walker, Lee Walther, Bruce Williams, Jane Williams
Event: BRAG Gives Back

Friday, November 11; 12 noon to 4 pm
Saturday, November 12; 10 am to 5 pm
Reception, Silent Auction & Sale:
Saturday, November 12; 5 to 8 pm

Annual Art Show, Sale and Silent Auction to benefit "Our Woven Community" and the Wakeman Boys & Girls/Smilow-Burroughs Clubhouse. Refreshments will be served.
Local artist and sculptor Tom Scippa will be showing his work for the month of November.
Tom is a Housatonic Community College instructor and outstanding artist. His work is thoughtful and whimsical. Everyone is invited to view the exhibit.