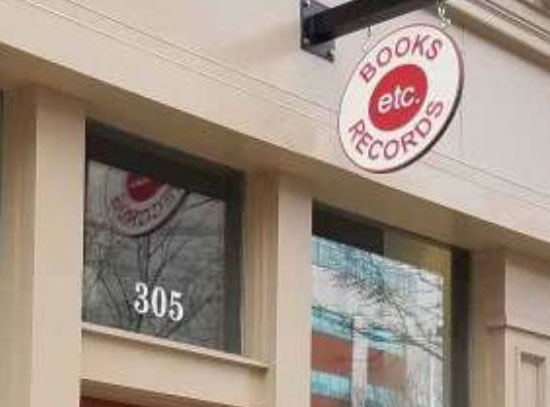 305 Fairfield Avenue
Bridgeport CT 06604
Map
203-530-8051
academybooksandrecords.com
mike@academybooksandrecords.com
Regular Hours:
Fri – Sat 12 pm to 6 pm or by appointment.
Bridgeport Art Trail Hours:
Thur Nov 9; 10 am to 6 pm
Fri Nov 10; 10 am to 7 pm
Sat Nov 11; 10 am to 6 pm
Sun Nov 12; 10 am to 6 pm
The Art of Design. Exemplary book bindings, record jackets, and magazine covers by artists great and obscure. Continuous Platter Party, enjoy the nostalgic practice of sampling a listen to a vintage record before your purchase. pick out that special song from over 5000 45s and LPs and DJ Mike will cue it up for your listening pleasure. Wine tasting and snacks courtesy of Bijou Square Wine Shop.
Event: Classic Rock and Blues Jam by the Deecken Brothers
Event: Classic Rock and Blues Jam by the Deecken Brothers
Thursday, November 9; 4 to 6 pm