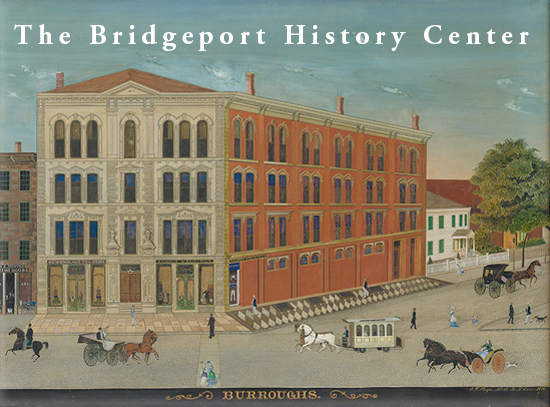 Burroughs-Saden Public Library
925 Broad Street, 3rd floor
Bridgeport, CT 06604
203-522-4154
bportlibrary.org
bportlibrary.org/hc
Hours: Thursday 12 pm to 8 pm, Friday and Saturday from 10 am to 5 pm and by appointment
The Bridgeport History Center opened its doors in 1936. The collection contains historic photographs, maps, and a host of research materials documenting the history of this city. The Center also has one of the largest collections for conducting genealogy research in the state.
Event: We Are Artists Every One exhibition

Thursday, November 7; 10 am to 5 pm
Friday, November 8; 10 am to 5 pm
Saturday, November 9; 10 am to 5 pm
Curator Michelle Black Smith of We Are Artists Every One: The Art Center in Action, 1970-1986 presents an exhibition of art work, photographs, artifacts, and oral histories, exploring the history of the Art Center, its influence on the city of Bridgeport, and the context of its role in the national Black Arts Movement. The exhibition will be on view until March 30, 2020. Exhibit website.