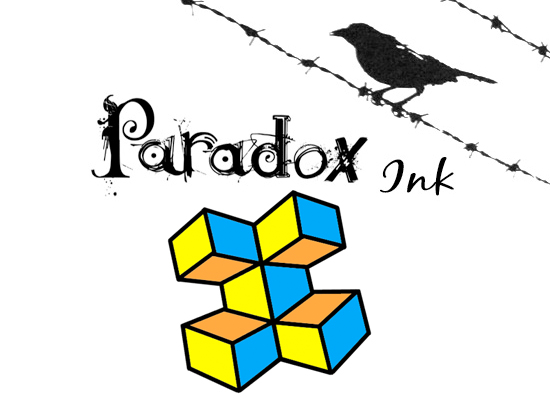 Paradox Ink Screenprinting + Murals
Arcade Mall
1001 Main Street, 2nd floor
Bridgeport CT
203-521-8681
paradoxink.com
You may have seen the public art of Paradox Ink on the streets of Bridgeport, on painted utility boxes, the Train Station mural downtown and her latest community art accomplishment, the Painted Stairway connecting Elm Street to Golden Hill Street. Now you can visit the studio of the artist behind these works. Paradox Ink, screenprinting + murals, is run by Liz Squillace out of her studio storefront in the renovated historic Arcade Mall. Along with public art and murals, Paradox Ink specializes in screenprinting on t-shirts, woven textiles, and more. At Paradox Ink you can see and purchase paintings in oil & acrylic, screenprints on fabric & paper, and new embroidered work.
2020 Bridgeport Art Trail Programming:
Studio: Paradox Ink Screenprinting + Murals
Liz Squillace
Arcade Mall, 1001 Main Street, Suite 19, Bridgeport, CT 06604
203.521.8681 / paradoxink.com
The owner of Paradox Ink, Liz Squillace invites you to an Open Studios at the Arcade Mall on November 7 & 8, from 12-5 pm. See new paintings, screenprints, mural designs, t-shirts, and more. Watch the screenprint process demonstrated live. Learn about new techniques and materials. Masks are required to enter the studio and social distance measures are encouraged. Also, Paradox Ink presents the Arcade Art Show with works on the walls of the 2nd floor mezzanine of the Arcade Mall. Liz Squillace is a Rhode Island School of Design graduate and resident of Read's Artspace live/work studios.
Event: Arcade Art Show, Mezzanine
Friday, November 8; 12 pm to 5 pm
Saturday, November 9; 12 pm to 5 pm
Paradox Ink presents the Arcade Art Show with works by Ruben Marroquin & Liz Squillace on the walls of the 2nd floor mezzanine of the Arcade Mall. See paintings, prints and textile sculptures. Also, Paradox Ink invites you to visit the Painted Stairway of the Broad Street Steps which has recently been renovated and completed this fall.
The Painted Stairway, Broad Street Steps
Have you seen the cRR-razy Broad Street steps near the Downtown Cabaret Theatre and City Lights? Maybe you've taken a selfie there. The BAT thanks artist Liz Squillace and Bridgeport Generation Now for this invigorating splash of color and design, refreshing a public space traversed by many who visit, work, and live in Bridgeport.