OUTwork exhibit July 23, 2022
Greater Bridgeport PRIDE Celebration
City Lights Gallery


City Lights Gallery
265 Golden Hill St
Bridgeport, CT 06604
Exhibiting artists
Erik Anderson, Mario Baez, Melisa Benedek, Angel Bloom, Carlos B Biernnay, Darron Copeland, Jon Couto, Sue Czark, Leaf De Moura, Guido Garaycochea, Andrew Graham, Adair Heitman, Marina Hernandez, M. C. Hewlette, Christina Jones, Rafiq Kathwari, Conor Kovatch,  Mia Lipstick, Julia-Rose Liptak, Fynn Lockwood, David Marciniszyn, Ricky Mestre, Casey Moran, Marshall Moyer, Katelyn Owens, Victor Pigoretti, Adrian Pulido, Valerie Ruby Omen, Richard Stillson, Carl Straw, Richard Taddei,  Danielle Walker, Patrick Webb, Joan Wheeler
12th Annual Greater Bridgeport Pride Exhibit and Celebration
SCHEDULE

FRI July 22

7pm Bridgeport Film Festival, Klein Memorial presents LGBTQ+ original shorts
SAT July 23
11am – 5pm  ARTcade Art, Handmade and Vintage bazaar at the Arcade Mall 1001 Main St and City Lights Vintage 265 Golden Hill St
5:30-8:30pm  OUTwork exhibit reception and al fresco patio party, food, drink, outdoor art installation.


8pm Greater Bridgeport PRIDE March, join us to demonstrate your PRIDE!
9pm OUTwork Cabaret Night, a sizzling variety show of Burlesque, Drag and more, $15 admission.
Click here to purchase a ticket
11pm-?  Post party at TREVI Lounge 548 Kings Highway Cutoff Fairfield CT 06824












See July 2021 Greater Bridgeport Pride Events

Greater Bridgeport PRIDE celebrated 10 yrs, Thursday, July 16, 2020
6-8:30 pm OUTwork exhibit reception at City Lights Gallery, limited admission, face mask required 
5:30-10 pm   Facebook Live 5:30-9:30 pm
10-11 pm Pride Variety show broadcast from Sound View Media Inc. Public Access TV and Live Stream,
WATCH PARTY AT TREVI STARTS AT 9:30 PM
You can catch the show at:
Public Access Channel
Bridgeport, Stratford, Fairfield
Channel 88 Cablevision
Channel 6016 Frontier
Milford, Orange Woodbridge
Channel 77 Cablevision
Channel 6078 Frontier
Live Streaming
www.soundviewtv.org (click WATCH SV TV LIVE)
Facebook LIVE
and TREVI Lounge in Fairfield CT
Read about Ricky Mestre, founder of the Bridgeport Pride art exhibit
Proud moment for Bridgeport Connecticut as they raise the rainbow flag to commemorate LGBTQ+ pride month.
City of Bridgeport, CT – Government City Council Official Citation for LGBT Pride Month signed by Council President Aidee Nieves.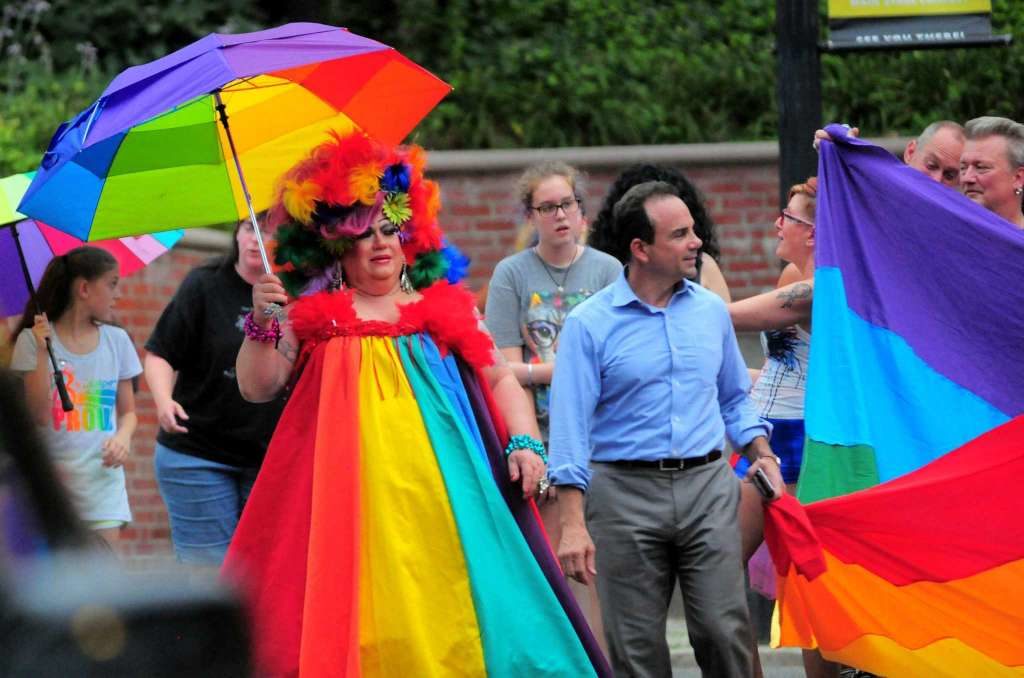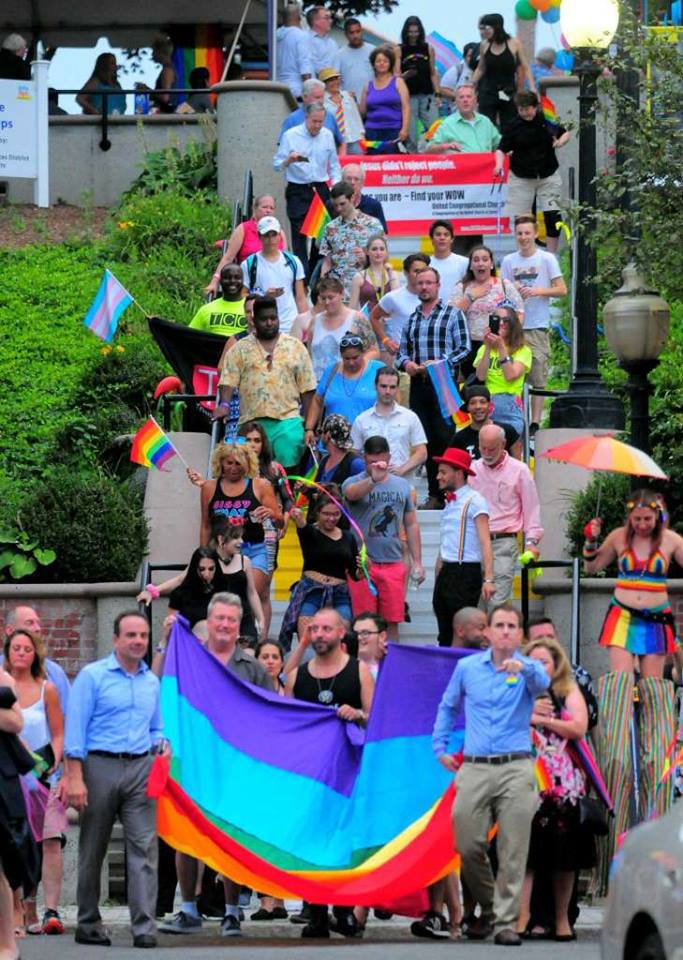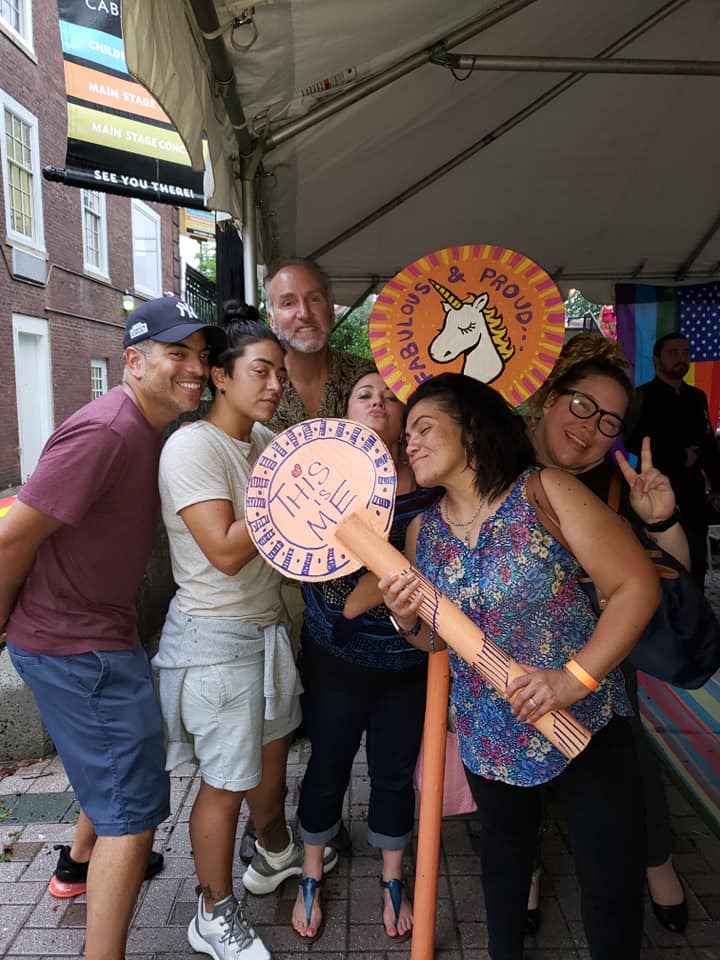 Highlights from the 10 exhibits of Bridgeport Pride Art, shown at City Lights Gallery.