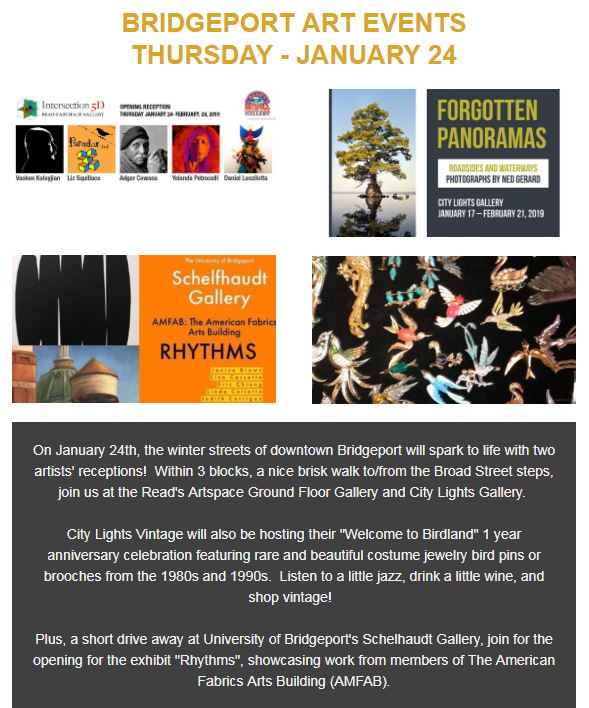 ---
"ART TO GO" BILLBOARD PROJECT: January 2019 – New England Ballet Company 
---
JANUARY 2019 FEATURE
NEW YEAR'S RESOLUTION: TAKE AN ART CLASS!
---
JANUARY 2019 CURRENT EVENTS – PART 1
---
VISUAL ARTS – NEW EXHIBITS/EVENTS
---
Forgotten Panoramas by Ned Gerard
City Lights Gallery
Exhibit Opening Reception: January 24, 5:30-8:30 PM 
Artist Talk at 7:30 PM
On view January 17-February 21, 2019
DESCRIPTION
City Lights hosts a second, one person exhibit of photography encouraging viewers to consider fine art photography in relationship to the ubiquitous cell phone shots and advertising. Viewers can follow Ned and experience the beauty, calm and restorative solitude he finds through the perspective of his camera lens while kayaking and trekking to capture forgotten panoramas. Ned is a long time staff photographer for Bridgeport office of CT Post of Hearst Media; this is his debut fine art exhibit.
The reception is free and open to the public.
---
Intersection 5D
Opening Reception January 24 at 6 PM
Read's Artspace Ground Floor Gallery
1042 Broad Street
Bridgeport, Connecticut 06604
Opening Reception:      
Thursday January 24, 2019 @ 6–10 pm. Join us for wine and hors d'oeuvres and meet the artists. The show will be open through February 28, 2019.
The exhibition offers a contemporary framework to conceptualize the artist as a connector to a set of constantly shifting identities. Thematics of context, meaning, and time are addressed in various styles and media including: painting, sculpture, digital, collage, video and 3D fabrication.
In Intersectionality, the Artists are giving us the tools to see, express and together create social change through a new framework that enables us to understand and shape our ever-evolving selves. The exhibit invites the viewer to weave their inner threads as they shift from the expression of one artist to the next and meet them individually and collectively.
Artists: Vasken Kalayjian. Liz Squillace. Adger Cowans. Yolanda Petrocelli. Daniel Lanzilotta.
---
Rhythms – AMFAB: The American Fabrics Arts Building
University of Bridgeport Schefhauldt Gallery
Opening Reception January 24, 5:30-7:30 PM
On View January 22 through March 2, 2019
DESCRIPTION
An opening extravaganza for AMFAB will be held on Thursday, January 24th, 2019 and will be an evening for art lovers and the community. Please come and bring friends and family. All are welcome! Complimentary refreshments will be served for your enjoyment.
Gallery hours are Tuesday through Friday from 11 a.m. to 4 p.m. and Saturday from 12 p.m. to 4 p.m. If you are interested in visiting and cannot make our hours, please call 203-240-7333 to schedule an appointment.
---
COMMUNITY EVENTS
---
Welcome to our "Birdland Celebration"
City Lights Vintage
Thursday, January 24, 2019 at 12 PM – 8 PM
City Lights Vintage
265 Golden Hill St,
Bridgeport, Connecticut 06604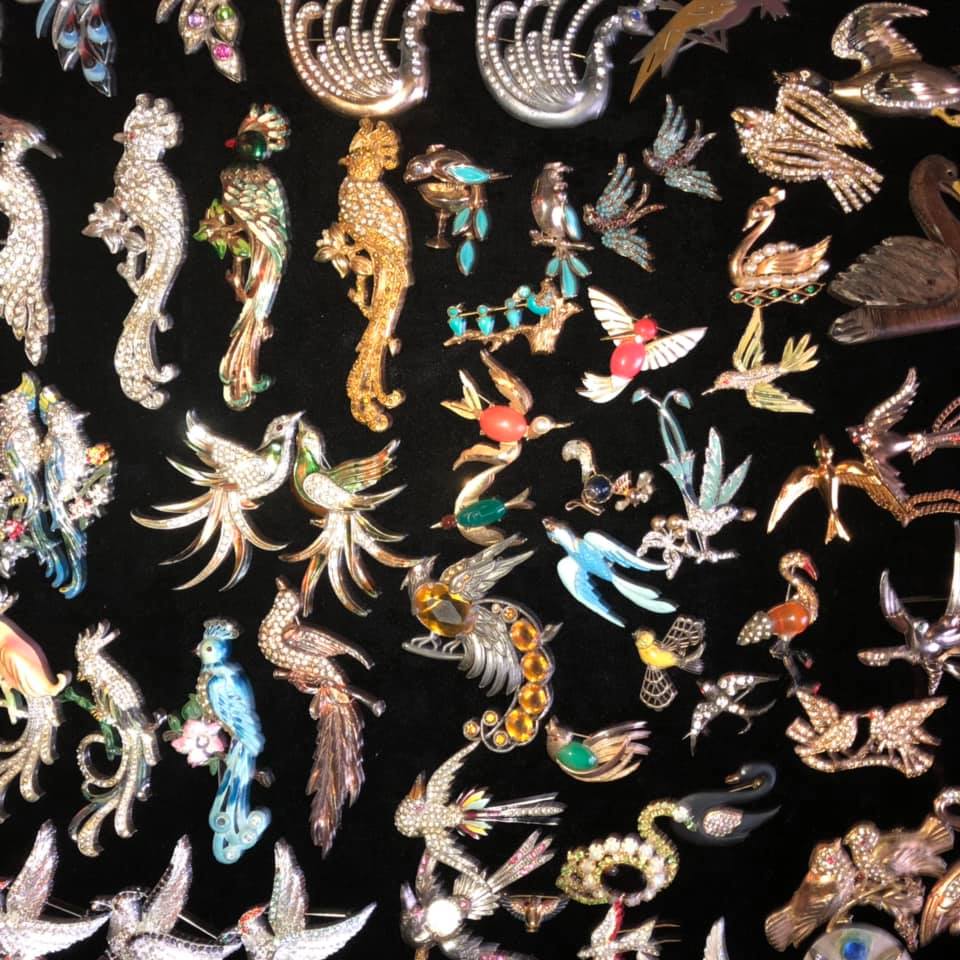 DESCRIPTION
Please join us as we celebrate the One Year Anniversary of City Lights Vintage on Golden Hill Street next door to the Downtown Cabaret Theatre. Our Celebration will include rare and beautiful costume jewelry bird pins or brooches that have been in our favorite Kenn Hopkins collection from the 1980s through the 1990s.  Listen to a little JAZZ, drink a little WINE and shop a little VINTAGE as we introduce our new collection of over 1000 bird brooches!!
Your purchases help raise funds for City Lights Gallery and its art programming in our community. In fact you will be feeding 3 birds with one seed. On the topic of "BIRDLAND" well what are the 1940's without Jazz? Come wearing your best vintage era get up. Or come choose from our great collection of vintage clothing and hats. Prohibition has been long gone so come in and raise up your glass and celebrate these rare birds of City Lights Vintage…There is something for everyone at City Lights Vintage!
Just a few steps away experience the world of Ned Gerard Photography "FORGOTTEN PANORAMAS" at City Lights Gallery ~ 5:30pm – 8:30pm ~ Artists Reception
---
Bridgeport PechaKucha Workshop for PechaKucha Volume 4
Sat, February 2, 2019
2:00 PM – 3:30 PM
Barnum Museum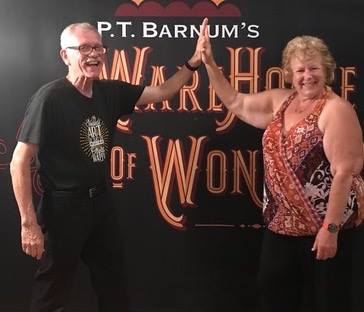 DESCRIPTION
Planning to present a PechaKucha? (The next Bridgeport PechaKucha is on Thursday, March 21, 2019 at The Barnum Museum from 6-9.) Please attend this workshop for some hints and tips on how to create an engaging PechaKucha. Nina Lesiga and Bill Derry will go over preparation ideas, places to get copyright free images, and strategies on how to prepare your images and tell your story!
BRIDGEPORT PECHAKUCHA COMMITTEE MEMBERS
Lauren Coakley-Vincent – President Downtown Bridgeport Special Services District
Bill Derry – Teacher/Librarian/Playsultant
Suzanne Kachmar – Director of City Lights Gallery
Nina Lesiga – Nina Lesiga Productions
John Swing – Assistant Director and COO of the Barnum Museum
---
SAVE THE DATE
The biggest one-day RECORD FAIR in New England
Brought to you by WPKN 89.5-FM (Bridgeport)
---
 LIVE CONCERTS & FILM
---
Pocket Full of Soul 
Saturday, January 26, 2019
Doors: 7:00 pm / Show: 8:00 pm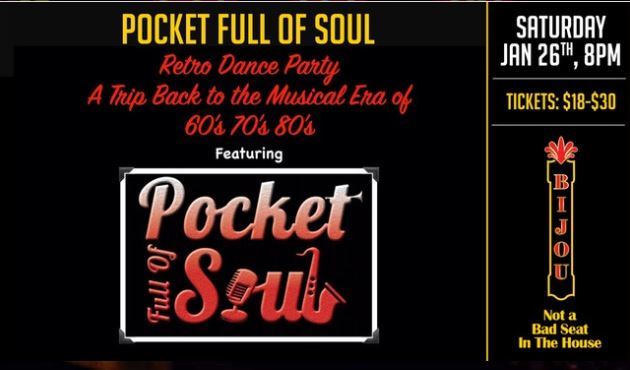 DESCRIPTION
Pocket Full of Soul is a horn driven band built on a 70's musical influence. We play music by such great bands as Tower of Power, James Brown, Earth, Wind & Fire, Average White Band, Kool & the Gang, KC & the Sunshine Band, Blues Bros., Sam & Dave, Santana, Chicago, Blood, Sweat & Tears, Rick James, Barry White,Sly & The family Stone and so many more!
---
Any Way You Want It – Journey Tribute
Saturday, February 2, 2019
Doors: 7:00 pm / Show: 8:00 pm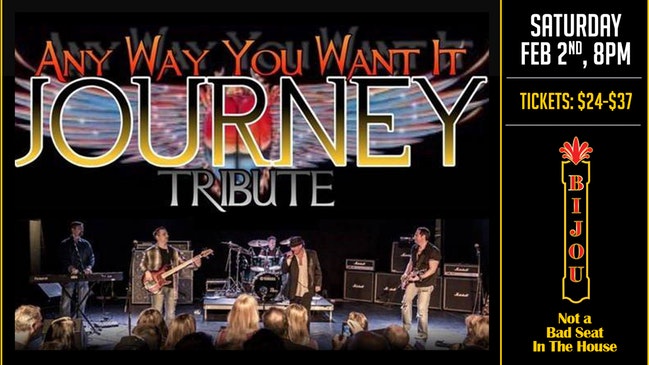 DESCRIPTION
Journey Tribute band. "Any Way You Want It" captures the voice, the sound & the energy of one of the legendary bands of our time! Serious Journey fans will not be disappointed!
---
Fairfield County Children's Choir
The Colors of Broadway
Saturday, February 2, 2019, 7:00PM
The Klein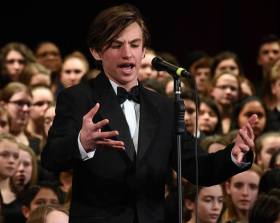 DESCRIPTION
Our Annual Broadway Concert and Auction never disappoints!! Always an audience favorite, this year's concert will feature music from Phantom of the Opera, Porgy and Bess, and in a nod to our Bridgeport connection – Barnum and The Greatest Showman. Pair those fantastic shows with some of the most outstanding youth soloists of Fairfield County and our amazing choirs, you are certain to enjoy an evening of unforgettable music. We are pleased to announce our special guest for this concert will be Michele McConnell, the voice of Carlotta in Phantom of the Opera. Ms. McConnell performed this role on Broadway for eight years and will perform a selection from the show.
Support our choir AND walk away with something fabulous – the Silent Auction promises to be bigger and better than ever! Held in the spaces surrounding the auditorium, past auction items have included gourmet gift baskets, sporting event tickets, music lessons, jewelry, restaurant gift cards, autographed children's books………………… the list goes on. Cocktails, hors d'oeuvres and auction bidding begin at 5:30 pm and continue through intermission.
---
 PERFORMING ARTS AND THEATRE
---
Rumpelstiltskin – Children's Theatre
January 12 – February 10
Downtown Cabaret Theatre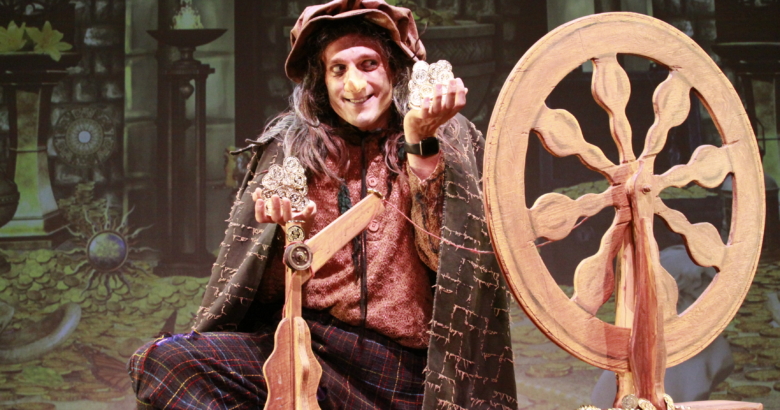 DESCRIPTION
What's in a name? An awful lot in this classic tale of peculiar magic troll and a special young girl willing to give anything to spin straw into gold and become a Princess. But when the cost is too high, it is up to the quick-thinking and determination of the Princess to play the ultimate trick on the ultimate trickster.
---
1984
February 1 – 17
Downtown Cabaret Theatre
DESCRIPTION
What if one thought cost you everything? 1984 is the un-nerving stage adaptation of George Orwell's dystopian masterpiece. 1984 brings us the story of Winston Smith, a cog in the giant machine state of Oceania. Under the close eye of Big Brother, Winston has been caught struggling for scraps of love and freedom in a world awash with conformity, distrust, control, and violence. With the brutal "help" of four Party Members, Winston is forced to confess his Thoughtcrimes before an unseen inquisitor, and the audience — which acts as a silent witness to his torture.
One of the most widely referenced and best-known fiction titles of all time, 1984 makes the dark implications of unchecked, out-of-control state power feel urgent and real.
Please note: This production may contain flashing lights, strobe effects, loud noises, gunshots, smoking, and graphic depictions of violence and simulated torture.
ADVISORY: Due to the strong adult content we urge parents or guardians to research the play further before purchasing tickets for children under the age of 18.
---
Flash Pointe Dance Presents: Fire and Ice Benefit  
Sunday, January 27, 2019
Doors open at 3:00PM, 4:00PM
The Klein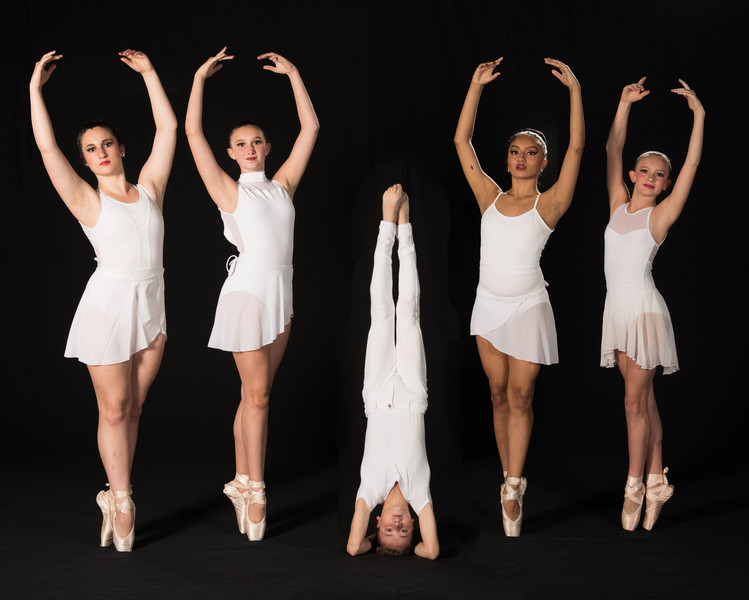 DESCRIPTION
This is our sixth year of this successful fundraiser!
Each year our Director, Victoria Carey, choses two charity/organizations to honor as beneficiaries. She feels a tremendous responsibility to teach our dancers the importance of giving back to our community, locally and globally. Through dance, we raise awareness in a beautiful family setting. The raffle/silent auction will have some amazing prizes with proceeds benefiting WoofGang & Co and The Hole in the Wall Gang.
---
---