HAPPY NEW YEAR 2019! 
After a successful Bridgeport Art Trail 2019, the city is ringing in the new year with new exhibition openings, live music, film, dance, theatre, and more!
Read our 2018 Bridgeport Art Trail Revisited Feature 
We're excited to share our January 2019 feature on Bridgeport Art Classes to help make your new year one full of color, dance, and creativity!
THURSDAY, JANUARY 24TH 
JOIN FOR TWO ART OPENINGS IN DOWNTOWN  BRIDGEPORT AND AN OPENING AT THE UNIVERSITY OF BRIDGEPORT SCHELFHAUDT GALLERY,
We're also happy to announce that the The New England Ballet Company is our "Art-to-Go" Billboard of January 2019! Learn more about their exciting workshop offerings at the Academy of NEBCO.
---
"ART TO GO" BILLBOARD PROJECT: January 2019 – New England Ballet Company 
---
---
JANUARY 2019 FEATURE
NEW YEAR'S RESOLUTION: TAKE AN ART CLASS!
---
JANUARY 2019 CURRENT EVENTS – PART 1
---
VISUAL ARTS – NEW EXHIBITS/EVENTS
---
Forgotten Panoramas by Ned Gerard
City Lights Gallery
Exhibit Opening Reception: January 24, 5:30-8:30 PM 
Artist Talk at 7:30 PM
On view January 17-February 21, 2019
DESCRIPTION
City Lights hosts a second, one person exhibit of photography encouraging viewers to consider fine art photography in relationship to the ubiquitous cell phone shots and advertising. Viewers can follow Ned and experience the beauty, calm and restorative solitude he finds through the perspective of his camera lens while kayaking and trekking to capture forgotten panoramas. Ned is a long time staff photographer for Bridgeport office of CT Post of Hearst Media; this is his debut fine art exhibit.
The reception is free and open to the public.
---
Intersection 5D
Opening Reception January 24 at 6 PM
Read's Artspace Ground Floor Gallery
1042 Broad Street
Bridgeport, Connecticut 06604
Five unique artists, 5 unique perspectives
Vasken Kalayjian I Liz Squillace I Adger Cowans I Yolanda Petrocelli I Daniel Lanzilotta
---
Rhythms – AMFAB: The American Fabrics Arts Building
University of Bridgeport Schefhauldt Gallery
Opening Reception January 24, 5:30-7:30 PM
On View January 22 through March 2, 2019
DESCRIPTION
An opening extravaganza for AMFAB will be held on Thursday, January 24th, 2019 and will be an evening for art lovers and the community. Please come and bring friends and family. All are welcome! Complimentary refreshments will be served for your enjoyment.
Gallery hours are Tuesday through Friday from 11 a.m. to 4 p.m. and Saturday from 12 p.m. to 4 p.m. If you are interested in visiting and cannot make our hours, please call 203-240-7333 to schedule an appointment.
---
COMMUNITY EVENTS
---
A special Martin Luther King Jr Day performance created by the young people of Bridgeport, CT. 
Monday, January 21, 2019
Sponsored by ConnectUs
---
 LIVE CONCERTS & FILM
---
Doors Tribute- Riders on the Storm
Bijou Theatre
Saturday, January 12, 2019
Doors: 7:00 pm / Show: 8:00 pm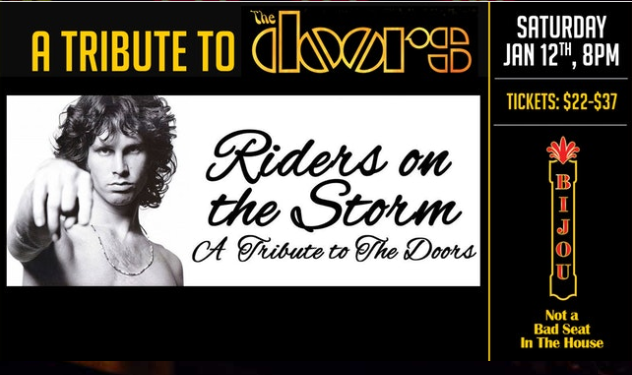 DESCRIPTION
Riders On The Storm have performed thousands of concerts, in dozens of countries, to countless numbers of The Doors' Fans World Wide! From the eerie organ tones to the primal jazz drumming to the powerful, other-worldly guitar, the music is brought to life. The "Brass and Leather" voice of Jim Morrison is alive and well. On stage, Riders On The Storm create a séance-like mood. A mood of resurrection, of eroticism, obsession, ritual, horror and of Celebration!
---
WPKN Music on Film Presents:
Beside Bowie – The Mick Ronson Story 
Thursday, January 17, 2019
Doors: 6:00 pm / Show: 7:00 pm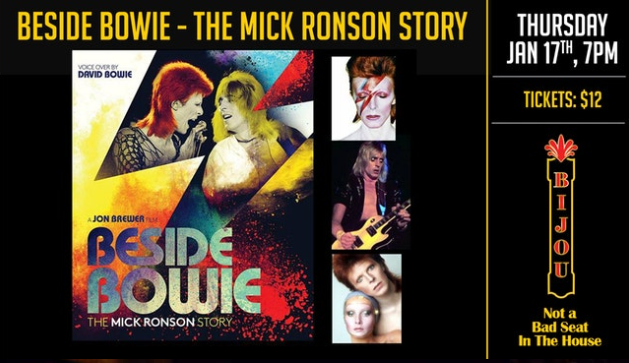 DESCRIPTION
The story of Mick Ronson, the guitar great who helped to create the sound of David Bowie's hugely influential glam rock years.
Beside Bowie provides insight into the life and career-long associations of Mick Ronson, who played most famously with with David Bowie (with whom Ronson played guitar on The Man Who Sold The World, Hunky Dory, The Rise Fall of Ziggy Stardust and The Spiders From Mars, and Aladdin Sane), as well as other greats including Bob Dylan, Ian Hunter (Mott The Hoople), Lulu and Lou Reed, amongst a wealth of others.
Working closely with members of Ronson's family, Jon Brewer continues his tradition of intimate access and authenticity in chronicling the life and works of this man, a cornerstone of Rock.
http://bijoutheatrect.ticketfly.com/event/1811213-film-beside-bowie-mick-bridgeport/
---
Simon and Garfunkel* by Scarborough Fair
January 19, 2019
Downtown Cabaret Theatre
Jeb Guthrie and Jock Guthrie, The GUTHRIE BROTHERS, knew the first time they played a Simon & Garfunkel song that they had a natural and almost spiritual connection to it. "Our voices seemed to blend effortlessly into that S & G signature sound, and the overwhelming audience reaction to our first tribute performance confirmed our feelings," Jock says. "Since that first performance, we've worked to perfect our tribute to these two amazing artists."
---
A Night with Natalie Redd 
Saturday, January 19, 2019
Doors: 7:15 pm / Show: 8:00 pm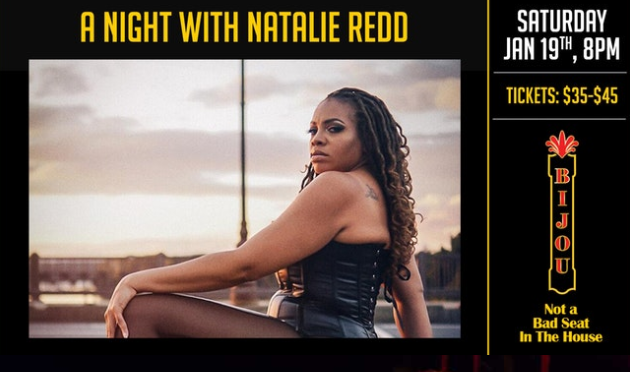 DESCRIPTION
A Sassy Spirited Neo-Soul / Jazz Singer who is going to ignite the atmosphere at The Bijou! Backed by the Wayne Patrick Band.
Hosted by JAZZ ON ICE Radio Personality, Doc Hardy
---
Pocket Full of Soul 
Saturday, January 26, 2019
Doors: 7:00 pm / Show: 8:00 pm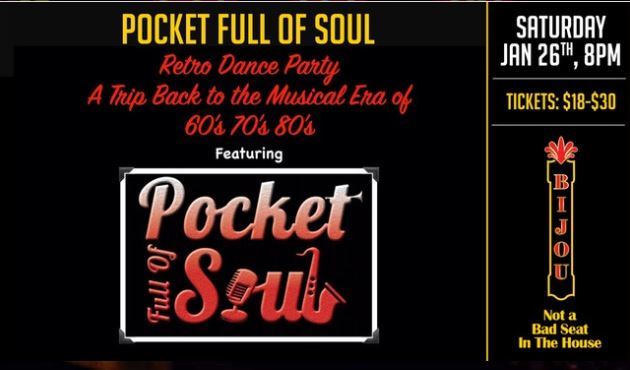 DESCRIPTION
Pocket Full of Soul is a horn driven band built on a 70's musical influence. We play music by such great bands as Tower of Power, James Brown, Earth, Wind & Fire, Average White Band, Kool & the Gang, KC & the Sunshine Band, Blues Bros., Sam & Dave, Santana, Chicago, Blood, Sweat & Tears, Rick James, Barry White,Sly & The family Stone and so many more!
---
 PERFORMING ARTS AND THEATRE
---
Rumpelstiltskin – Children's Theatre
January 12 – February 10
Downtown Cabaret Theatre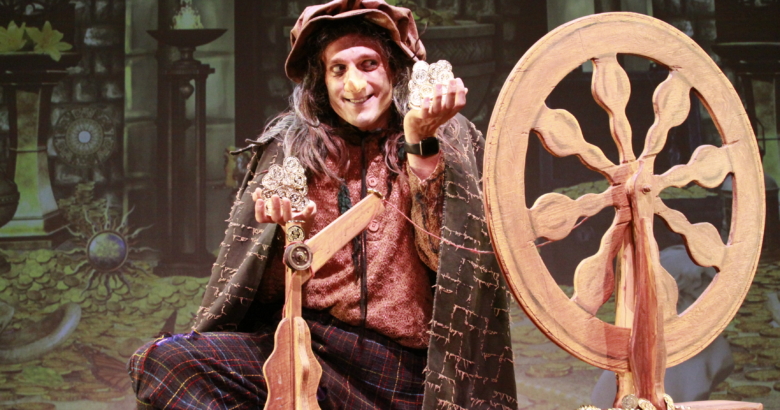 DESCRIPTION
What's in a name? An awful lot in this classic tale of peculiar magic troll and a special young girl willing to give anything to spin straw into gold and become a Princess. But when the cost is too high, it is up to the quick-thinking and determination of the Princess to play the ultimate trick on the ultimate trickster.
---
Flash Pointe Dance Presents: Fire and Ice Benefit  
Sunday, January 27, 2019
Doors open at 3:00PM, 4:00PM
The Klein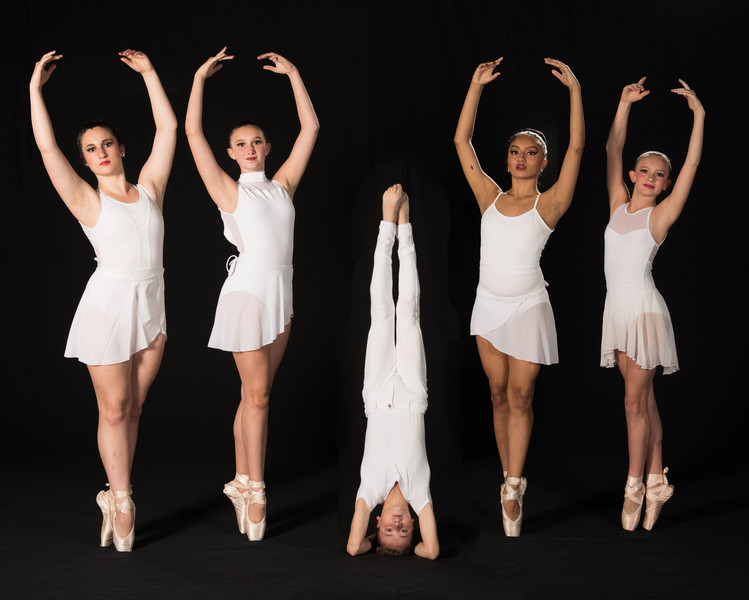 DESCRIPTION
This is our sixth year of this successful fundraiser!
Each year our Director, Victoria Carey, choses two charity/organizations to honor as beneficiaries. She feels a tremendous responsibility to teach our dancers the importance of giving back to our community, locally and globally. Through dance, we raise awareness in a beautiful family setting. The raffle/silent auction will have some amazing prizes with proceeds benefiting WoofGang & Co and The Hole in the Wall Gang.
---
---