MARCH UPCOMING EVENTS
---
VISUAL ART – NEW EXHIBITS
---
History of Woman Art Show
Opening Reception: March 8th, 6 p.m. – 8 p.m.
The Klein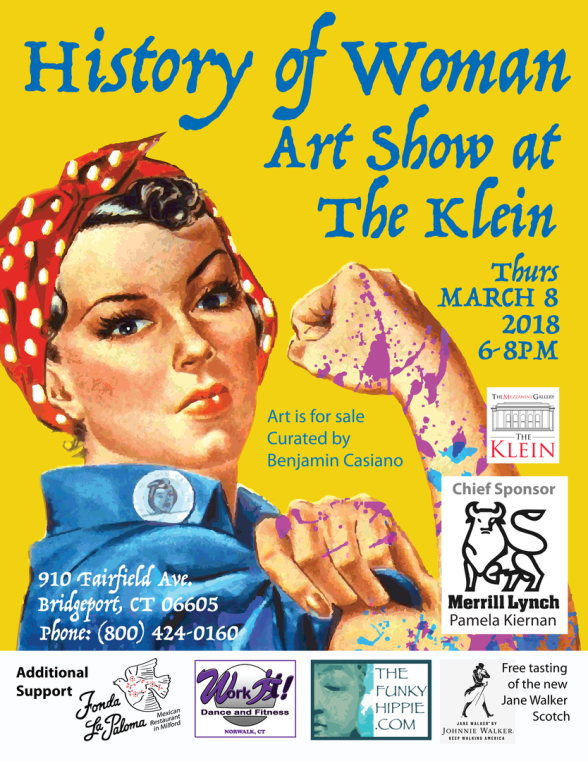 DESCRIPTION
Works by several female artists honoring women throughout history. Art is for sale. Curated by artist Ben Casiano. Admission is free.
---
March Open Studios
Saturday, March 10 from 2-5 pm
Nest Arts Factory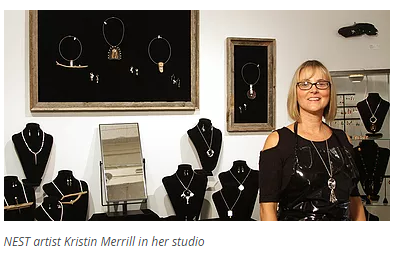 DESCRIPTION
Visit the artists of the NEST and see what we've been working on all winter. There are lots of new and exciting artworks to see – in the studios, the gallery, and all of the hallways!
---
NEST Associate Member Exhibit
Opening Reception: Saturday, March 10 from 2-5 pm
On View: March 10 – April 7, 2018
Nest Arts Factory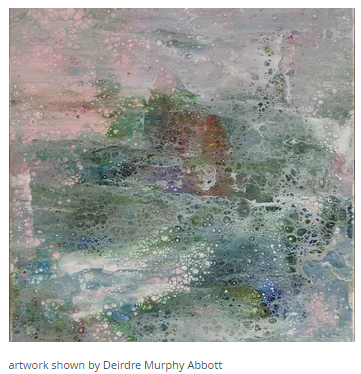 DESCRIPTION
​The NEST Associate Members are exhibiting fresh new work in a wide variety of media, including oil, acrylic, and watercolor painting, mixed media, fiber, and ceramics.
---
Cinque Terre by Herm Freeman
Opening Reception: Saturday, March 17 from 2-4 pm
On View for the month of March
Framemakers Picture Framing & Art Gallery
3004 Fairfield Ave. Black Rock section of BPT.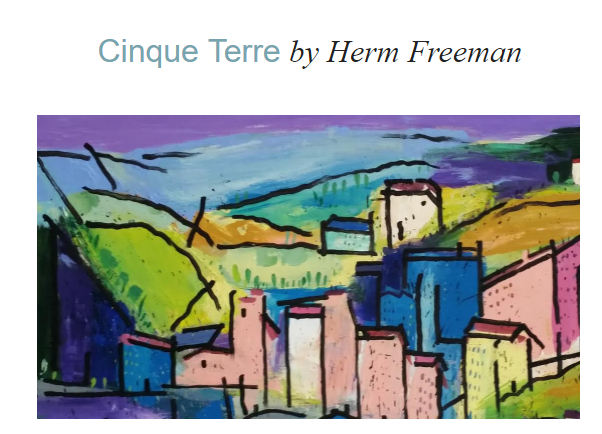 ---
10 Women, 10 Years Art Exhibit
Opening Reception
Thursday, March 22 at 5:30 PM – 8:30 PM
City Lights Gallery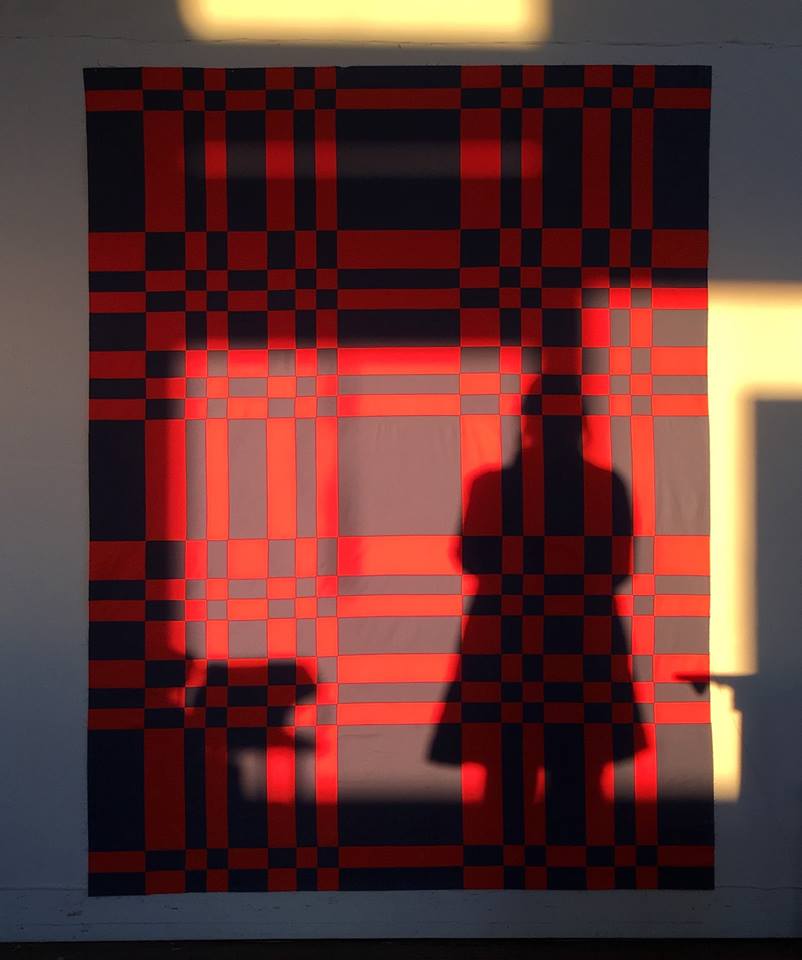 DESCRIPTION
2018 marks the 10th year of the Bridgeport Art Trail. City Lights recognizes 10 women artists and women run organizations, whose commitment, time and talent are integral assets that ensure the production of a successful annual city-wide arts celebration. This exhibit is the official kick-off the countdown towards the 10th annual Bridgeport Art Trail November scheduled 8-11, 2018.
Thank you to the exhibiting artists including: Alicia Cobb, Jane Davila, Robin Jopp, Crystal Heiden, Liz Helling, Marcella Kovacs, Shanna Melton, Susan Murray, Denyse Schmidt, Yolanda Vasquez-Petrocelli
Art above: Denyse Schmidt Quilts, the light in her studio in American Fabrics building casts a shadow of the artist upon one her exquisite quilts.
---
VISUAL ART – ON VIEW
---
Pattern, Power, Chaos and Quiet
On View February 22 – March 31
Housatonic Museum of Art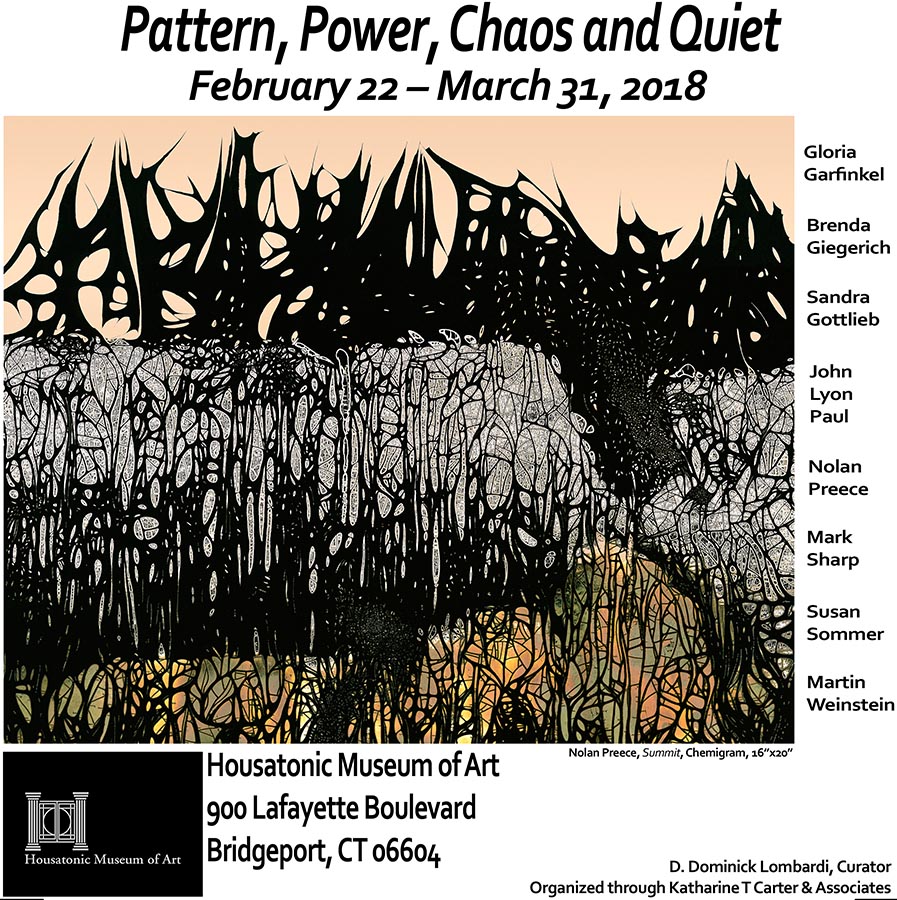 DESCRIPTION
Artist have forever been drawn to nature as a subject. Through the art of Gloria Garfinkel, Brenda Giegerich, Sandra Gottlieb, Nadene Grey, Steward Nachmias, John Lyon Paul, Susan Sommer and Eve Stuart you will see and experience nature in a variety of ways where the very essence of nature is both challenged and embraced. Curated by D. Dominick Lomardi.
---
America's Monsters, Superheroes and Villains 
Schelfhaudt Gallery
The University of Bridgeport
On View February 9th through March 18, 2018
DESCRIPTION
The University of Bridgeport's Schelfhaudt Gallery welcomes the SuperMonster市City! exhibition America's Monsters, Superheroes and Villains, a truly monstrous exhibition of vintage toys, models, posters, and more Opening February 9, 2018 and running through March 18, 2018.
The exhibit features over 130 vintage original toys, posters, advertising materials, television commercials and movie trailers in this comprehensive exhibition telling the story of six decades of America's cultural icons.  America's Monsters, Superheroes and Villains playfully illustrates how the playtime icons of American culture reflect our country's changing ideals and serve as historical documentation of our nation's emerging creativity and evolving norms and conventions.  Museum-goers will come face-to-face with vintage objects and artifacts that illuminate the changes in toy design, children's play, and social mores across 60 years.
Both children and adults love to be safely scared by werewolves, vampires, the Frankenstein Monster, and other misshapen creatures of the night and learn how to do good by superheroes and sheroes.  This stunning array of toys and advertising designs and packaging bring the monsters, heroes and antiheroes from America's Golden Era to the Fairfield area for the first time.  The exhibition features creators, designers and artists such as James Bama, Todd McFarlane, Stan Lee, Jim Steranko, and vintage toys from Mattel, Hasbro, Aurora, Marx, and others are included in the exhibition. Informative panels guide attendees through the historical context and creative advances across the decades.
Curated by SuperMonster市City! managing director Stephen Rueff, the objects are drawn from David Barnhill's privately-held, original-owner collection of over 200,000 toys and toy-related posters, film and video collected from around the world, making this one of the largest private collections of toys and toy-related memorabilia in America. For interviews and more information email Stephen Rueff at Stephen@SuperMonsterCity.com
The opening reception for America's Monsters, Superheroes and Villains will be held Friday Feb. 9th from 5:30 to 7:30 p.m. Attendees are encouraged to come in costume, especially on Opening Night!
The exhibition runs from Feb. 9th through March 18, 2018 at the Schelfhaudt Gallery, located at University of Bridgeport, Arnold Bernhard Center 84 Iranistan Avenue, Bridgeport CT. 06604
The exhibition is open and the admission is free to the general public.
---
COMMUNITY EVENTS
---
Men In Black: Celebrate the Anniversary of Contact Day
Thursday, March 15, 12:15 PM
Bridgeport Public Library and the Housatonic Museum of Art.
DESCRIPTION
Flying Saucers and the Three Men
On March 15, 1953 Bridgeport resident and UFO researcher, Albert K. Bender, along with members of the International Flying Saucer Bureau, attempted to contact beings from outer space. The public is invited to commemorate Albert Bender and the 65th Anniversary of Contact Day with a public reading of Bender's "Calling Occupants of Interplanetary Craft" proclamation.
This brief ceremony will take place at 12:15 p.m. on Thursday, March 15, 2018 at the former site of Albert Bender's home near the corner of Broad Street and N. Frontage Road, across the street from the Housatonic Community College bookstore, in downtown Bridgeport, CT.
Michael Bielawa, author of Wicked Bridgeport, will lead the reading. Bielawa has written about the Men In Black for the Connecticut Post and most recently for the Bridgeport Public Library's History Center. A special performance by Housatonic Community College Professor Robert Nelson will feature "Calling Occupants" which was originally released by the Canadian progressive rock band, Klaatu. Citizens are encouraged to wear their best Men In Black attire on March 15, 2018.
In case of inclement weather, the public reading will be held in the
Events Center in Beacon Hall on the second floor.
For information or directions please contact Michael Bielawa at the Bridgeport Public Library 203 576-7400 X.407. Bridgeport's Men In Black Week is co-sponsored by the Bridgeport Public Library and the Housatonic Museum of Art.
One of the earliest, and most infamous, of Earth's, reported "Men In Black" incidents occurred in bustling downtown Bridgeport. According to ufologists Men In Black, popularly identified as MIB, are ultra-secret agents associated with the FBI, CIA, or a covert federal department which seek out and thwart those individuals probing too close to the truth behind UFOs. Some ufologists postulate that the MIB are actually not of this Earth.
---
The Bridgeport Flea Market
Saturday, March 17, 2-5 PM
Blends Gallery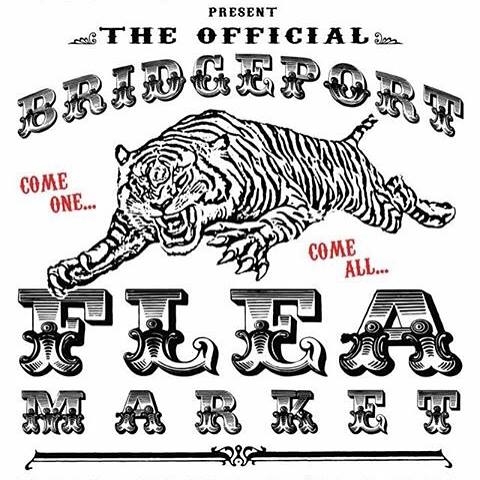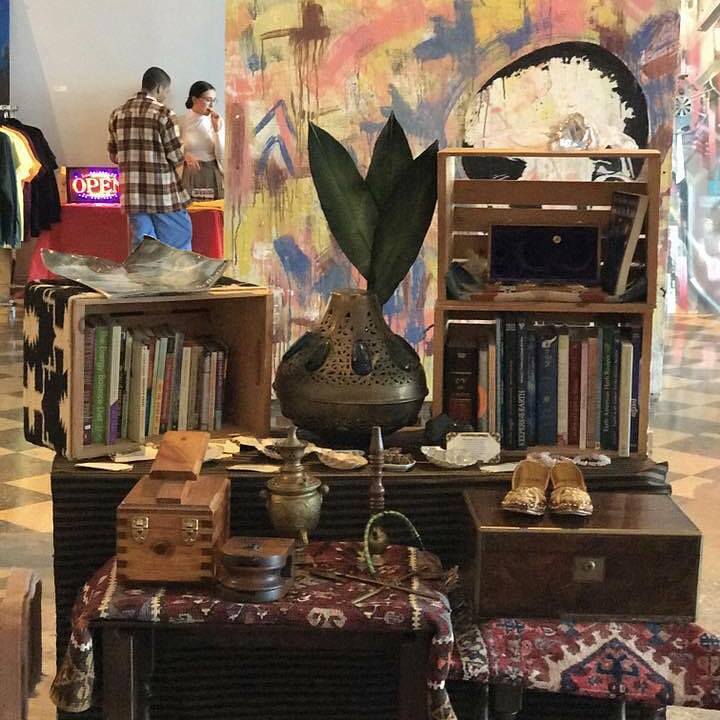 DESCRIPTION
YOU, ME & FLEA!!!!
Located at Blends Gallery, 1163 Main Street, Downtown Bridgeport!
Cool, Quirky, Colorful, Dope, Vintage, Refurb'd, Handmade, all here!!!!
Interested vendors email bpt.flea@gmail.com, spaces are $25.  
---
Call for Participants: Pechakucha- A Storytelling Feast!
Workshop:  March 8, 2018
Save the Date: Pechakucha show May 9th
The Barnum Museum
DESCRIPTION
A new social phenomenon is about to invade Bridgeport after taking 1000 cities around the world by storm.
The name of this event sounds exotic and hip because it is.  It's PechaKucha and it technically translates to "Chit-Chat", but that's somewhat misleading.   It's a group of people each presenting for six minutes and forty seconds with 20 compelling photos or visuals shown 20 seconds each to make it succinct, inspiring, fun and/or funky.  It is a tasty storytelling feast!
This is a call to all creative types to share authentic, possibly unexpected personal stories for the fun of it to spark new ideas and collaborations with snacks and beverage of your choice (the first event will be BYOB). Presenting a PechaKucha entitles you to have your slides and voice posted on an internationally viewed website and the opportunity to create exciting new connections between people in the real and digital audiences.
WE'RE LOOKING FOR Artists, Writers, Dancers, Musicians, History Buffs, Cooks, Librarians, Barbers, Unicyclists, Botanists, Body Builders, Foodies, Teachers, Tattoo Artists (pretty much anyone with a passion about something) to share personal stories in an inaugural Bridgeport PECHAKUCHA. The first Pechakucha will be at the Barnum Museum, hence the theme, a quote from P.T. himself, "The noblest art is that of making others happy!"
To help potential speakers with the process of understanding what a Pechakucha is and how to create the slides and presentation there will be two workshops at the Barnum Museum, one on Thursday, March 8th at 5:30 and another on Sunday, April 8th at 3:00.  You can attend in person or watch on Facebook Live on the Bridgeport Pechakucha Facebook page: http://bit.ly/FB-Pechakucha-Bridgeport . If you have any questions email PKBridgeport@gmail.com or call John Swing at the Barnum Museum (203) 331-1104 (X100).
---
Call for Performers: Make Music Bridgeport
Registration opens March 15, 2018
Save the Date: June 21st, 2018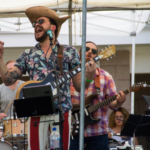 DESCRIPTION
The CT Office on Culture has invited the city of Bridgeport to join the international Make Music Day by participating in CT's first statewide Make Music Day celebration on June 21. An eclectic mix of free-opportunities to make and enjoy music are in formulation, including lunch-time music in public spaces like the Broad St steps, an open-mic evening at McLevy Green and live performances and interviews broadcasted from WPKN radio, 89.5 fm.
Community partners organizing the Make Music Bridgeport are City Lights/Bridgeport Art Trail, the Downtown Special Services District, WPKN radio 89.5 fm.
Bridgeport is the home of a growing community of musicians and recording studios producing Reggae, Rap, Blues, Baroque, Bluegrass and more. Homegrown music events include PorchFest, the Black Rock Famer's Market Hootenanny and Downtown Thursdays. Interested musicians please email clgallerybpt@gmail.com.
Mark your calendar for June 21. Check back to  http://www.makemusicday.org/bridgeport/ as we grow our list of programs and performers which presently consists jazz, bluegrass and Afro-Caribbean drumming.
The Make Music Day celebration started in France 35 years ago and is growing into a popular global event. Learn More Here:   http://www.makemusicday.org/
---
FILM
---
WPKN Music on Film Series – Double Feature
Sir Doug and the Genuine Texas Cosmic Groove
Gram Parsons – Fallen Angel
Thursday, March 15, 2018
Doors: 6:00 pm / Show: 7:00 pm
DESCRIPTION
SIR DOUG AND THE GENUINE TEXAS COSMIC GROOVE
This documentary tells the story of Doug Sahm, the wild man musicians' musician and unsung hero of Texas music. A country music child prodigy and teenage rhythm & blues dynamo who caused a riot at his San Antonio high school, Sahm emerged as an international rock star leading the Sir Douglas Quintet. He landed in San Francisco just in time for the Summer of Love in 1967. He returned to Texas as the cowboy hippie rocker who built a burgeoning music scene in Austin before forming the Tex-Mex super group The Texas Tornados. A kinetic, quirky character with a solid sense of place as well as an innate wanderlust, Doug Sahm's story is the story of Texas music.
GRAM PARSONS – FALLEN ANGEL
Gandulf Hennig directs GRAM PARSONS: Fallen Angel this documentary about country-rock musician Gram Parsons, as told through heavy use of archival footage as well as the still photographs provided by Parsons' friends and family. Parsons was an influential musician as a member of the Flying Burrito Brothers as well as The Byrds. His difficulties in dealing with his wealthy background, however, as well as issues with drugs and alcohol cloud the circumstances surrounding the singer's unusual death.
Tickets: $12.00
---
Park City Underground Cinema
Thursday, March 29th
Hosted by Park City Design & Upstairs 118
118 Congress St, Bridgeport, CT 06604
DESCRIPTION
Celebrate Bad Thursday with a short film festival at Upstairs 118!
$15 entrance fee gets you access to the lounge, screening room, and game room.
Come for the films, stay for the awesome!
---
PERFORMING ARTS & THEATRE
---
Goldilocks: Children's Theatre
February 24 – March 31
Downtown Cabaret Theatre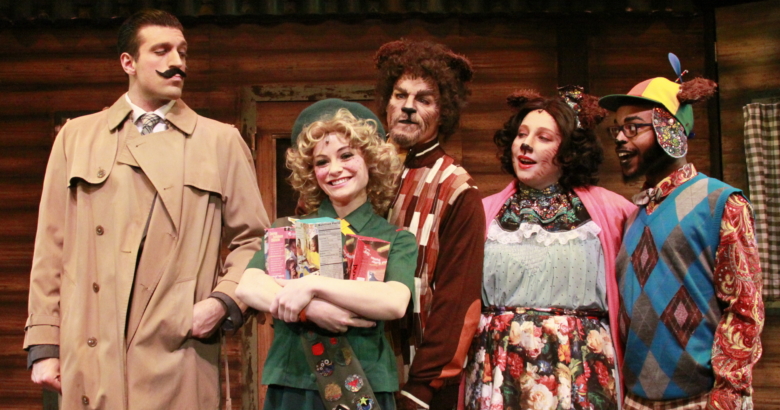 DESCRIPTION
A brand new twist on the classic tale of a mischievous little girl and her encounter with the bear family. This topsy-turvy new adaptation is full of fun and adventure that is not too big, not too small, but just right.
Our Children's Theatre shows approximately run 75-80 minutes with a 10-minute intermission.
Director/ Choreographer: Christy McIntosh-Newsom
TICKETS: $19-$23
SEASON TICKETS AVAILABLE: Save up to $40!
---
Jesus Christ Superstar
March 16 – April 08
Downtown Cabaret Theatre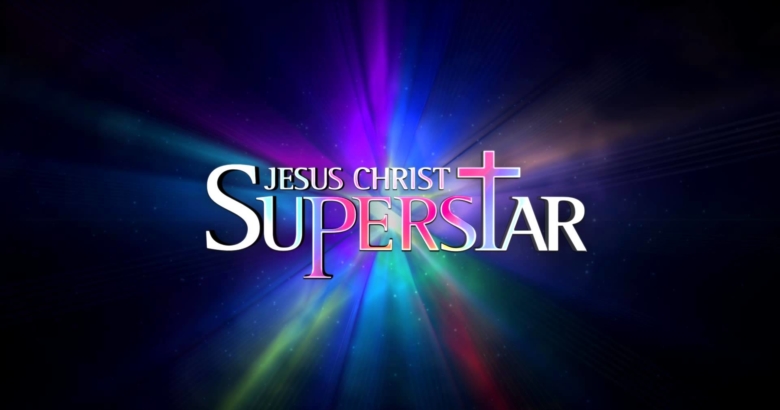 DESCRIPTION
Andrew Lloyd Webber's 1970 rock opera follows Christ's final days, dramatized with emotional intensity, thought-provoking edge and explosive theatricality. Jesus Christ's meteor-like rise provides a parallel to contemporary celebrity worship, and as his radical teachings are evermore embraced, Judas increasingly questions the enlightened motives of this new prophet, resulting in betrayal. Propelled by a stirring score, by turns driving and majestic, satirical and tender, this rock opera illuminates the transcendent power of the human spirit.
Director & Choreographer: Lance Gray
Musical Director: Eli Newsom
TICKETS: $28-$33
SEASON TICKETS AVAILABLE: Save up to $55!
---
Welcome to the 80's
Spring 2018 Fundraiser
The Klein
Thursday, March 22, 2018
DESCRIPTION
Want to support our arts education program? Enjoy a fun evening at the pre-show wine reception in the Mezzanine starting at 5:30PM. Come for the apps, stay for the show!
DONATIONS ACCEPTED AT THE DOOR
TICKETS: (800) 424-0160
PARKING: $5
---
The Bijou Theatre Presents
The Last Waltz Live
Saturday, March 31, 2018
The Bijou Theatre
DESCRIPTION
The Rev Tor Band brings you a live performance of The Band's classic 1978 concert film, "The Last Waltz". The show features renditions of all the hits by The Band featured in the film, including "The Weight", "Up On Cripple Creek", and "The Night They Drove Old Dixie Down" as well as songs by Bob Dylan, Neil Young, Eric Clapton and many more. Musicians from the local music scene perform the songs of the film's original special guests, making each show a unique all-star experience at every venue it is performed.
Doors: 7:00 pm / Show: 8:00 pm
Tickets: $28.00 – $43.00
---
CALLS FOR ART
---
\