The city is heating up this June with artist talks, live music, community programs and more! Plus, mark you summer calendar for special events: Make Music Day June 21, Barnum Festival, Downtown Thursdays, The Bridgeport Arts Fest, Bridgeport Pride, and more!
We're happy to announce our Art-to-Go Billboard Artist of the Month June 2019
RICHARD KILLEANEY

---
CURRENT EVENTS
MAKE MUSIC DAY BRIDGEPORT – JUNE 21, 2019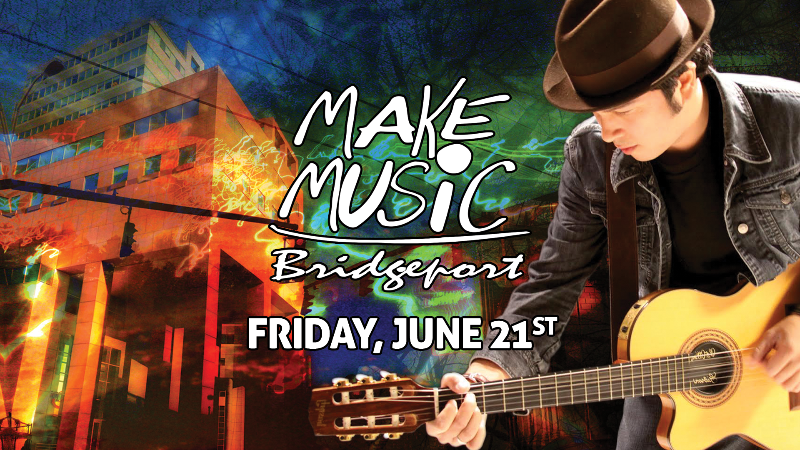 City Lights/Bridgeport Art Trail thanks the CT Office of the Arts for their ongoing support and partnership. Make Music is a free celebration of music around the world on June 21st. Launched in 1982 in France as the Fête de la Musique, it is now held on the same day in more than 1,000 cities in 120 countries. The CT Office of the Arts initiated statewide participation last year and continue to lead and support this project.
More Information
Bridgeport will be participating with a full schedule of free music in downtown Bridgeport including a lunchtime lineup and an evening concert at the Bijou Theatre, broadcast live on Wpkn Radio 89.5 fm.
---
VISUAL ART
---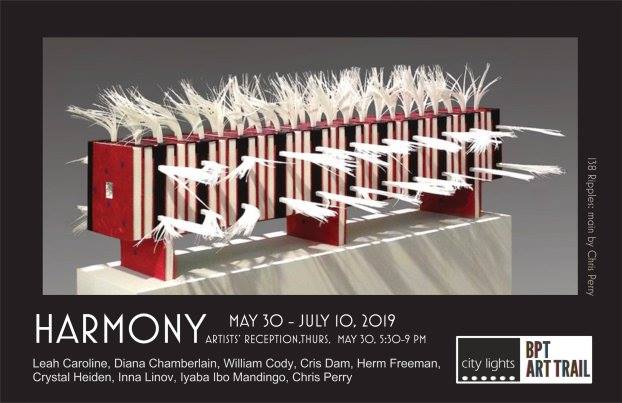 Harmony – Group Exhibit
Artists Talk – Saturday June 15, 7-9pm
City Lights Gallery
Join for a Saturday Artist Talk on the new exhibit "Harmony".
Get an in depth perspective from the artists, listen, learn discuss with fellow attendees.
This exhibit explores the principle of Harmony presented by artists who work in diverse materials, featuring: Leah Caroline, Diana Chamberlain, William Cody, Cris Dam, Herm Freeman, Crystal Heiden, Inna Linov, Iyaba Ibo Mandingo, Chris Perry, co-curated by Jane Davila and Suzanne Kachmar.
Harmony: Rhythm, repetition, proximity; combining similar and related forms, motifs, objects and visual elements.
The viewer is invited to find the simple elements that have been composed into complex compositions. Also notice how the artists have found unconventional ways to work with these diverse materials.
The intention of the exhibit is to encourage attendees appreciate the delicate beauty and complexity of the harmony and to consider the potential of mundane objects and simple elements, realizing how the creative mind can repurpose and re-invent.
---
CALL FOR ART: SAMESEX 2019 – EXTENDED TO JUNE 9TH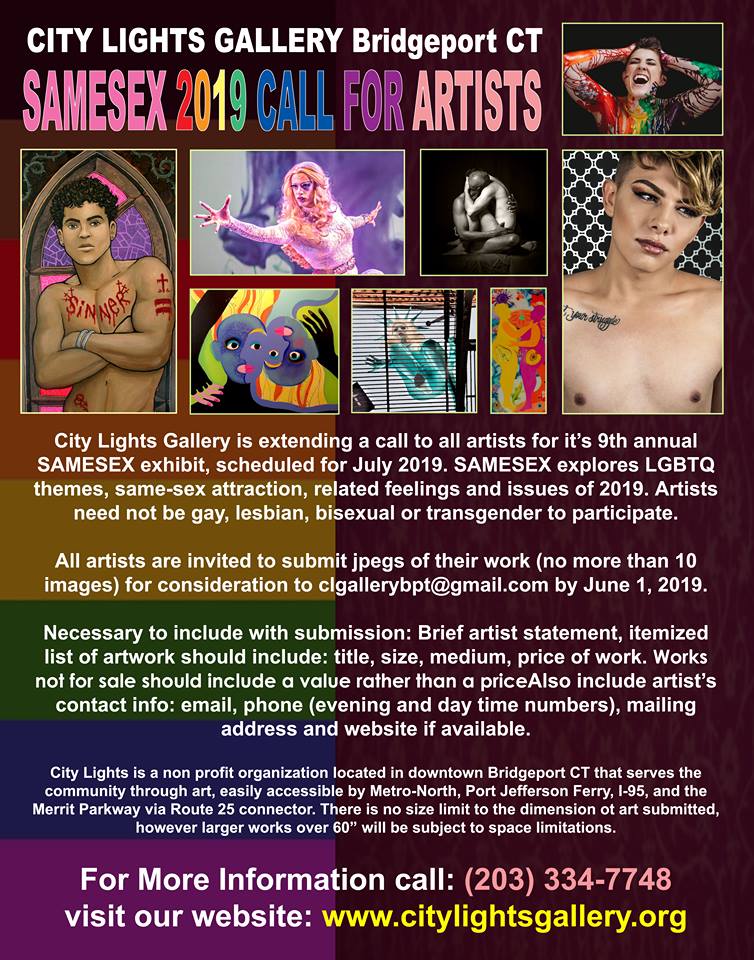 ---
COMMUNITY EVENTS
---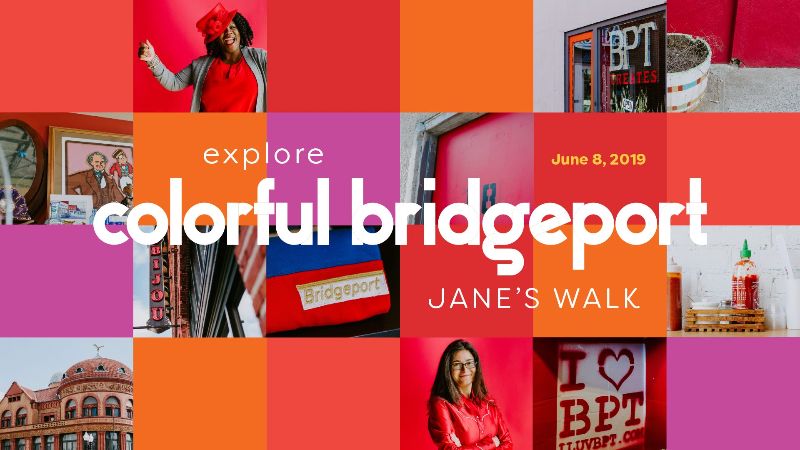 Jane's Walk: Explore Colorful Bridgeport
Saturday, June 8, 2019 at 9:30 AM – 4 PM
BPT Creates / Magnacon 7
1001 Main St Ste 14, Bridgeport, Connecticut 06604
Join us on Saturday, June 8th, for Jane's Walk: Exploring Colorful Bridgeport. On the walk or bike ride, you will explore the city, connect with your neighbors, and contribute to thoughtful conversations about creative, community-driven city building. Event details are here. Sign up today!
---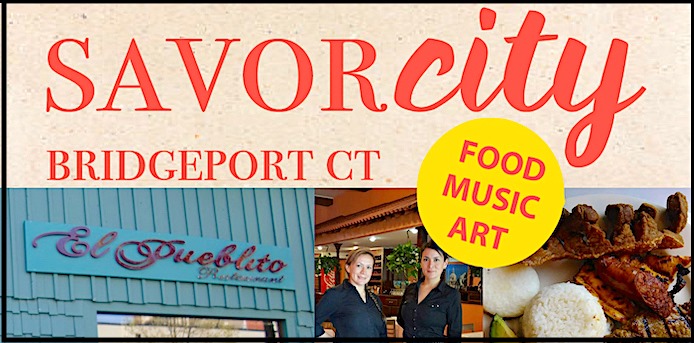 SavorCity Bridgeport: El Pueblito
Saturday, June 8, 2019
12:15 PM – 2:00 PM
El Pueblito Restaurant
121 Wall Street
Bridgeport, CT 06604
We invite you to join us at SavorCity, a monthly tour of Bridgeport restaurants, food, art and music, showcasing the cultural delights and hidden gems of Connecticut's most diverse city.

Our seventh visit is to El Pueblito at 121 Wall Street., Bridgeport, in Downtown Bridgeport. This edition of SavorCity is being held in conjunction with Jane's Walk Bridgeport, a production of Bridgeport Downtown Special Services District. Our artist for El Pueblito is Julia Rose and our musicians are Edwin Rivera and Band.

---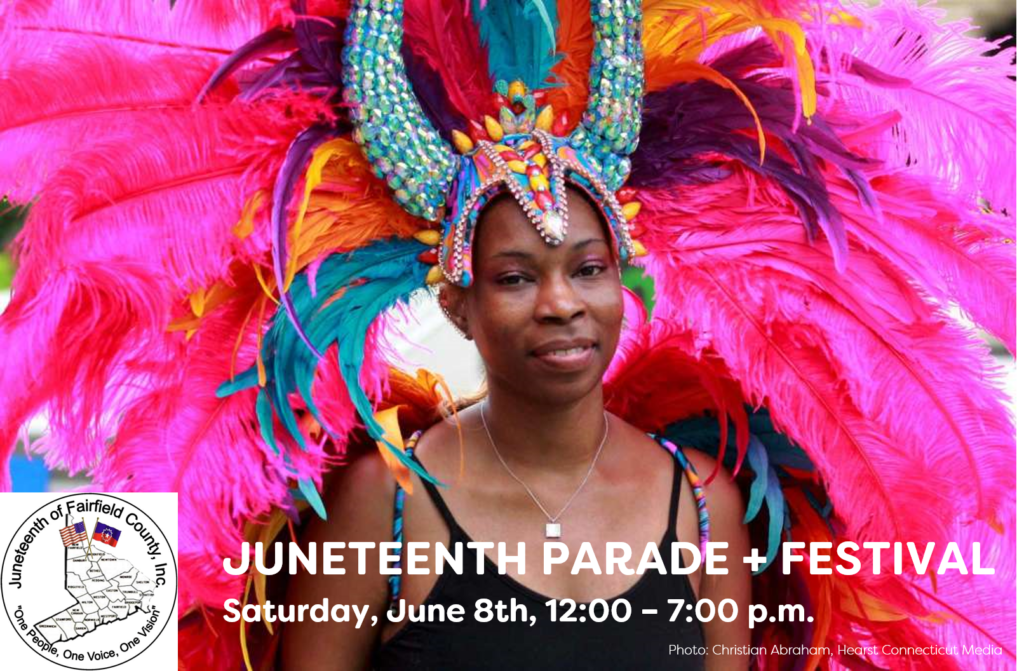 Juneteenth Parade & Festival
Saturday, June 8, 12-7 PM
McLevy Green
Join Grand Marshall Walter Luckett, dignitaries, celebrities, marching bands, and more in the Juneteenth African-American / Caribbean Parade around the Downtown parade route! Line up is at 11:00 a.m.
---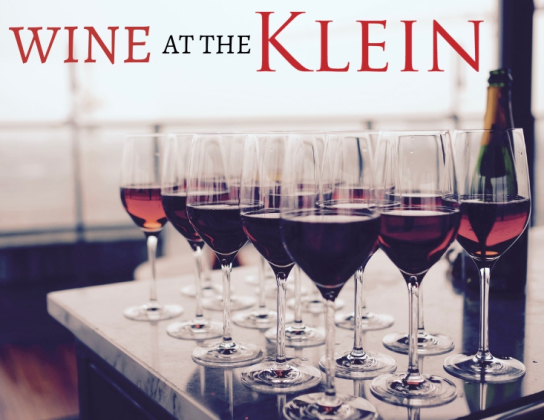 Third Annual – Wine at The Klein
Thursday, June 20, 2019
6:30PM – 9:00PM
The Klein
An Evening of Cabaret, Cabernet & Spirits!
Taste 50+ wines on our stage!
Featuring wines and spirits from Kindred Spirits & Wine Shop. Plus, the talented Maureen Hamill & David Harris perform the great show tunes of our era! Kindred Spirits wine experts will discuss the sample wines between songs. And not to mention there will be delicious hors d'oeuvres – need we say more??
Proceeds benefit future programs at The Klein & Klein Theatre Arts! Organized by Kindred Spirits & Wine Shops with stores in Fairfield, Westport, Monroe, & Shelton.
---
SAMESEX Art Exhibit and Bridgeport Pride Celebration
Thursday, July 18, 2019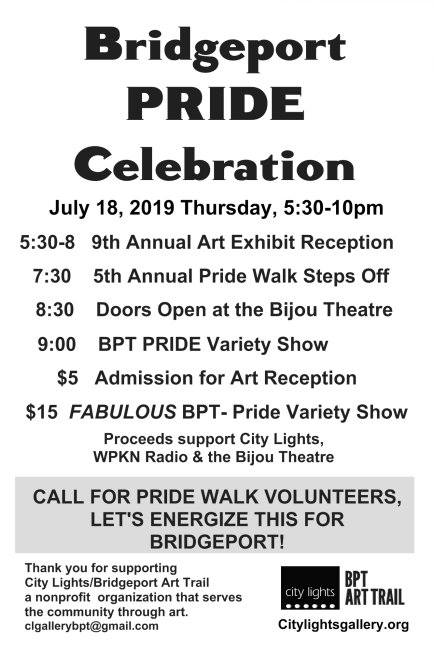 ---
LIVE MUSIC AND PERFORMING ARTS
---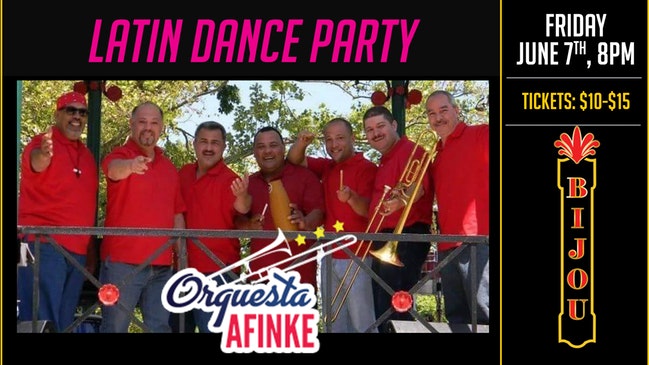 Latin Dance Party – Orquesta Afinke
Friday, June 7, 2019
Doors: 7:00 pm / Show: 8:00 pm
Bijou Theatre
Our sound will have everyone on their feet dancing in seconds!
ORQUESTA AFINKE is a latin musical group that features a dynamic percussion, a swinging rhythm section and a harmonious brass section. Playing the best of salsa (salsa dura), merengue, cumbia, bolero, plena, latin jazz, and more!
---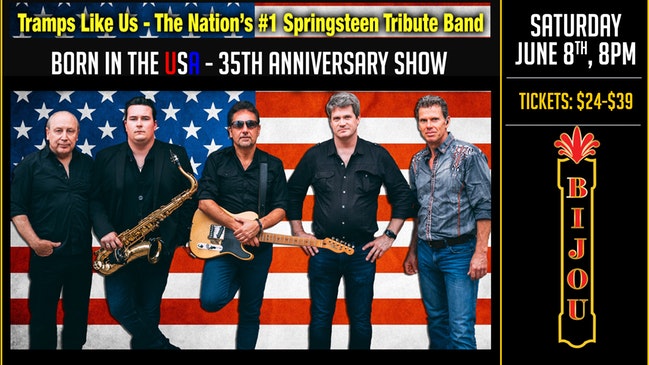 Bruce Springsteen Tribute – Tramps Like Us
Saturday, June 8, 2019
Doors: 7:00 pm / Show: 8:00 pm
Bijou Theatre
Celebrating the 35th anniversary of BORN IN THE USA, TLU will perform the entire album PLUS audience requests!
Tramps Like Us brings more than 25 years of road-tested musicianship that have won this band the hard-earned distinction of the planet's most revered Bruce Springsteen Tribute band. Given high praise by dozens of publications, radio stations, music industry personal, and the ONLY tribute band to be endorsed by members of "The Springsteen Camp"

MORE INFORMATION
---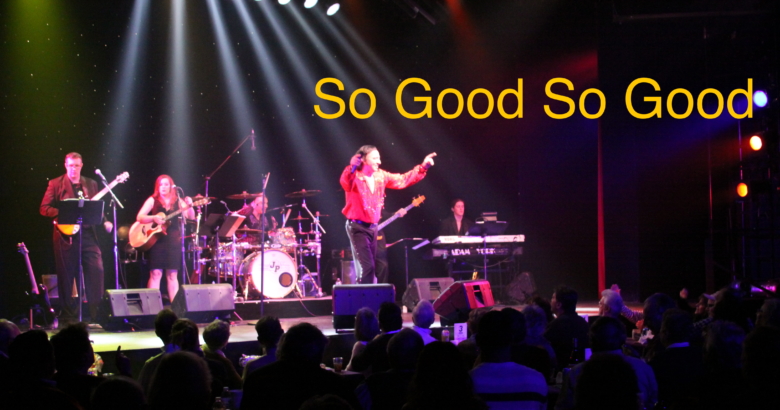 Neil Diamond* by Tom Sadge
Downtown Cabaret Theatre
June 15, 5pm & 8pm
Tom Sadge returns to the Cabaret Stage, the professional impersonator has been a favorite of Neil Diamond fans with his "as real as it gets" stage presence; a high moment for the artist's career was during a performance back in 2002 where Diamond himself pointed out to the crowd that Sadge "sounded just like him." Sadge even has his own fan base, the "Diamondheads."

MORE INFORMATION
---
CAN'T MISS SUMMER 2019!
---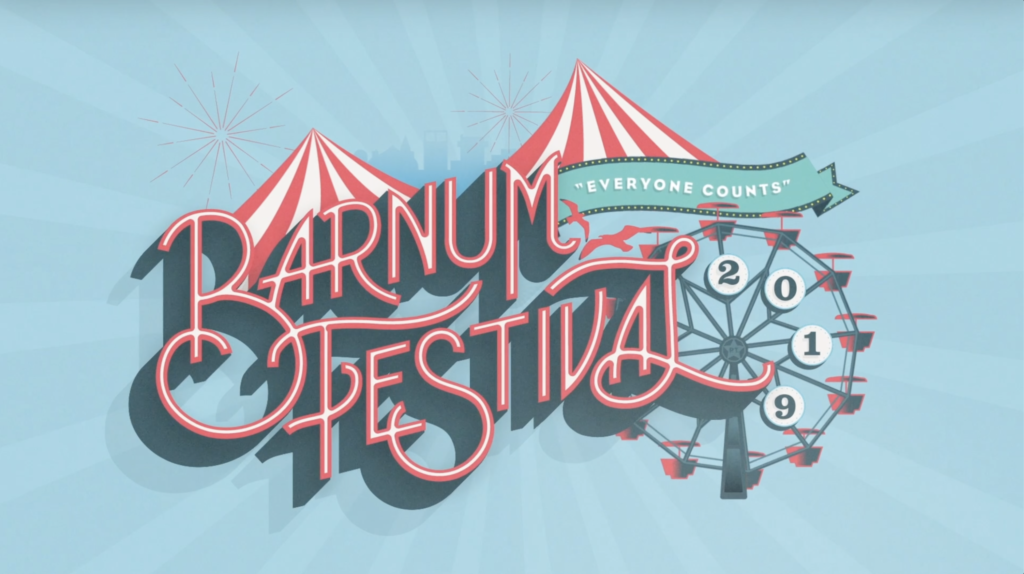 The annual Barnum Festival is a seasonal celebration of the City of Bridgeport and its surrounding towns, including Monroe, Trumbull, Easton, Shelton, Stratford, and Fairfield. Dating back to 1948, the festival originated to help support local businesses and honor P.T. Barnum—a world-renowned showman and city leader. The Barnum Festival events span from late spring to early summer each year in an effort to build community spirit, foster philanthropy, and celebrate the many diverse cultures represented by residents. The festival culminates in a weekend-long Barnum Palooza that hosts parades, concerts, fireworks, and other family-friendly festivities.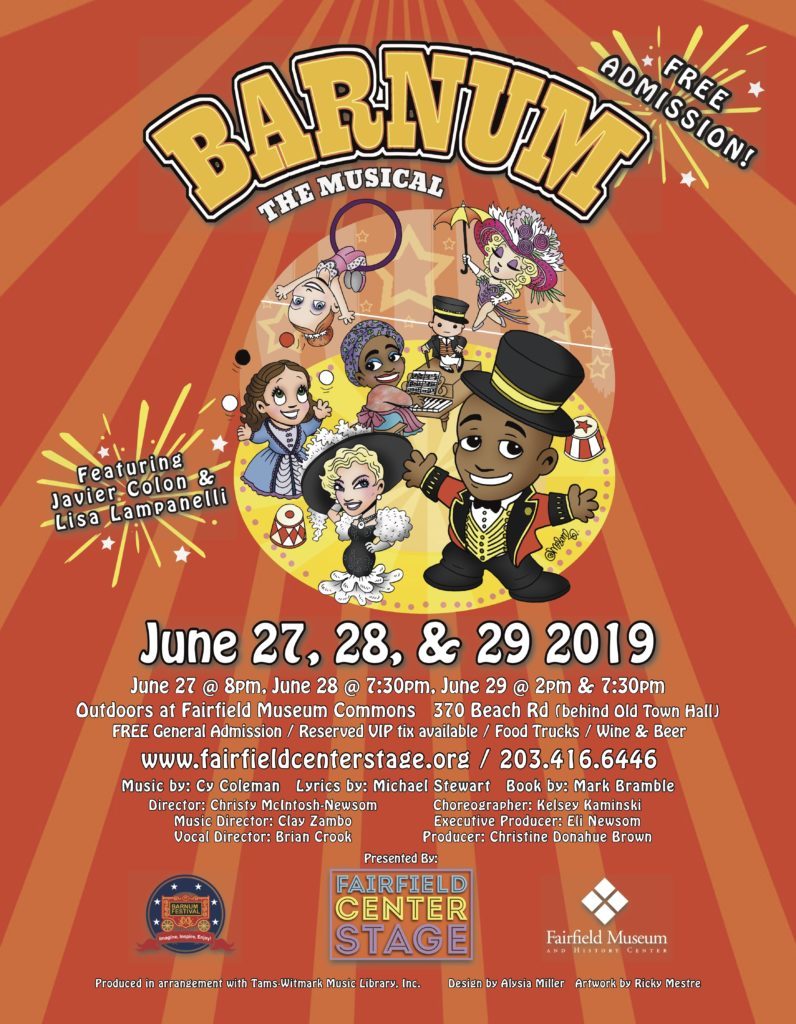 ---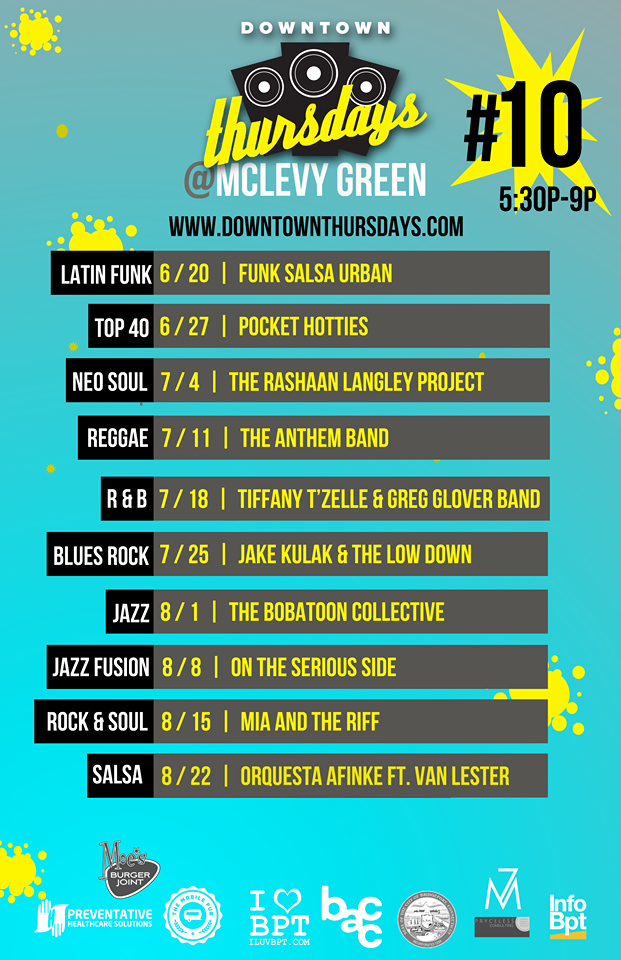 ---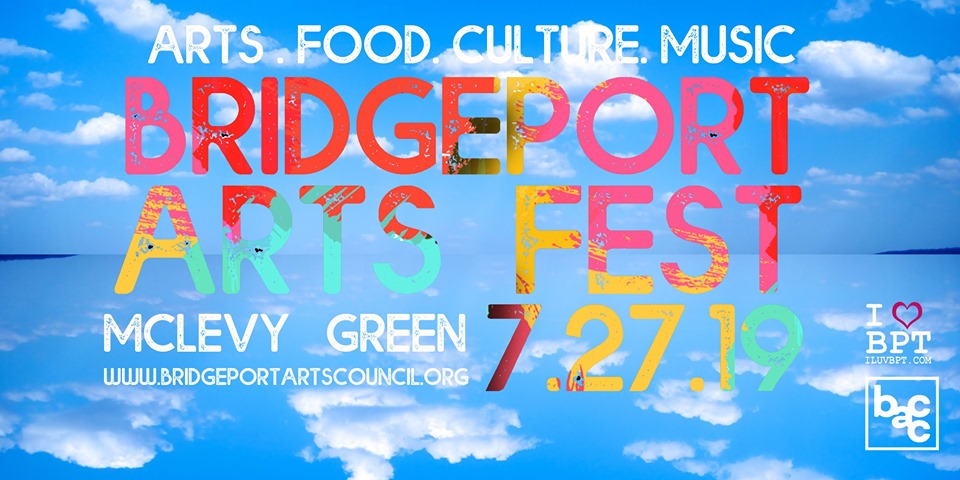 The Bridgeport Arts Festival
Arts. Food. Culture. Music
Saturday July 27th 2019
Downtown Bridgeport @ McLevy Green
Stay tuned for further updates on vendors, performers, sponsorship and more. More Information: bptartscouncil@gmail.com
---