JANUARY UPCOMING EVENTS
---
COMMUNITY PROGRAMS/BENEFITS
---
City Council Karaoke for City Lights Gallery
Friday, January 12 at 6:30 PM – 9:30 PM
Germania Schwaben Society
416 Horace St, Bridgeport, Connecticut 06610
DESCRIPTION
City Council Karaoke featuring City of Bridgeport, CT – Government Council President Aidee Nieves and Past Council President Tom McCarthy with support from Amy Marie Vizzo-Paniccia, Jeanette Herron, Kyle Langan, Anthony R. Paoletto, Susan Brannelly Martin and others to help fund arts programming in Bridgeport through City Lights Gallery and Bridgeport Art Trail. $5 Admission – Raffle. Dinner Specials by Chef Janice and Drink Specials by Bartender John. DJ Leigh Henry
City Lights Gallery Board Members attending include: President Kelly O'Donnell, Camelia Lawrence-Phillips, Sara D. Smith and Courtney George and John Brannelly.
---
WINE AT THE KLEIN
Thursday, January 25TH, 2018
7:00PM – 9:00PM
TICKETS: $35
The Klein
910 Fairfield Ave
Bridgeport, CT 06605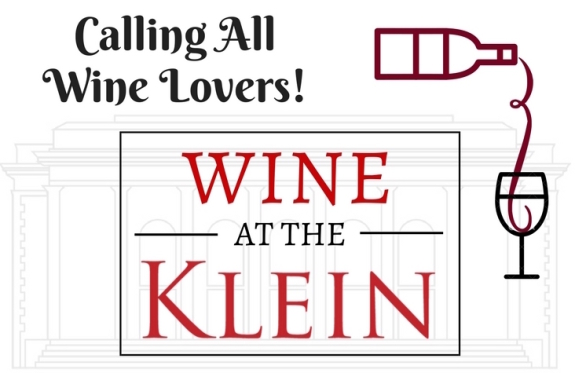 DESCRIPTION
Come sample 30+ distinctive wines from local liquor distributors!
Includes an exclusive backstage tour of The Klein & its rich history.
Proceeds benefit future programs at The Klein & Klein Theatre Arts. The Klein is a 501c3 nonprofit – $25 of your contribution is tax deductible.
Organized by Wine Emporium of Shelton, CT.
TICKETS: $35
DATE: THURSDAY, JANUARY 25, 2018
TIME: 7:00PM – 9:00PM
VENUE: THE KLEIN
ADDRESS: 910 FAIRFIELD AVE
BRIDGEPORT, CT 06605
TICKETS: (800) 424-0160
**PARKING IS FREE FOR THIS EVENT**
---
VISUAL ART
---
Art Moves at City Lights
Presenting the new pop-up location at City Lights Vintage
265 Golden Hill St. Downtown Bridgeport CT
Artist's Reception, Sip and Shop
Thursday, 1/25/18, 5:30-8 pm
Resident Artist: Will Corprew
January 15 – February 28, 2018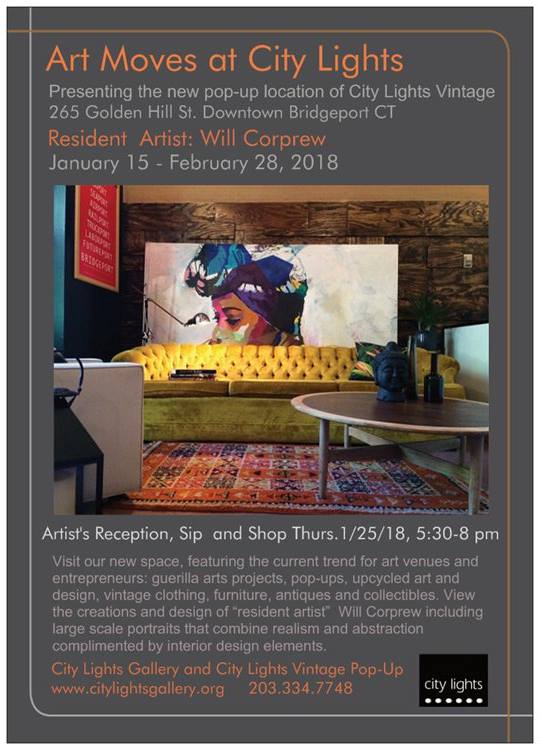 DESCRIPTION
Visit our new space, featuring the current trend for art venues and entrepreneurs: guerrilla art projects, pop-ups, up-cycled art and design, vintage clothing, furniture, antiques, and collectibles. View the creations and designs of "resident artist" Will Corprew including large scale portraits that combine realism and abstraction complimented by interior design elements.
---
"Drawn from Dreams"  
Lithographs & Prints by Irene Bednarczyk
Framemakers Picture Framing & Art Gallery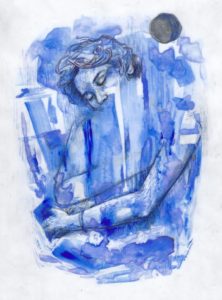 DESCRIPTION
On exhibit through January
Framemakers
Picture Framing & Art Gallery
3004 Fairfield Ave
Black Rock section of Bridgeport
---
TALKS AND LECTURES
---
Fiction vs Fact! The REAL story behind the REEL story!
Sunday, January 28th, 2:00 PM
The Barnum Museum
820 Main Street
Bridgeport, CT 06604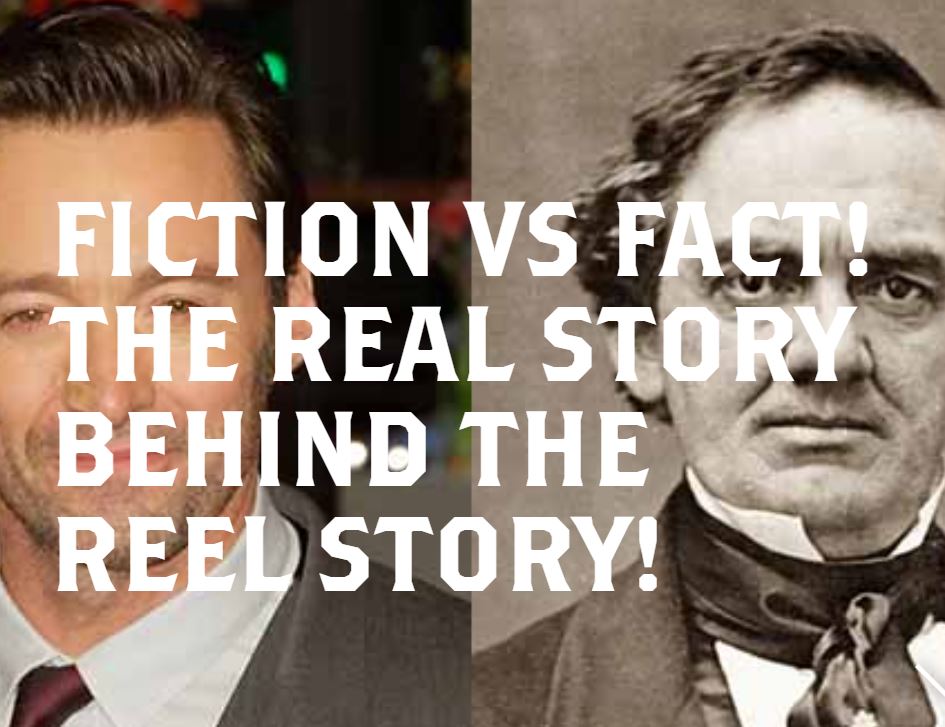 DESCRIPTION
Barnum Museum Executive Director, Kathleen Maher will host a fun-filled talk; Fiction vs Fact! The Real story behind the Reel story!
Have you seen the 20th Century film The Greatest Showman yet? If you haven't, go and enjoy! If you have already seen it, we are sure you have a lot of questions about the accuracy of P.T. Barnum's life and times. Kathy has the answers and will share numerous bits and pieces of history that will set the record straight.
All in the spirit of fun, Kathy's talk will illuminate guests with an engaging journey through many key elements of the movie. From the depiction of Barnum's childhood to his final bow with the Greatest Show On Earth, the talk will expand the screenplay and reveal even more fantastic stories of struggles and triumphs!
Come see Tom Thumb's actual Napoleon costume, Jenny Lind's piano and a gold medal presented to P.T. Barnum for his dedication to the Temperance movement…that's right…Barnum was one of the leading champions of liquor reform and legislation!
If you are curious about P.T. Barnum, excited about the movie, or just want to learn more about how the Museum was involved, come and enjoy a fun afternoon that will surely have you leaving with a new and refreshed perspective. You'll never look at Hollywood the same way! Bring your own questions! It will be fun to have your thoughts be a part of the conversation.
No Registration Required; $5.00 Suggested Donation
---
LIVE MUSIC
---
The Eagles by Desert Highway*
January 12th and January 13th
Downtown Cabaret Theatre
263 Golden Hill Street
Bridgeport, CT 06604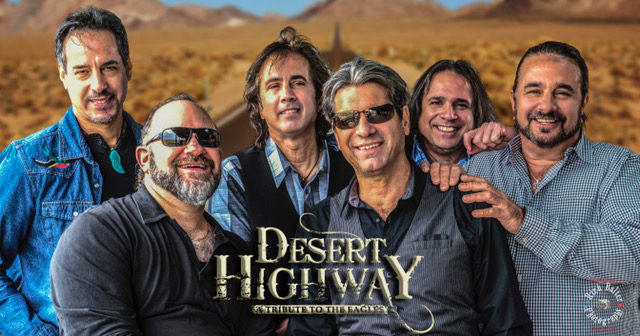 DESCRIPTION
TICKETS: $45
BECOME A MSC MEMBER  CLICK HERE
Pays for itself on the third visit! 
Since its formation, Desert Highway Band "A Tribute to the Eagles" continues to captivate & entertain major audiences. They attribute this achievement to performing a non-stop journey via numerous radio hits, top ten singles, and album favorites. Both musically and visually, they present the excitement of a live Eagles concert.
Desert Highway Band is a passionate group of six talented professionals of studio and concert tour veterans with major recording artists, who together recreate 'live' the inspired rich vocal harmonies and intricate guitar styles made famous by the legendary Eagles. From the country inspired "Take it Easy" to the soaring guitar layered rock anthem "Hotel California" to the provocative edge of destruction lyricism "life in the fast lane". Desert Highway Band -"A Tribute to the Eagles"- channels the music of this legendary band that to this day continues to resonate with long-time and new-found fans of all ages.
---
The Bijou Theatre Presents
LoVeSeXy – New England's Premier tribute to the music of PRINCE!
Sat • January 20, 2018
Doors: 7:00 pm / Show: 8:00 pm
$25.00 – $40.00
Bijou Theatre
275 Fairfield Ave
Bridgeport, CT, 06605
DESCRIPTION
LoVeSeXy is New England's Premier tribute to the music of PRINCE!
This amazing 6-piece band performs a wide range of his material from the early years including all the hits that made him a worldwide star!
LoVeSeXy will keep any audience highly entertained and dancing all night!
---
LIVE THEATER
---
TRUMPEDNOTIZED
Presented by Emerging Voices Production Company
Sunday, January 14, 2018
4:30PM
The Klein
910 Fairfield Ave
Bridgeport, CT 06605
Back by popular demand!
TRUMPEDNOTIZED is a political satire musical examining America's past and present. It's about "We the People", where we have been, but more importantly, where we are going. If you have seen the MAAFA Influence Production at the Mt. Aery Baptist Church in Bridgeport, or have never heard of the MAAFA Influence at all, you will be inspired and entertained by Rev. Ina Anderson's latest adventure!
Come out for an evening of enjoyment and entertainment, theater style; without the travel to NYC!
TICKETS: $25
DATE: SUNDAY, JANUARY 14, 2018
TIME: 4:30 PM – DOORS OPEN 1 HOUR PRIOR TO EVENT
VENUE:
THE KLEIN
910 Fairfield Ave
Bridgeport, CT 06605
TICKETS: (800) 424-0160
PARKING: $5
---
Pinocchio (Children's Theatre) 
January 13th – February 11th
Downtown Cabaret Theatre
263 Golden Hill Street
Bridgeport, CT 06604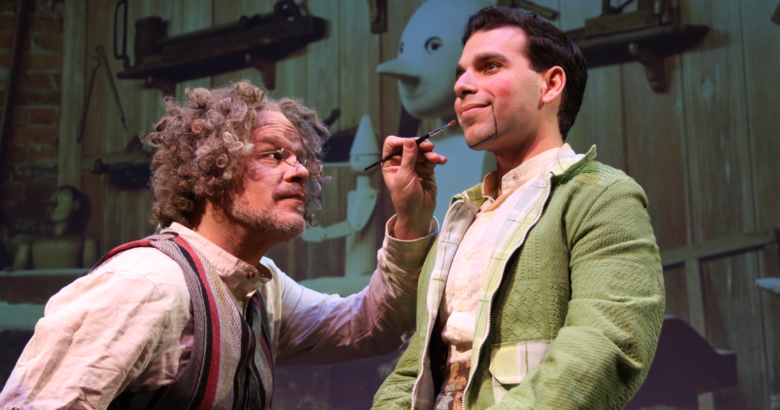 DESCRIPTION
TICKETS: $19-$23
SEASON TICKETS AVAILABLE: Save up to $40!
CLICK HERE for more info
Pinocchio tells the adventures of a little wooden boy, brought to life by a magical wish. Together, he and his sidekick, a talking cricket, learn about honesty, friendship and family while on his ultimate quest to become a real boy.
Our Children's Theatre shows approximately run 75-80 minutes with a 10-minute intermission.
Director: Lance Anthony
---
FILM
---
WPKN Music on Film Series Presents
Muscle Shoals: Documentary
Thu • January 18, 2018
Beer Tasting/Music 6:00 pm / Film: 7:00 pm
$10.00 – $12.00
Bijou Theatre
275 Fairfield Ave
Bridgeport, CT, 06605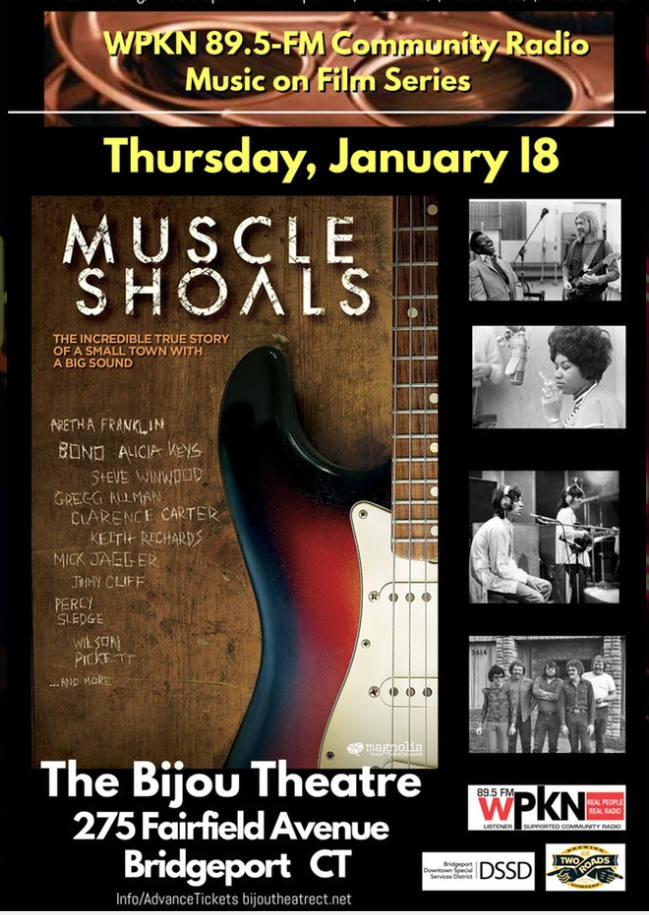 DESCRIPTION
Located on the banks of the Tennessee River, Muscle Shoals, Alabama is the unlikely breeding ground for some of the most creative and defiant music in American history.
At its heart is Rick Hall, who founded FAME Studios. Hall brought black and white musicians together — including during times when the state's governor wanted "segregation now, segregation tomorrow, segregation forever" — to create music that would last for generations while also giving birth to the unique Muscle Shoals sound, and the unheralded but crucial rhythm section, The Swampers.