FEBRUARY UPCOMING EVENTS
---
VISUAL ART
---
America's Monsters, Superheroes and Villains 
Schelfhaudt Gallery
The University of Bridgeport
Opening Reception Feb. 9th, 5:30pm-7:30pm
Attendees are encourage to come in costume during opening night.
On View February 9th through March 18, 2018
DESCRIPTION
The University of Bridgeport's Schelfhaudt Gallery welcomes the SuperMonster市City! exhibition America's Monsters, Superheroes and Villains, a truly monstrous exhibition of vintage toys, models, posters, and more Opening February 9, 2018 and running through March 18, 2018.
The exhibit features over 130 vintage original toys, posters, advertising materials, television commercials and movie trailers in this comprehensive exhibition telling the story of six decades of America's cultural icons.  America's Monsters, Superheroes and Villains playfully illustrates how the playtime icons of American culture reflect our country's changing ideals and serve as historical documentation of our nation's emerging creativity and evolving norms and conventions.  Museum-goers will come face-to-face with vintage objects and artifacts that illuminate the changes in toy design, children's play, and social mores across 60 years.
Both children and adults love to be safely scared by werewolves, vampires, the Frankenstein Monster, and other misshapen creatures of the night and learn how to do good by superheroes and sheroes.  This stunning array of toys and advertising designs and packaging bring the monsters, heroes and antiheroes from America's Golden Era to the Fairfield area for the first time.  The exhibition features creators, designers and artists such as James Bama, Todd McFarlane, Stan Lee, Jim Steranko, and vintage toys from Mattel, Hasbro, Aurora, Marx, and others are included in the exhibition. Informative panels guide attendees through the historical context and creative advances across the decades.
Curated by SuperMonster市City! managing director Stephen Rueff, the objects are drawn from David Barnhill's privately-held, original-owner collection of over 200,000 toys and toy-related posters, film and video collected from around the world, making this one of the largest private collections of toys and toy-related memorabilia in America. For interviews and more information email Stephen Rueff at Stephen@SuperMonsterCity.com
The opening reception for America's Monsters, Superheroes and Villains will be held Friday Feb. 9th from 5:30 to 7:30 p.m. Attendees are encouraged to come in costume, especially on Opening Night!
The exhibition runs from Feb. 9th through March 18, 2018 at the Schelfhaudt Gallery, located at University of Bridgeport, Arnold Bernhard Center 84 Iranistan Avenue, Bridgeport CT. 06604
The exhibition is open and the admission is free to the general public.
http://www.schelfhaudtgallery.com
---
When Caged Birds Sing
Housatonic Museum of Art
Panel Discussion: Thursday, February 8, 2018, 2:00PM – 4:00PM
The exhibition will be on view through February 10, 2018
Housatonic Museum of Art
Burt Chernow Gallery
900 Lafayette Blvd.
Bridgeport, Connecticut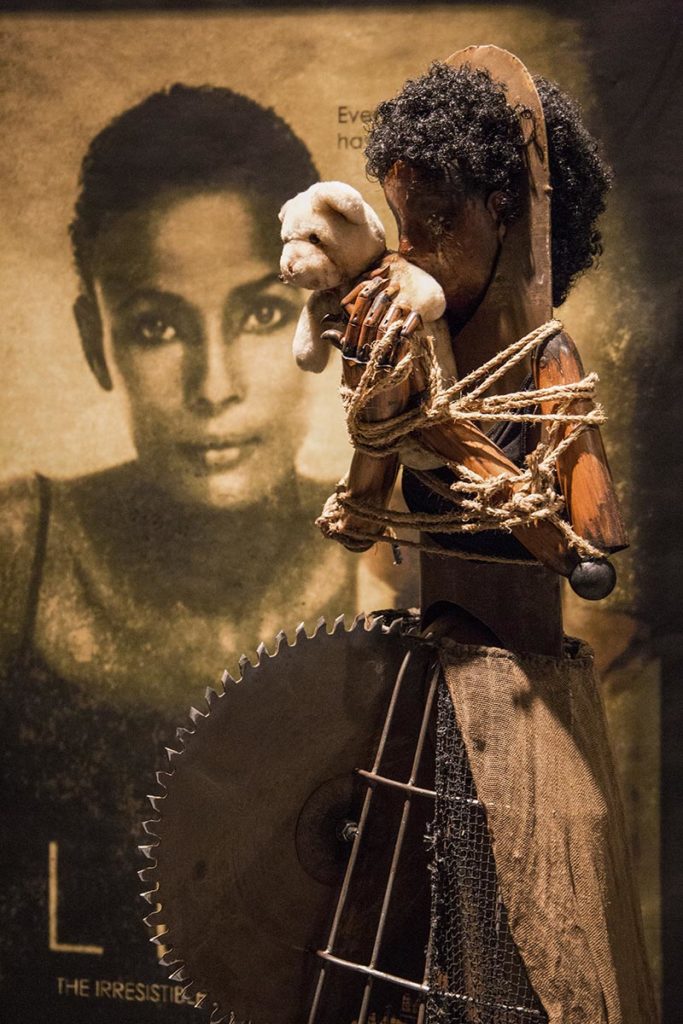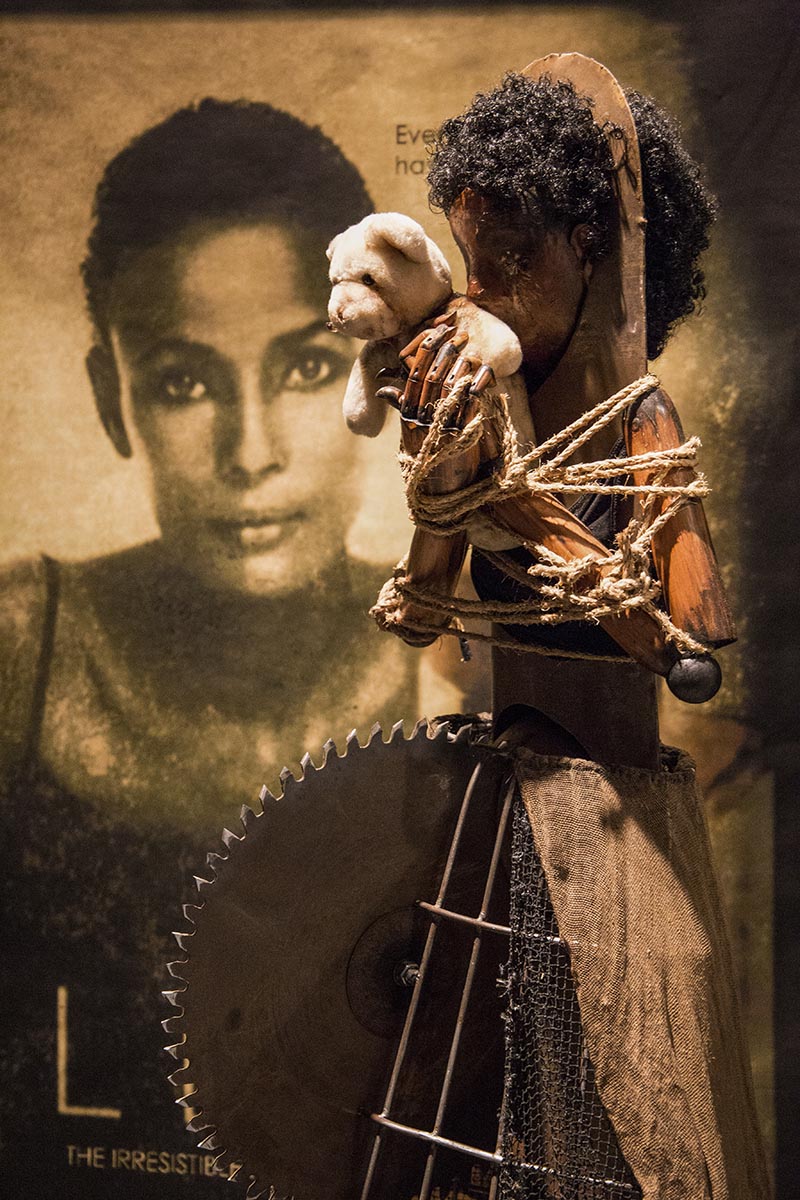 DESCRIPTION
The Housatonic Museum of Art is proud to present its next exhibition, When Caged Birds Sing by Ann Weiner. The exhibit features eight life-size sculptures that represent current day activists for Women's Rights, and an opening reception with the artist will be held on Thursday, January 25, 2018 from 5:30 to 7 pm. The exhibition will be on view through February 10, 2018.
The exhibit's title, When Caged Birds Sing, is based on the Maya Angelou poem Caged Bird. Like birds trapped in their cages, the women in this installation intone their stories of survival and freedom from abuse. They sing about freedom from violence and oppression, as well as the freedom to advocate for others who are still at risk.
The exhibition shares the real-life stories of eight courageous women who each endured, and survived, abuse that is rarely discussed openly. Through assemblage art, Weiner thrusts domestic abuse, sex trafficking, date rape, kidnapping, transphobia, female genital mutilation, honor killings, the denial of educational opportunities and the sale of child brides into the spotlight.
"I tell the stories of these incredible women in the hope that their voices will be heard, their suffering will be seen, and that more of the world will rise up to prevent the abuses they have endured, which are still inflicted on their mothers, sisters, and daughters," said Weiner.
"Art exhibitions can be safe places to talk about dangerous or ugly topics, especially when they provide help and hope," said Robbin Zella, Executive Director of the Housatonic Museum of Art. "This installation provides opportunities for dialogue and highlights the gender bias and discriminatory attitudes that engender violence towards women around the world. However, it also provides tangible proof of resiliency that will hopefully create positive change, encourage prevention and transform attitudes."
---
Vintage Nights at City Lights: Sip & Shops on Thursdays
City Lights Vintage
265 Golden Hill St. Downtown Bridgeport CT
DESCRIPTION
Every Thursday is a special night at City Lights Vintage. We will be hosting hands-on workshops where you become the fashion statement. Make one of a kind jewelry, design your own perfume scent from botanicals and oils. Choose from the eclectic inventory to accessorize your personal style while enjoying refreshments. On Thursday nights Robin Gilmore Jopp of Made In Bridgeport will happily help you find that special statement piece.
---
Art Moves at City Lights
Presenting the new pop-up location at City Lights Vintage
265 Golden Hill St. Downtown Bridgeport CT
Resident Artist: Will Corprew
January 15 – February 28, 2018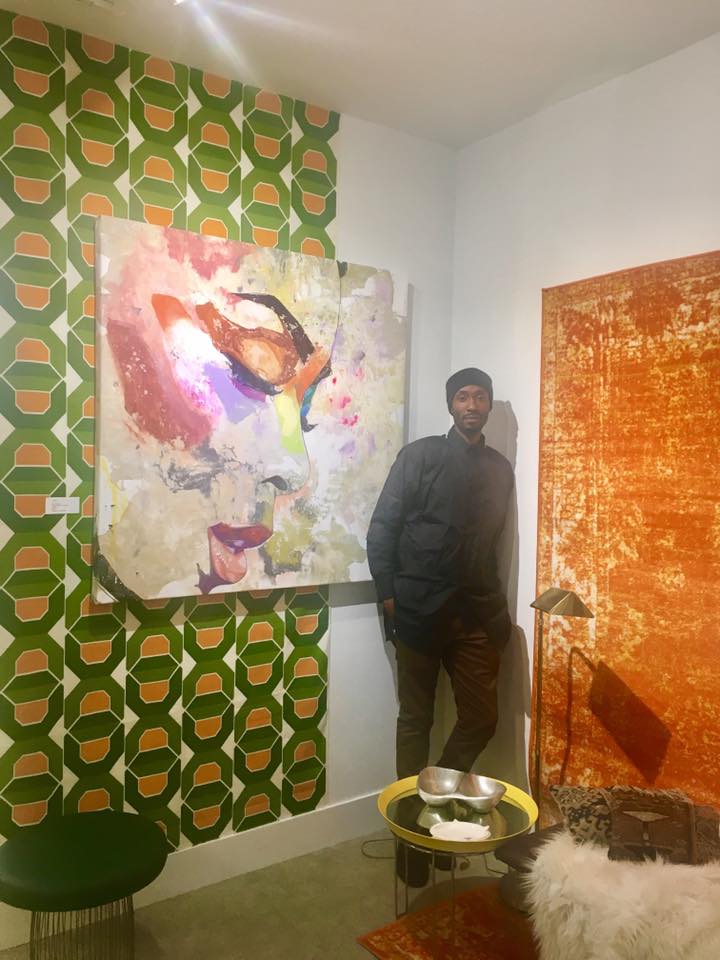 DESCRIPTION
Visit our new space, featuring the current trend for art venues and entrepreneurs: guerrilla art projects, pop-ups, up-cycled art and design, vintage clothing, furniture, antiques, and collectibles. View the creations and designs of "resident artist" Will Corprew including large scale portraits that combine realism and abstraction complimented by interior design elements.
---
Intuitive Painting for Children
Workshops by Kristen Ambrosi
Nest Arts Factory
1720 Fairfield Avenue
Bridgeport, CT 06605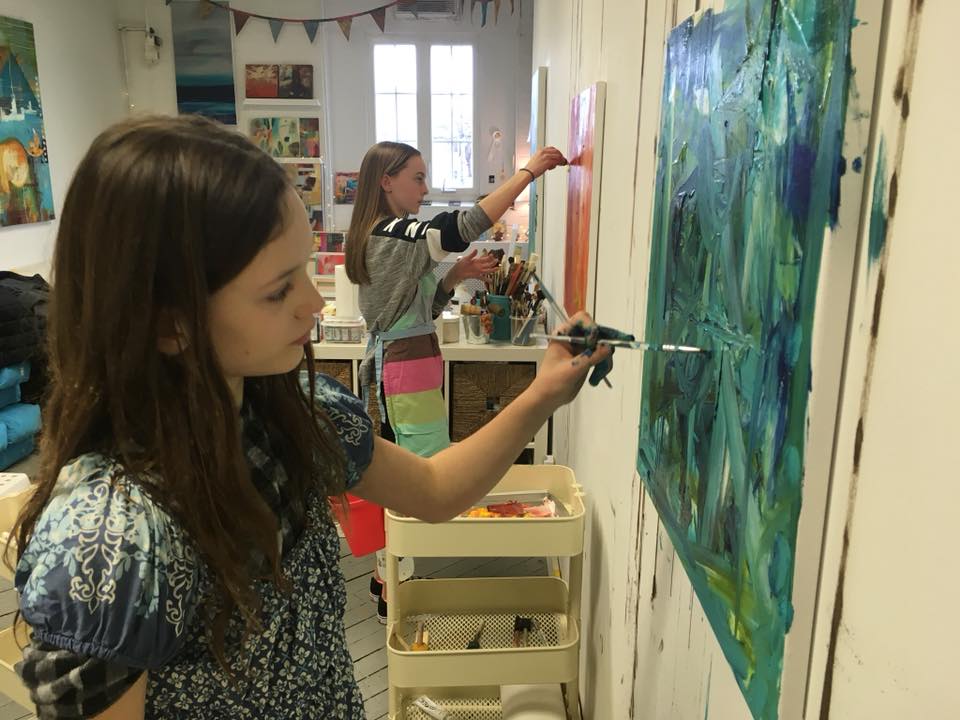 DESCRIPTION
Instructor: Kristen Ambrosi
$50.00/hour or $80.00/two hours
Under the guidance of painter and yoga instructor Kristen Ambrosi, children learn techniques for art and for living, cultivating exploration, play, freedom, and curiosity, both on and off the canvas.
Using quality art materials, children are encouraged to:
• Experiment with making marks
• Choose colors that delight their senses
• Listen to and follow their inner voice
• Try new approaches
• Find solutions and express themselves creatively
New schedule is now open. Call to schedule a class for your young artist!
Lessons are available either privately or in groups of up to four.
All materials are provided at $50/hour or $80/two hours
---
Follow Your Heart: An Art & Yoga Workshop for Women
Workshops by Kristen Ambrosi
February 11th, 2018
Nest Arts Factory
1720 Fairfield Avenue
Bridgeport, CT 06605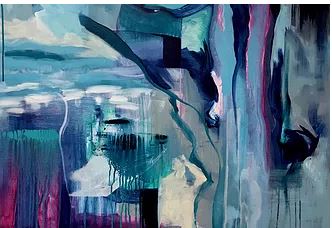 DESCRIPTION
Instructor: Kristen Ambrosi
$100.00
A winter pause guided by artist and yoga instructor Kristen Ambrosi to energize and express your loving heart through color and contemplation.
Give yourself the gift of time to nurture your own self-care. Using paint, words, and yoga, we will explore our hearts' intentions through various materials and methods. Throughout the afternoon, you will explore intuitive painting to create your own layered
canvas, a piece to bring home as a reminder of the beauty and positivity within you.
Sunday, February 11
1-4 pm
~ Welcome gathering
~ Intuitive painting demo
~ Mindful heart-opening yoga with restorative savasana
~ Incorporating intentions and creating painting layers
~ Meditative closing with mantras for love and wellbeing
Refresh your mind, nourish your body, restore your spirit
Only four spots available / $100 per participant
Yoga mats and all art materials will be provided; dress for both mess and movement.
Please email by January 28 to register: kristenambrosi@hotmail.com
---
LIVE MUSIC & PERFORMING ARTS
---
The Whiffenpoofs
Saturday, February 17, 2018
The Bijou Theatre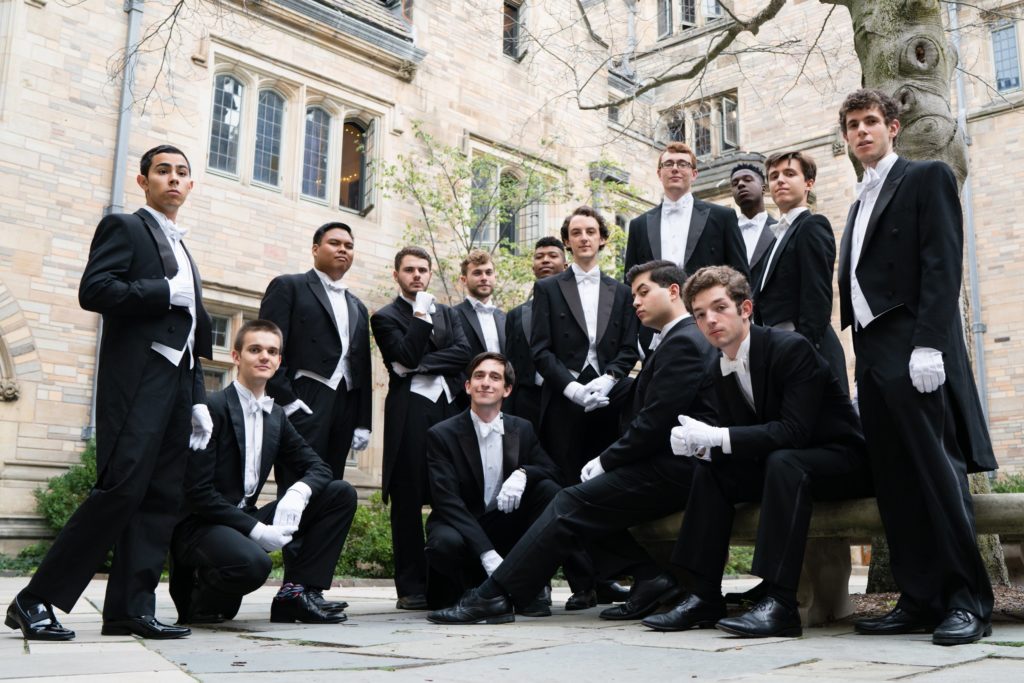 DESCRIPTION
Every year, 14 senior Yale men are selected to be in the Whiffenpoofs, the world's oldest and best-known collegiate a cappella group. Founded in 1909, the "Whiffs" began as a senior quartet that met for weekly concerts at Mory's Temple Bar, the famous Yale tavern. Today, the group has become one of Yale's most celebrated traditions.
Doors: 7:00 pm / Show: 8:00 pm
$25.00 – $40.00
---
LIVE THEATER
---
Raisin in the Sun
February 02 – February 18
Downtown Cabaret Theatre
263 Golden Hill Street
Bridgeport, CT 06604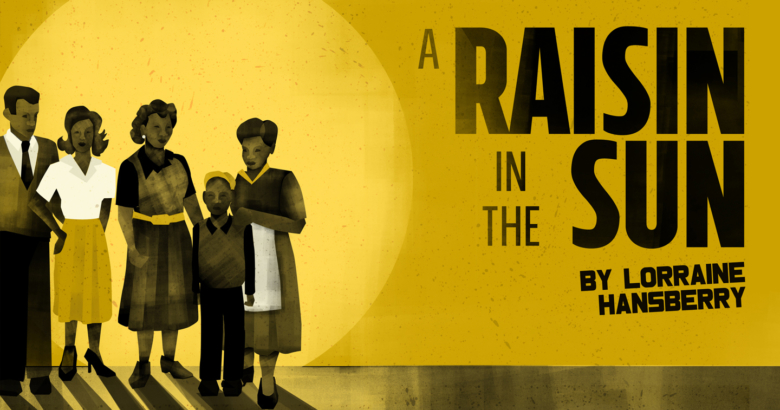 DESCRIPTION
In Lorraine Hansberry's classic, an African American woman, Lena Younger, lives with her extended family in a cramped apartment on Chicago's South Side. On their unknowing behalf, she places a down payment on a home in Clybourne Park—an affordable white neighborhood. Racial intolerance attempts to derail the family's dreams in this 1959 masterpiece, which "changed American theater forever" (New York Times) and continues to resonate with generation after generation.
Director: Brian Crook
TICKETS: $23 – $28
---
Bijou Theatre and Vagabond Theatre Company Present
The Exonerated – (A Play by J Blank & E Jensen)
February 23, 2018
The Bijou Theatre
\
Jessica Blank and Erik Jensen's The Exonerated, directed by Richard Mancini, moves between first-person monologues and scenes set in courtrooms and prisons to tell six interwoven true stories of wrongfully convicted, survivors of death row in their own words, using interviews, letters, transcripts, case files and the public record.
A portion of all ticket sales will be donated to The Innocence Project.
Doors: 7:00 pm / Show: 8:00 pm
$15.00 – $30.00
---