AUGUST FEATURE
Bridgeport Art Trail Artists in the Community,
Bringing Art to the People
We are preparing for our 10th Anniversary of the Bridgeport Art Trail November 8th-11th.
Bridgeport Art Trail artists summer outreach: along with the annual open studio weekend, "BAT" artists share their talent and creativity with the community year-round.
---
BRIDGEPORT ART TRAIL NEWS
REMINDER: SUBMIT YOUR LISTING FOR
BRIDGEPORT ART TRAIL PROGRAM BOOK/ARTISTS' DIRECTORY BY 9/5/18.
As you enjoy the dog days of summer, Autumn seems a long way off, but we are in the planning stages of the Bridgeport Art Trail weekend scheduled for November 8-11, 2018, the annual city-wide event marks our 10 years in 2018.
Artists, musicians, performers and arts organizations who would like to participate or submit their information for the 2018 program book and artists directory are welcome to submit info, the deadline for submission is: 9/5/18. Please send info to clgallerybpt@gmail.com
Attached please find directions regarding the format for submitting info for the 2018 Bridgeport Art Trail program guide/directory. You can review examples of 2018 listings at:  https://bridgeport-art-trail.org/wp-content/uploads/2017/10/BAT2017_guide_website.pdf
IMPORTANT DATES: 
A planning meeting for the BAT 2018 is scheduled for Thursday, starting at 6: 15 pm August 23, 2018 at City Lights Gallery 265 Golden Hill St. Bridgeport CT. near the Downtown Cabaret Theatre. 
The deadline for submission is September 5, 2018. . Please send any ideas or proposals for new program ideas to be considered to  clgallerybpt@gmail.com
Venues and organizations provide a general listing followed by specific information for the November Art Trail weekend  along with pertinent November/December program info. Theatres, music venues, museums, arts venues are encouraged to create special programs for the city-wide arts celebration weekend or just submit info regarding programs that are part of the regular programs, already taking place November 8-11, 2018.
The Thursday Kick-off party will take place November 8. with a Bridgeport Art Trail sampler exhibit and artists' party, including food, drink, the Park City All Stars, a lineup of Bridgeport musicians..
Find attached a general information about creating and submitting a B.A.T. listing
---
 AUGUST EVENTS 2018
---
VISUAL ARTS
---
SAMESEX – 8th Annual Art Exhibit
City Lights Gallery
\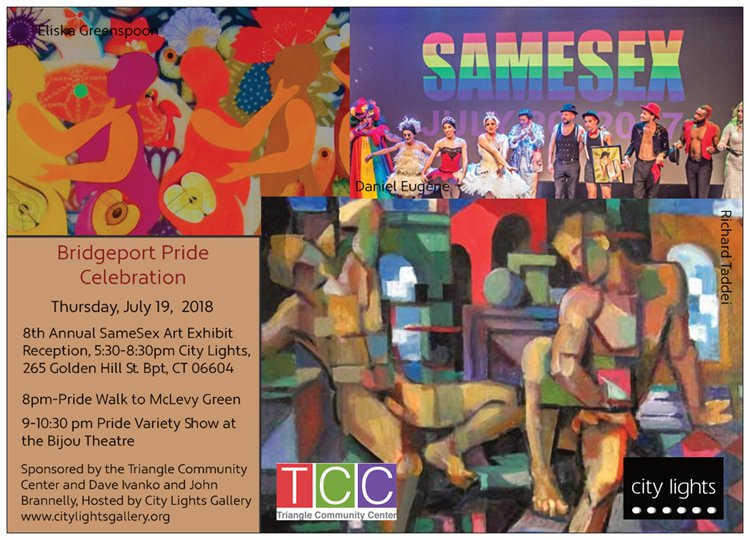 DESCRIPTION
SAMESEX annually reflects the current zeitgeist of the LGBTQ community, their friends, family, neighbors and allies.
Exhibiting Artists: Mario Baez, Nate Bass, Marieta Capobianco, Darron Copeland, Erica Czerwinski, Daniel Eugene, Andrew Graham, Eliska Greenspoon, Don Houston, Maxwell Kale, Julia Rose Liptak, Alison Margo, Marla Mcleod, Cassandra Mendoza, Ricky Mestre, Thomas Mythos, Jon Puozzoli, Aly Maderson Quinlog, Colleen Reilly Rees, Barbara Ruger, Ellen Schinderman, Shilarts, Richard Taddei, Francesca Winfield
---
Past, Present, Future
Featuring Artworks by Clyde Theophilus McLaughlin
Opening Reception Saturday September 7th, 5-8pm
Blends Gallery
---
Drip Drop, Tick Tock by Joseph Fucigna
Exhibit Opens: September 6th
Opening Reception: September 13, 5:30-8:00pm
Housatonic Museum of Art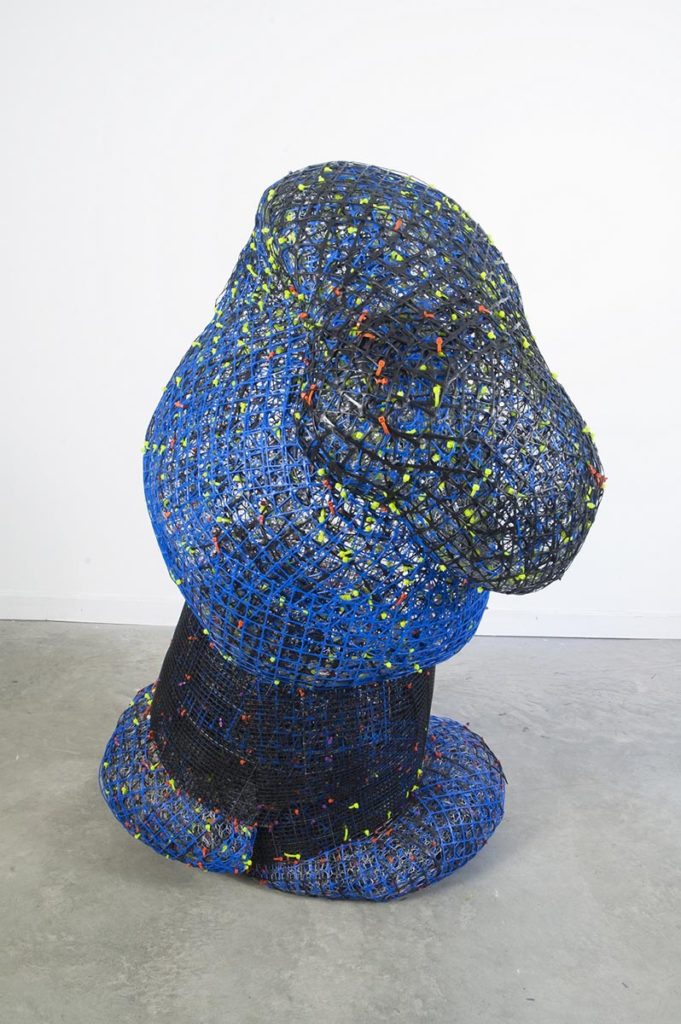 DESCRIPTION
The Housatonic Museum of Art presents a new exhibition, "Drip Drop, Tick Tock" by regional artist, Joseph Fucigna. The show focuses on sculptures from the on-going Plastic Fencing Series created in the last 14 years. With his sculptures Fucigna enjoys taking modest industrial materials and transforming them into elegant yet provocative abstractions that speak about the inherent qualities of the material, process, craft and time. The exhibition opens on September 6 with a reception to be held on Thursday, September 13 from 5:30–8:00pm.
---
---
COMMUNITY EVENTS
---
Downtown Brideport Farmer's Market
Thursdays at 10:30 a.m. – 2:00 p.m.
McLevy Green
DESCRIPTION
The Downtown Bridgeport Farmer's Market is held every Thursday on McLevy Green from 10:30 a.m. to 2:00 p.m.
In addition to fresh veggies and delicious lunch options, join for live music and art demonstrations!
August 23rd –Susan Murray of Finished With Style: Stenciling, Textural Surface Treatments, Upcylced Furniture Artist of the NEST Arts Factory
August 30th – Melida Alford : Jewelry. Prints and Bags READ MORE
---
Plan Bridgeport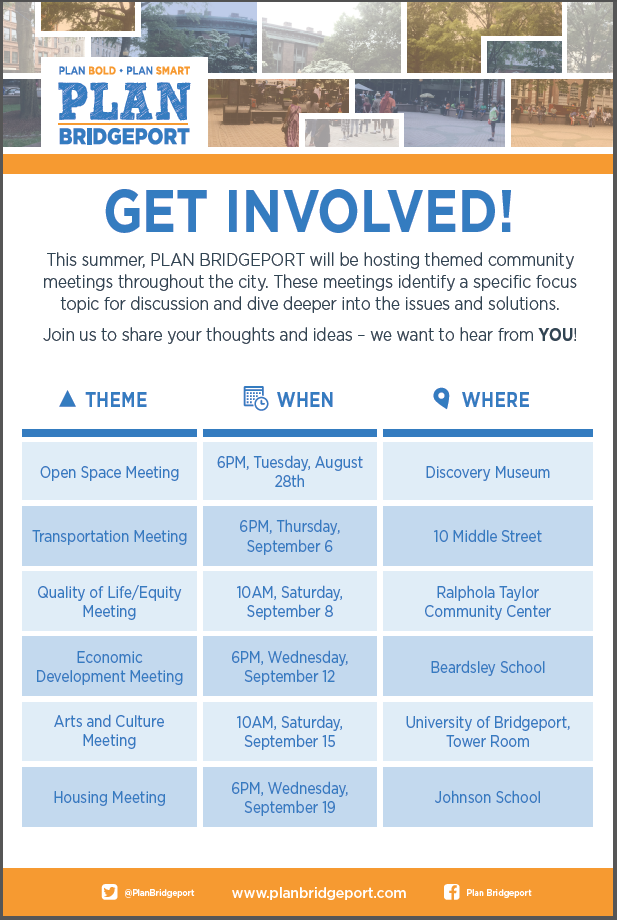 ---
PechaKucha Night Bridgeport
September 12th, 2018
The Barnum Museum
DESCRIPTION
PechaKucha Bridgeport is designed to bring people together to listen to great personal stories. PechaKucha is Japanese for "chit-chat." It is a presentation style in which one speaker uses 20 slides, each shown for 20 seconds resulting in a total time of 6 minutes and 40 seconds. This licensed format keeps presentations focused and fast-paced.
Our first PechaKucha was on May 9th! We had 14 presenters and their stories can be viewed online at: https://www.pechakucha.org/cities/bridgeport/events/5a935d7a3c70efad7400010dThis
PechaKucha is FREE, and registration is not necessary. Arrival by 6:00 PM is a good idea to get a good seat and FOOD will be available to purchase through the community work of CHEF RAQUEL RIVERA PABLO (a PechaKucha presenter at our Vol.#1 event!).
---
 LIVE CONCERTS
---
---
Downtown Thursdays Free Summer Concert Series 2018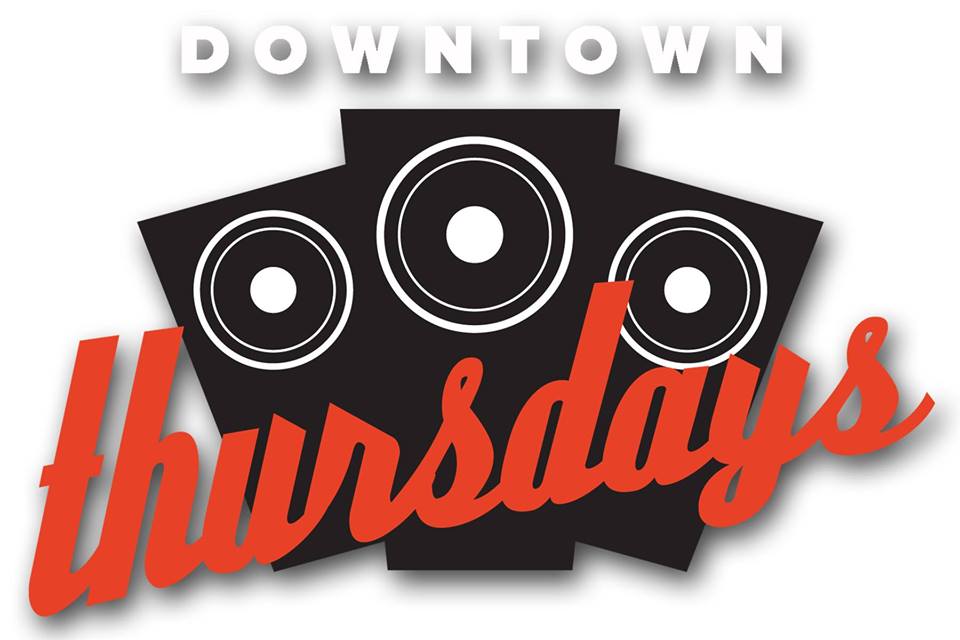 DESCRIPTION
8/23 – Old School Hip Hop & RnB Finale
Featuring a Legendary Hip Hop Group @ Seaside Park Bandshell
---
Beginnings – Chicago*
Saturday, August 25
Downtown Cabaret Theatre
DESCRIPTION
Beginnings is a tribute to the best of Chicago – a band with more than four decades of hits, five #1 albums, and 20 top-ten hits. This group of world-class musicians and vocalists recreates the sound, excitement, and emotion of Chicago's hits from every decade. Beginnings will be showcasing all of your favorites by Chicago including: "Saturday in the Park," "25 or 6 to 4," and "Beginnings."
Beginnings has headlined and received rave reviews from venues including: Walt Disney's EPCOT Center, Busch Gardens (Tampa), The Town Hall (New York City), The M Resort Spa Casino (Las Vegas), The Wolf Den (Mohegan Sun), South Point Casino & Spa (Las Vegas), The Norris Theater (Palos Verdes), The Villages (Florida), and the Hollywood Casino (Penn National Raceway).
The band was even recently joined on-stage by former Chicago guitarist, Donnie Dacus (Hot Streets & Chicago 13) who stated, "These guys are so good it's scary!"
---
Deadgrass – Live Concert
Saturday, August 25th
Doors: 8:00 pm / Show: 9:00 pm
The Bijou Theatre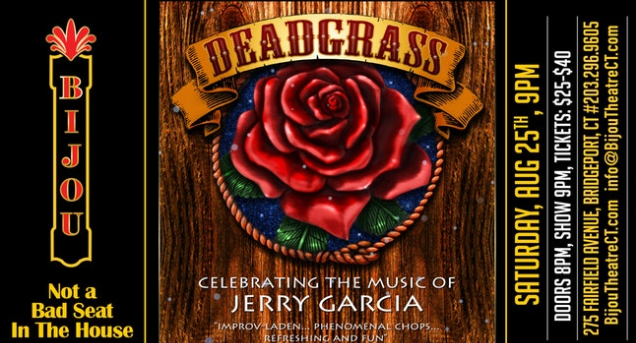 DESCRIPTION
Multi-instrumentalist Matt Turk and Grammy award winner C Lanzbom joined forces to form Deadgrass, a string band adventure through Jerry Garcia's musical world. Bassist Dave Richards, banjo player Russell Gottlieb and fiddler Michael Barrett Donovan complete this fine group of seasoned pros exploring the life works of Jerry Garcia on the instruments that first inspired him. Deadgrass celebrates and interprets the music of Jerry Garcia, drawing from Old & in the Way, JGB, Grisman/Garcia, Jerry's Jug Band days and of course, The Grateful Dead.
---
The Ultimate Michael Jackson Experience – Joby Rogers
Saturday, September 8, 2018
Doors: 7:00 pm / Show: 8:00 pm
The Ultimate Michael Experience" starring Joby Rogers is the essential Michael Jackson Tribute Show. "UMX" celebrates the music and dancing of the legendary 'King of Pop'! This multimedia theatrical experience takes audiences on an amazing journey through the life and music of one the greatest and inspirational entertainers of all time. "UMX" is a high energy production dedicated to the Music, Dancing and Spirit of the iconic Michael Jackson. As the mirror image of MJ, Joby Rogers has entertained sold out audiences worldwide for over a decade. Joby is the only Tribute Artist with the recognition of being personally chosen by Michael Jackson in a signed statement as an "Official Substitute" & is the only Tribute Artist to ever appear credited on the Cover of "Rolling Stone Magazine".
Joby Rogers stunning resemblance to Jackson combined with the intricate dance moves of the genius himself presents an exhilarating performance preserving the legacy and spirit of the "Entertainment Icon". Be prepared for an evening to remember.
---
 PERFORMING ARTS AND THEATRE
---
With Love, Marilyn
Sunday, September 9th at 7:30pm
The Klein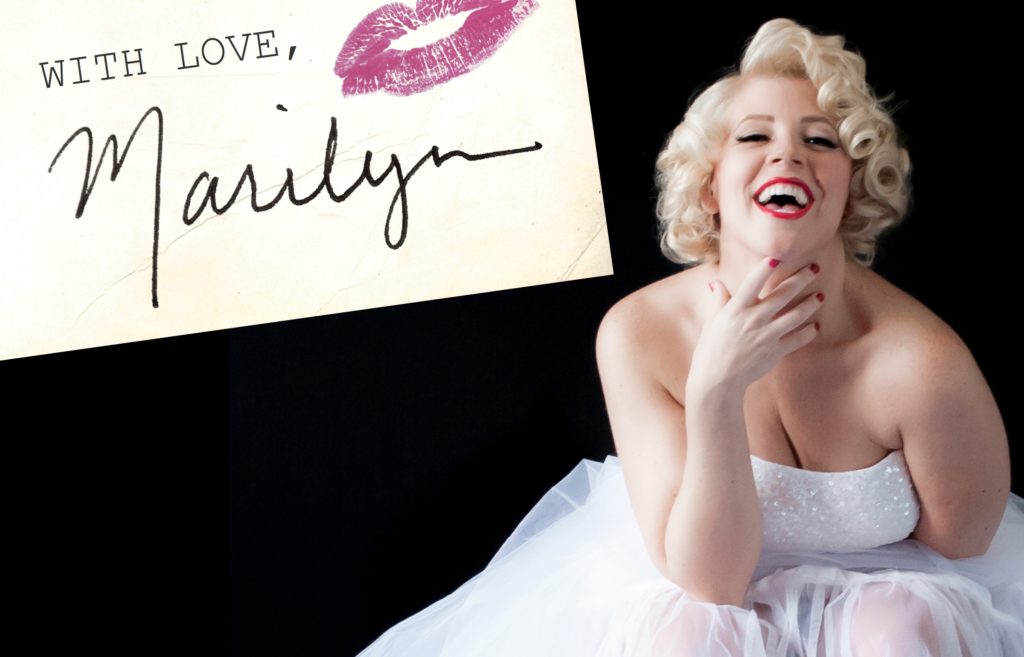 DESCRIPTION
Critically-acclaimed actress Erin Sullivan gives a tour-de-force performance as Marilyn Monroe in this one-woman show. It will transport you back in time with songs made famous by the iconic ingenue, such as "I Wanna Be Loved By You" and "Diamonds Are A Girl's Best Friend" while weaving in the love stories of the many men in Marilyn's life. It is the first stop on a national tour and is produced and directed by Broadway producer Stephanie Rosenberg.
Tickets are $44, $32, & $20
Box office: (800) 424-0160 x2 or www.theklein.org
---
COMING SOON AT THE DOWNTOWN CABARET THEATRE
---
ARTS & CULTURE NEWS
---
Peter Konsterlie Memorial Fund – Schelfhaudt Gallery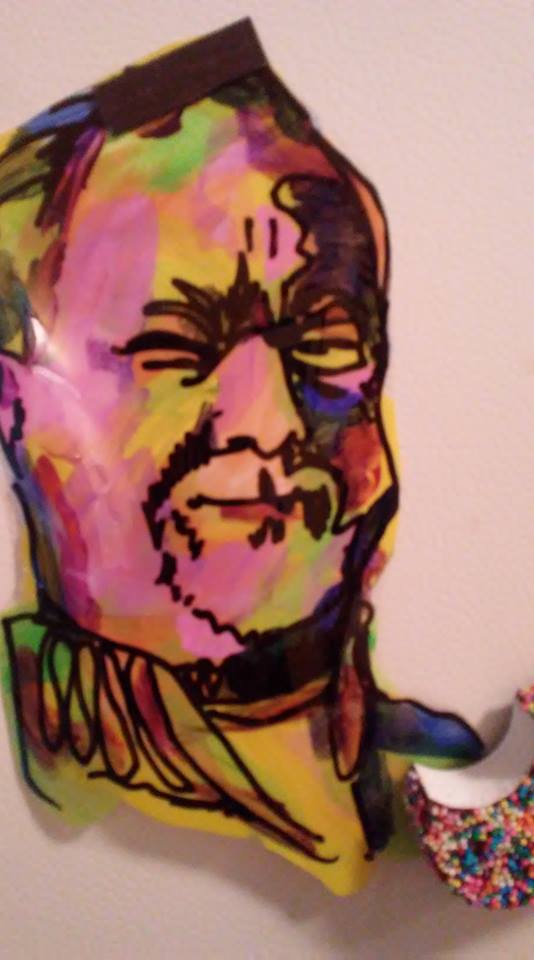 We are saddened by the loss of Bridgeport artist Peter Konsterlie. In addition to his independent work as an artist, Peter was the Gallery Director of the Schelfhaudt Gallery at University of Bridgeport and Professor at University of Bridgeport's Shintaro Akatsu School of Design. There will be a celebration of Peter's life and retrospective of his work at his beloved Schelfhaudt gallery in the fall.
To memorialize Peter there is a fundraiser to create an endowment in his name that will support the continued work of the gallery. If you would like to contribute, the website is https://give.bridgeport.edu/.  Under designation a dropdown bar select the Peter Konsterlie Memorial Fund.
---
Jenny Lind Scholar Swedish Soprano at Queens Museum "Wake and Unmoored" through September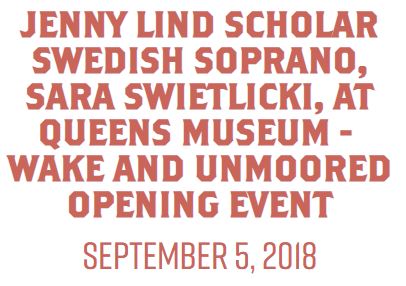 The Barnum Museum participated in organizing an event with the Queens Museum –  Wake and Unmoored –  an event in partnership with Times Square Arts and No Longer Empty.
The Barnum Museum helped to bring the 2015 Jenny Lind Scholar, Swedish soprano Sara Swietlicki to celebrate the opening event in Times Square on Wednesday, July 11th.  "Sara came to the United States in 2015 and performed at the Barnum Museum.  Her magnificent voice is a tribute to the artistry and legacy of the acclaimed Jenny Lind."
Artist Mel Chin has created a massive augmented-reality project that features an animatronic statue of Swedish Nightingale, Jenny Lind.  The exhibition will be the centerpiece of NY's Time Square through September.
For more information:   https://www.nytimes.com/2017/11/21/arts/design/mel-chin-augmented-reality-times-square.html  and http://www.queensmuseum.org/events/wake-and-unmoored
https://barnum-museum.org/events/queensmuseum/
---
Bridgeport Public Library History Center Awarded Grant to Exhibit the History of the Art Center and its Influence on Community

Bridgeport, CT – A $10,511.00 grant to the History Center of the Bridgeport Public Library has been awarded by Connecticut Humanities to fund an exhibition and public programming conceptualized and delivered by guest curator Michelle Black Smith on the rich history of the Art Center, a vibrant arts and culture organization that had a profound impact on the Bridgeport community during the 1970s and 1980s.
We Are Artists Every One: The Art Center in Action, 1970-1986 is an exhibition of photos, art work, photographs, artifacts, and oral histories that explores the Art Center, its influence on the city of Bridgeport, and the context of its role in the national Black Arts Movement. Public programming will include a lecture, panel discussion, documentary screening, and K-12 public school art instruction, and behind-the-scene tours. The exhibition opens on November 2, 2018 and closes April 30, 2019. All events are free.
"The Art Center was a creative, cultural, social and political space that flourished in the 1970s and early 1980s. Its impact was far greater than its stated mission to teach art, photography, and music," said independent curator, Michelle Black Smith. "A casualty of shifting priorities in the mid-1980s, the Art Center lives on in the work created, the photographs that bear witness to shared experiences, and the trajectory of lives affected by both its existence and its demise. We are delighted that this grant from Connecticut Humanities will allow us to share this underrepresented history with the public, and create an archive for future research."
Connecticut Humanities, a nonprofit affiliate of the National Endowment for the Humanities, supports cultural and historical organizations that tell the state's stories, build community and enrich lives.
For more information about the exhibition, call (203) 545-9127 or visit
http://bportlibrary.org/hc/african-american-heritage/a-b-c-d-cultural-arts-center-a-creative-community-response/
---
 Endangered Freeman Homes get $50k grant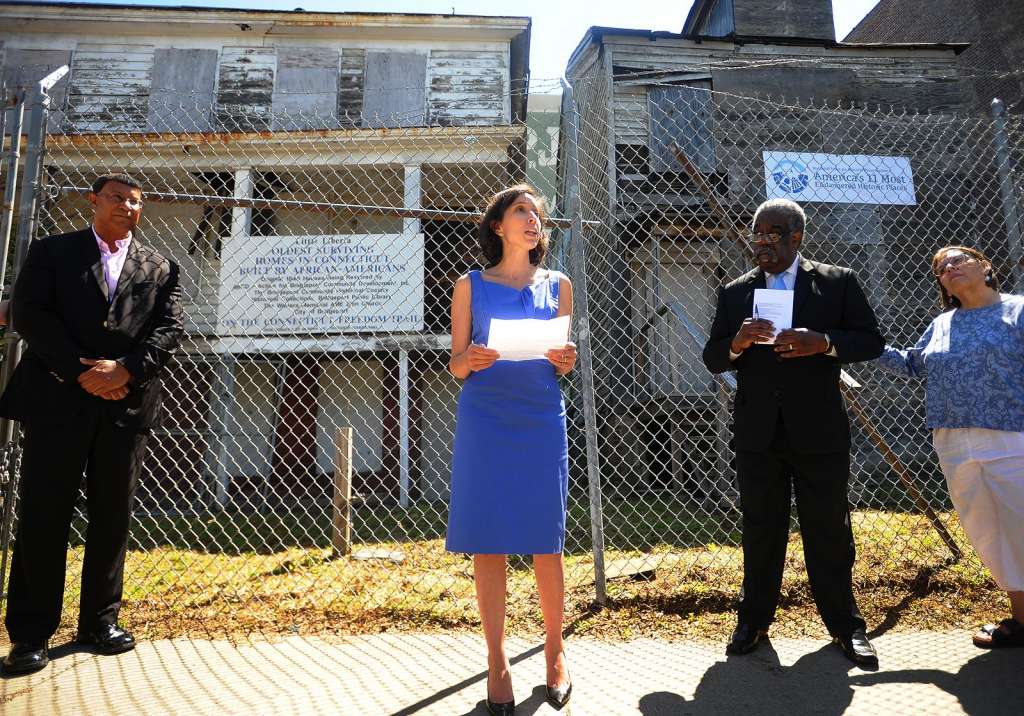 DESCRIPTION
The 1848 Mary and Eliza Freeman Houses in Bridgeport's South End were recently added to the National Trust for Historic Preservation's list of "America's 11 Most Endangered Historic Places." The news was celebrated by ceremonies at the Houses and at Housatonic Community College June 26 (see CT Post article). CT Humanities has announced a $10,000 capacity grant to the organization to create its first-ever strategic plan and to digitally store and preserve its institutional records. July 6th, the National Trust announced a $50,000 grant to the Freeman Center to begin permanent stabilization of the Freeman structures (more…).
The mission of The Freeman Center is not only to "restore, preserve and ensure the viability of the Freeman Houses," but also to "teach the history of Black people in CT; revitalize the surrounding South End community; and facilitate preservation of other African American and Bridgeport communities."
A discussion about these recent developments was featured on the Cultural Alliance of Fairfield County's Spotlight on Arts & Culture earlier this week.