May is underway with a full calendar of new art exhibits, spring performances at The Klein and Bijou Theatre, live shows at the Downtown Cabaret Theatre, and so much more.
Plus, meet our Artist of the Month Asher Delerme and Call for Artists opportunities!

READ THE FULL ARTIST FEATURE AND Q&A HERE 
CALL FOR ART & BRIDGEPORT ART NEWS
_______________________________________________________
Help support Nest Arts Factory, a key member of the Bridgeport Arts Community and Bridgeport Art Trail!
A Message form the Nest:
As many of you know, the NEST will be relocating to a new larger building this year. We need to raise an additional $50,000 for our construction costs to create studios in a new-to-us cool old factory in the South End of Bridgeport. We've invested a lot of time and money on this building and we're down to just a final $50,000 to complete the project and get the NEST community of artists into our new NEST. We hope you'll consider making a donation to help us expand and continue to thrive in Bridgeport. bit.ly/savethenest
If you'd like to make a tax deductible donation, you can send a check to Cultural Alliance of Fairfield County, attn: Save the NEST, 301 West Avenue, Norwalk CT 06850, or make an immediate donation on our Go Fund Me page at bit.ly/savethenest
Thank you! We love Bridgeport and want to stay here and continue to provide workshops, concerts, poetry readings, open studios, and all sorts of events for all of you! Xoxo
__________________________________________________________________________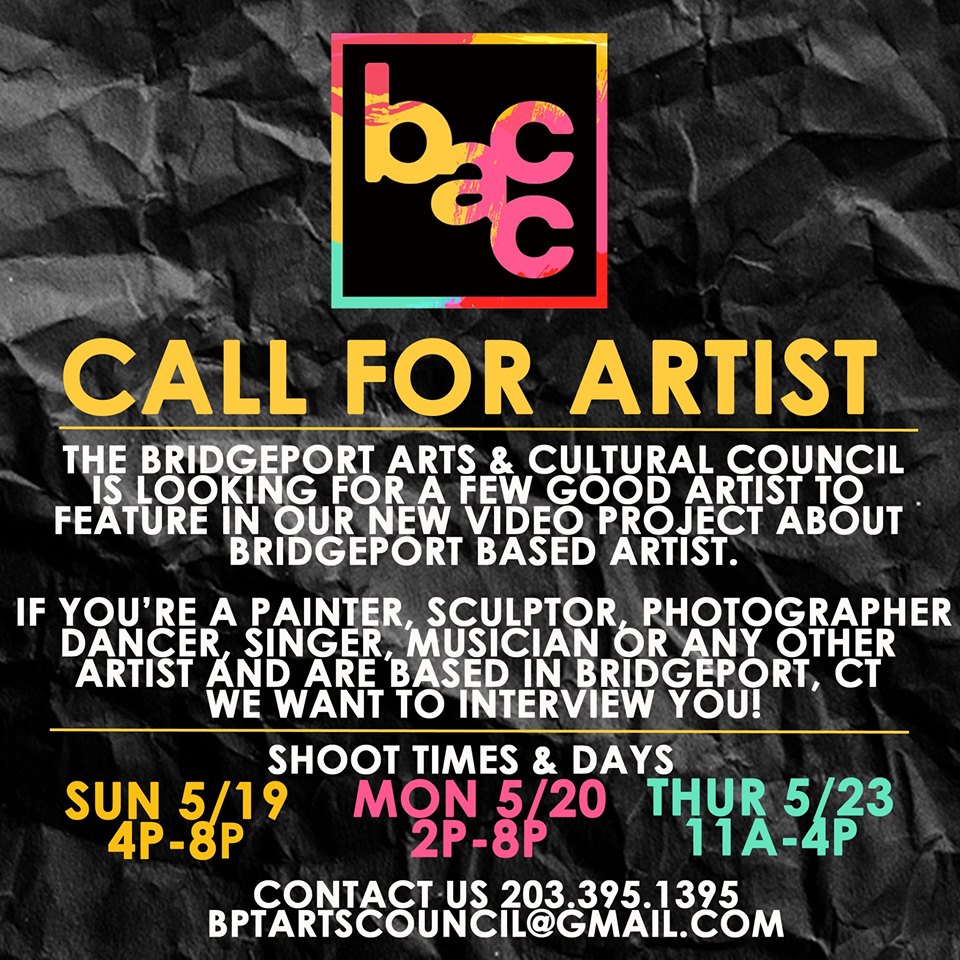 Call for Artist: A video project about YOU!
The Bridgeport Arts & Cultural Council is looking for a few good artists to feature in our  new video project about Bridgeport based artist.
If you're a painter, sculptor, photographer, dancer, singer, musician or any other artist and are based in Bridgeport, CT we want to interview you about art!
Shoot times:
Sunday May 19th 4pm-8pm
Monday May 20th 2pm-8pm
Thursday May 23rd 11am – 4pm
Location:
BPT Creates
1001 Main st ste 14
Bridgeport, CT 06604
Please contact us to schedule your shoot time.
203.395.1395
__________________________________________________________________________
CALL FOR ART: SAMESEX 2019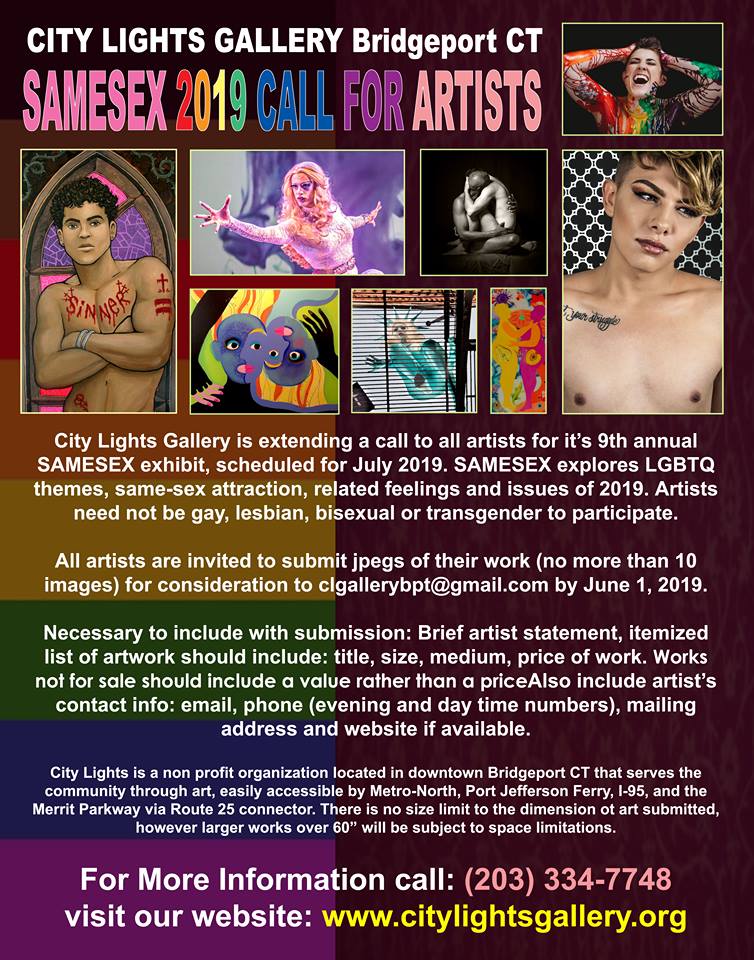 MAY 2019 CURRENT EVENTS – PART 1
VISUAL ARTS – NEW EXHIBITS/EVENTS
Black Rock: 375, Exhibition Opening Reception
Thursday, May 23, 2019 at 6 PM – 8 PM
Fairfield Museum and History Center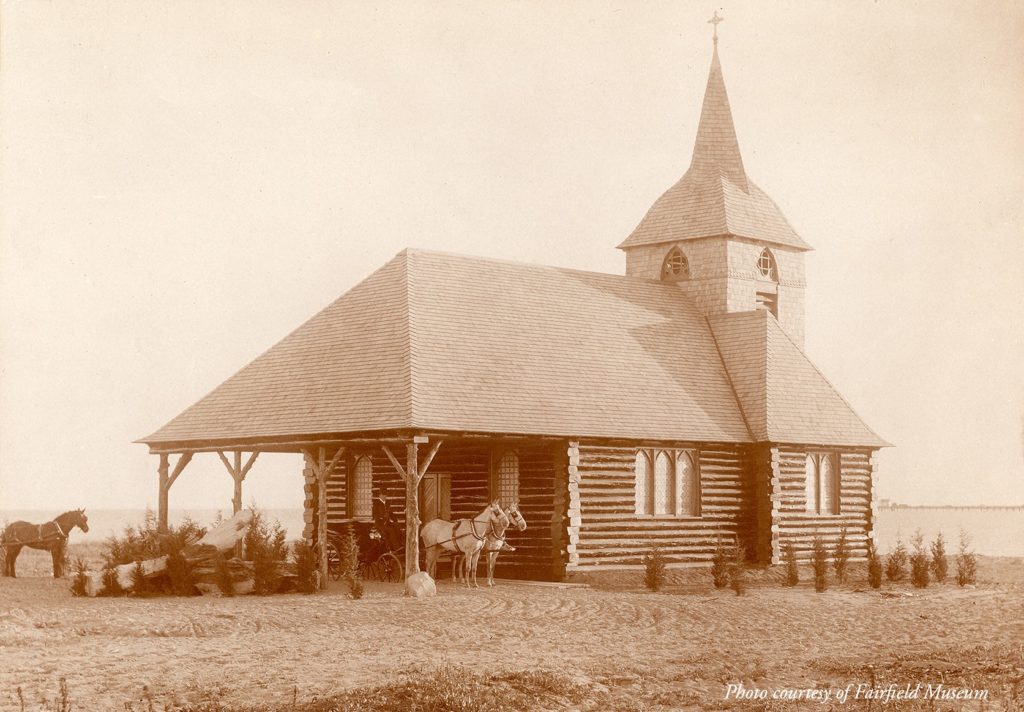 Join us as we open this exhibition full of rare photographs, artifacts and artwork related to the history of Black Rock. Founded 375 years ago, the neighborhood of Black Rock has tied together the communities of Fairfield and Bridgeport, while retaining its unique personality and sense of place. Through the ages of sail, steam, and rail Black Rock has served as a beacon of ingenuity, strength, and comfort for its residents and visitors alike.
Presented in celebration of Black Rock's 375th Anniversary with the Black Rock History Committee and the Black Rock Community Council. Special thanks to Phil Blagys, Paula Butturini, Susan Graham, Betty Oderwald, and Bruce Williams.
_____________________________________________________________________
Harmony – Group Exhibit 
Opening Reception: Thursday, May 30, 5:30-9PM
City Lights Gallery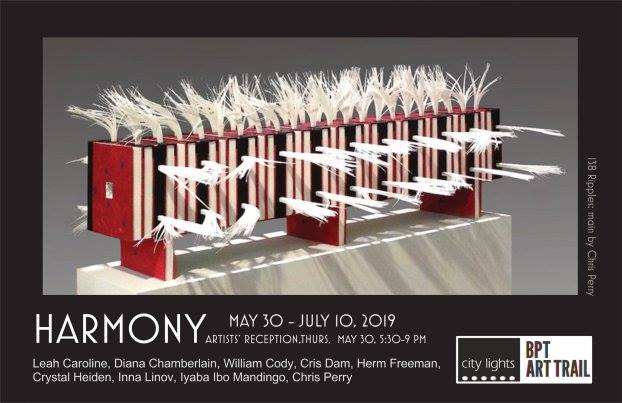 This exhibit explores the principle of Harmony presented by artists who work in diverse materials, featuring: Leah Caroline, Diana Chamberlain, William Cody, Cris Dam, Herm Freeman, Crystal Heiden, Inna Linov, Iyaba Ibo Mandingo, Chris Perry, co-curated by Jane Davila and Suzanne Kachmar.
Harmony: Rhythm, repetition, proximity; combining similar and related forms, motifs, objects and visual elements.
On View: May 30 – June 10
City Lights Gallery and Frameshop
Gallery Hours: W-F 11:30-5, Sat 12-4, Thurs open 'til 7pm
City Lights Vintage Shop Hours: Thurs 12-7 pm Fri 12-5, Sat 12-4pm
_______________________________________________________________________
Selected & Collected
Hosted by Artists of 305 Knowlton
Opening Reception: Friday, May 31, 6-10PM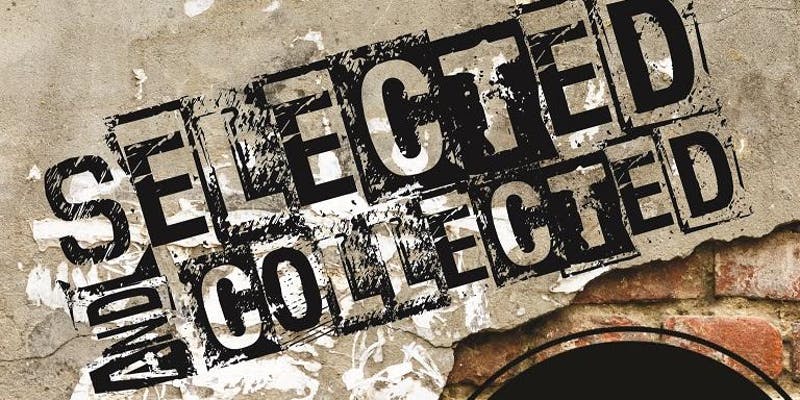 Join us for the opening of our next art show, Selected & Collected – Transformative Art from the Collective Artists of 305 Knowlton!
Light refreshments and complimentary wine will be served. There will also be pop up shops and a raffle of small art works (cash only).  
Admission is free, donations appreciated!
COMMUNITY EVENTS
The Bridgeport Flea
Saturday, May 25, 12-5
Blends Gallery
You, Me, & Flea!!! Located at Blends Gallery 1163 Main st., Downtown Bridgeport! 
Cool, Quirky, Colorful, Dope, Vintage, Refurb'd, Handmade, all here!!!! 
Interested vendors email: bpt.flea@gmail.com, Spaces are $25. 
____________________________________________________________________________
Bridgeport PechaKucha Night, Volume 5: Dream it, be it, do it!
Tuesday, June 18, 2019 at 6 PM – 9 PM
The Barnum Museum
Bridgeport PechaKucha, Volume 5, will be at the Barnum Museum on Tuesday, June 18th.
Attend to hear great personal stories each told in 400 seconds with 20 images!!!! The theme will be DREAM IT!!! BE IT!! DO IT!!
This is a free event (donations accepted since we try to make a $1 donation per person to the global PechaKucha organization) AND cover costs!
The doors open at 6:00. Food will be lovingly and deliciously prepared and sold by Raquel Rivera-Pablo The program will begin at 6:45PM and will be completed by 9:00PM with a 15 minute intermission.
____________________________________________________________________________
FILM
WPKN'S Music on Film Series Presents: Yellow Submarine
Thursday, May 16, 2019
Doors: 6:00 pm / Show: 7:00 pm
The Bijou Theatre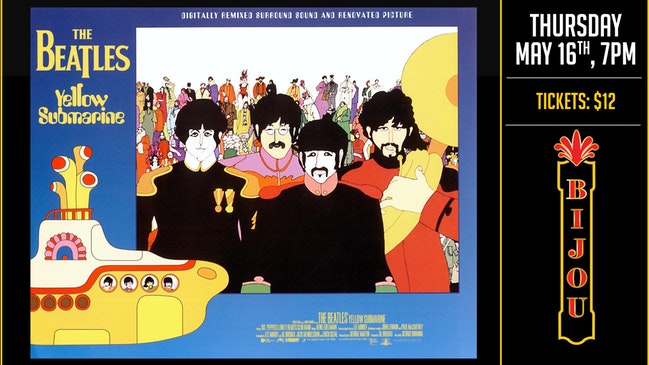 In celebration of its 50th anniversary in 2018, The Beatles' legendary animated film Yellow Submarine returned to the big screen. The theatrical re-release features a painstakingly restored 4K digital restoration of the movie, along with glorious surround sound.
Released in 1968, Yellow Submarine sees John, Paul, George and Ringo embarking on the technicolour adventure of a lifetime and features some of the most-loved songs from The Beatles including 'Lucy in the Sky with Diamonds', 'Nowhere Man', 'Eleanor Rigby' and 'All You Need is Love'.
LIVE MUSIC & CONCERTS
David Ferrari Productions
Icons on Fire: The Ultimate Magic & Music Experience
Saturday, May 11, 2019
Doors: 3:00 pm / Show: 4:00 pm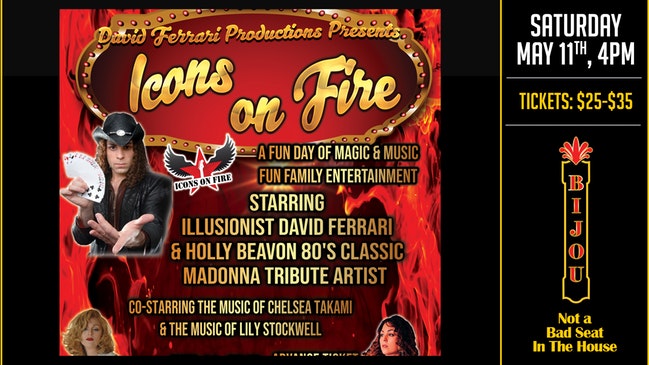 The program promises to show brand new futuristic magic featuring illusionist David Ferrari. The music will be provided by Holly Beavon, one of the world's premiere Madonna impersonators. Joining the musical portion of the program will be singer songwriters, Chelsea Takami and Lily Stockwell. The show also features the amazing dancing and choreography of The Viva Dance & Fitness Center. A portion of ticket sales will be donated to the Barnum Museum.
Magic & Music will provide a wholesome and fun activity for the entire family, all ages.
__________________________________________________________________________
The Bijou Theatre Presents
Chicago Tribute – Connecticut Transit Authority
Saturday, May 18, 2019
Doors: 7:00 pm / Show: 8:00 pm
The Bijou Theatre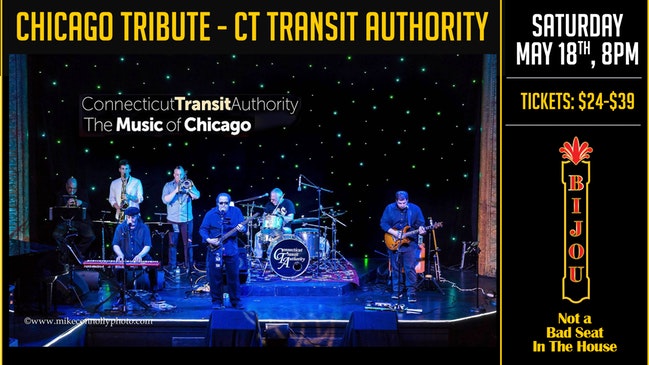 Connecticut Transit Authority faithfully recreates the music of one of the greatest American bands ever, Chicago. We focus on the early years of Chicago, better known as the "Terry Kath Era", when the band was raw with emotion, heart and soul.
Songs from Chicago's 1969 debut album through 1977's Chicago XI are covered here with attention to detail and respect for the originators of these timeless classics. Our set list includes: Does Anybody Really Know What Time It Is, Make Me Smile, Beginnings, Just You 'n Me, Dialogue, Old Days, 25 or 6 to 4 and many more!
PERFORMING ARTS
Fairfield County Children's Choir
A Night at the Opera
Saturday, May 11, 2019, 7;00 PM
The Klein
Not just for grown-ups anymore!!  "A Night at the Opera" will close FCCC 2018-2019 season – Bizet's fiery Carmen, Lakme by Delibes, Verdi's Il Tavatore and Hansel and Gretl by Englebert Humperdinck will be among the selections performed by all four of our choirs.  Come enjoy our year end celebration, featuring a wide array of musical styles – classical to folk to gospel and everything in between. Always a crowd pleaser, Song for the Mira is sure to be a highlight of the evening!!
___________________________________________________________________________
The Bijou Theatre Presents: The Whiffenpoofs
Friday, May 17, 2019
Doors: 7:00 pm / Show: 8:00 pm
The Bijou Theatre
Every year, 14 Yale Seniors are selected to be in the Whiffenpoofs, the world's oldest and best-known collegiate a cappella group. Founded in 1909, the "Whiffs" began as a senior quartet that met for weekly concerts at Mory's Temple Bar, the famous Yale tavern. Today, the group has become one of Yale's most celebrated traditions.
____________________________________________________________________________
Greater Bridgeport Youth Orchestra – Spring Concert
Sunday, May 19, 2019, 2:00 PM
The Klein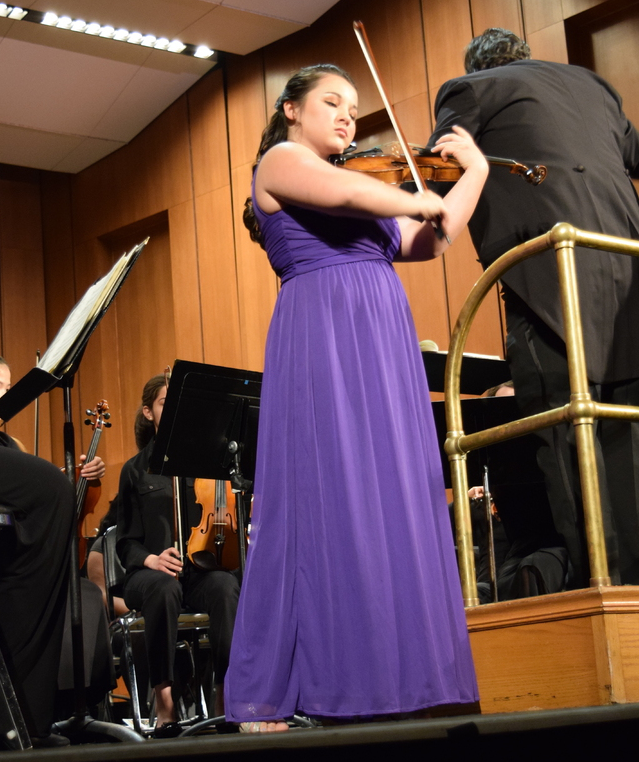 Be amazed by the skills and sound of the winner of the GBYO Concerto Competition who will perform as soloist with accompaniment by Principal Orchestra. In addition, each GBYO ensemble will show its finest colors in the grand finale concert of GBYO's regular season.
---
THEATRE
---
Snow White
April 13 – May 19
Downtown Cabaret Theatre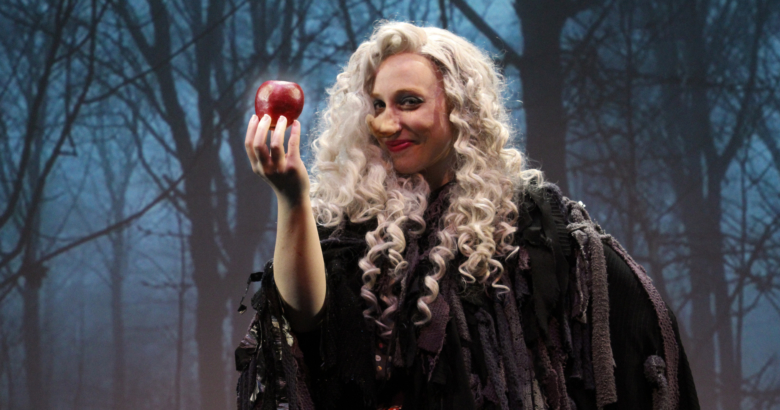 Mirror, mirror on the wall, who's the fairest of them all? It's the timeless tale of a beautiful princess, a wicked stepmother, and a poisoned apple. When the jealous queen places a curse on Snow White, the only thing that can save her is the help from some very clever new friends and true love's kiss from a handsome prince.
Our Children's Theatre shows run approximately 75-80 minutes with a 10-minute intermission.
The Full Monty
April 26 – May 19
Downtown Cabaret Theatre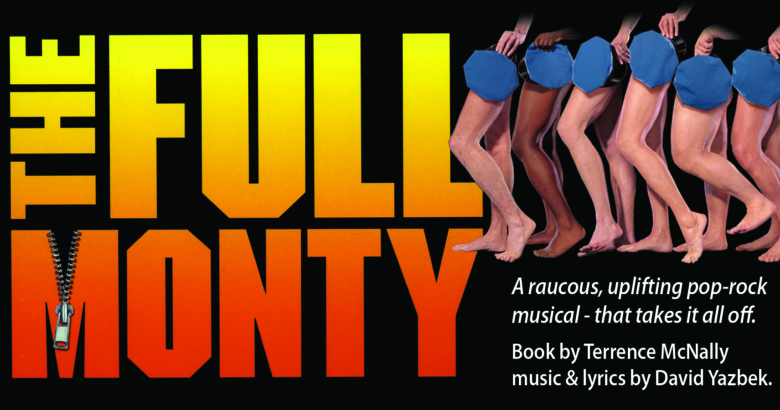 Based on the cult hit film of the same name, The Full Monty is filled with honest affection, engaging melodies and the most highly anticipated closing number of any show. The powerhouse team of Terrence McNally (Ragtime) and David Yazbek (Dirty Rotten Scoundrels) cooks up an aggressive crowd-pleaser that both entertains and grabs your heart. While spying on their wives at a "Girls' Night Out," a group of unemployed steelworkers from Buffalo come up with a bold and unclothed way to make some quick cash. As they conquer their fears, the strength that they find in each other gives them the individual courage to "let it go."
---